In my
previous thread
I mused about the probability of having to reline the newly arrived 38-55 Marlin 1893. With some encouragement from
Mark
and others I got the bore brushes and lead-away patches out and went to work on the bore. After a few hours of scrubbing away I could actually see rifling the entire length of the bore! Unfortunately I also discovered I had a broken firing pin and couldn't test fire it, ... until today!
After installing the new firing pin I set up some targets on the archery range (meaning 35 yards is my LONG shot without jumping the fence and standing in my neighbor's pasture. Anyway I started in closer to make sure I was on paper and functioning using the Lee bullet (as cast) over a smidgen (a scientific term) of W231 that I use for a subsonic (quieter) vermin/plinking load in the 336 Cowboy in Winchester brass. The 115 year old rifle cycled them easy as pie.
First shot a hole appeared right where the front sight was when I touched it off. Second shot, same story, in fact I had to walk up closer to the target to make sure that it actually hit the paper as I could only see one hole. After a quick inspection I decided to really air it out and plop my butt down on a block of wood (bad idea whilst wearing a robe - more on that later) and see what it'll do at 25 - which we all know is the outer limits for these "brush guns."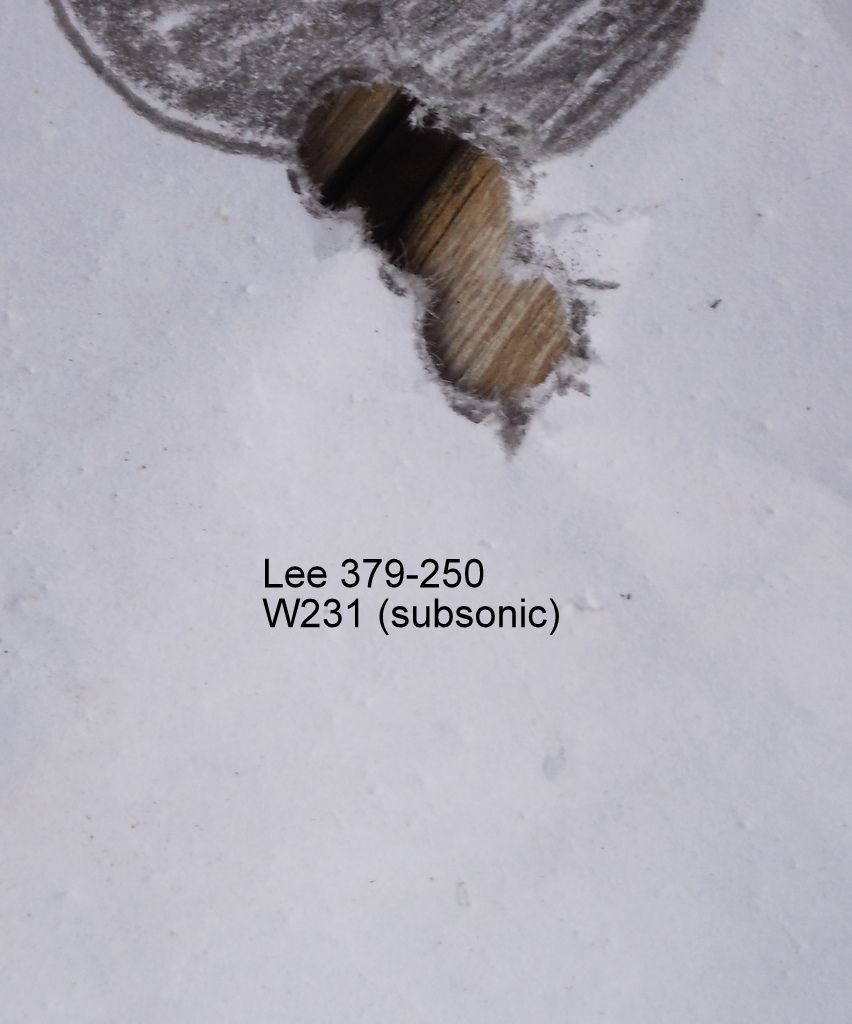 Well that looked somewhat promising to me so I grabbed a box of the WD 260's (Accurate Molds 382-250B) over Unique and posted another target.
Five shots later and my neighbors are wondering what I'm doing in the backyard in my robe with a big grin on my face. :biggrin: They've been hearing rumors and two of them have their houses up for sale... Coincidence?
After some brief 'splainin' I head back inside and I proceed to negotiate with my disproportionately hot wife to get her to help with some slivers I can feel but can't see. Eventually I convince (bribe) her and she proceeds with the operation right then and there. A few howling screams and a smattering of whimpering later and I'm good to go.
Here's a picture of the rifle. I'm thinking it might be a good one.

The whilst the "proceedure" was going on picture.
I didn't fire enough rounds to get a lube star but things look pretty good so far.