Discussion Starter
·
#1
·
I recently won a 1972 model 1895 on GB:
I paid a premium for it because it was a 1972 and in excellent shape.
It arrived damaged. The bottom of the butt stock tip was broken off and the rear leaf sight was also broken.
Here is the damage to the butt stock: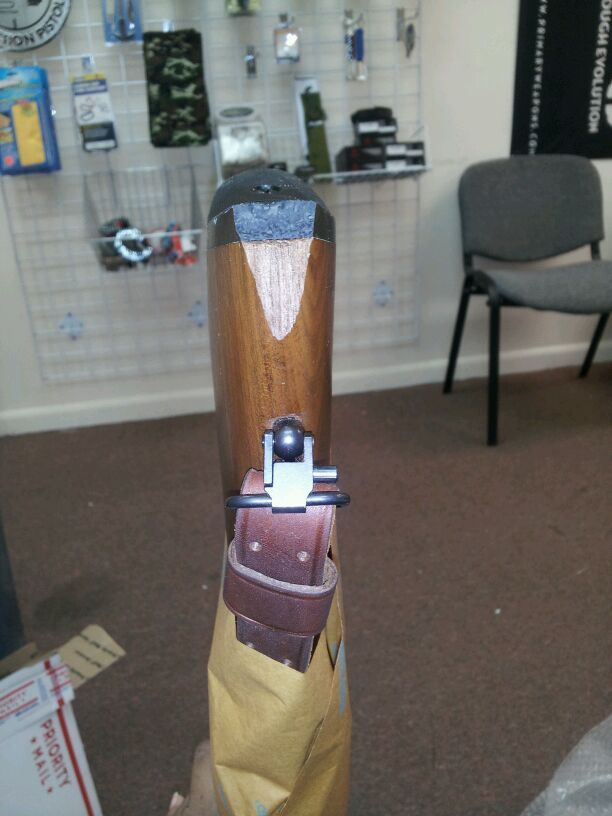 And here is the broken sight:
I have according to the auction a 3 day right to return unfired. The seller, who is an FFL, has asked me to take pictures of the box as it was insured. I have yet to take possession of the gun from my receiving dealer.
The serial number is B0085xx and I think it is a micro grooved barrel although not marked as such.
Should I take possession and chance getting it fixed or send it back? I believe the dealer that shipped it is the insured in this case, and I paid for it with my credit card.
What are your sage thoughts?
TYIA
Dan