Oops its the "GBL". If you followed my previous thread I sent back the 1st new gun they sent due to the extremely poorly fitted stock. Davidson's promised to open several until they found a better one. That is what they did as evidenced by the extra tape on the box and the overall fit. I couldn't wait to test her out with the VXR-Hog scope and my first Lasercast bullets. I was previously using Rucker HC 405's (good bullets) but I had severe leading @.458 diameter. The reviews were very good on these LC's @.459. I was sitting at the bench with the barrel resting on sand bags. My final 5 rounds: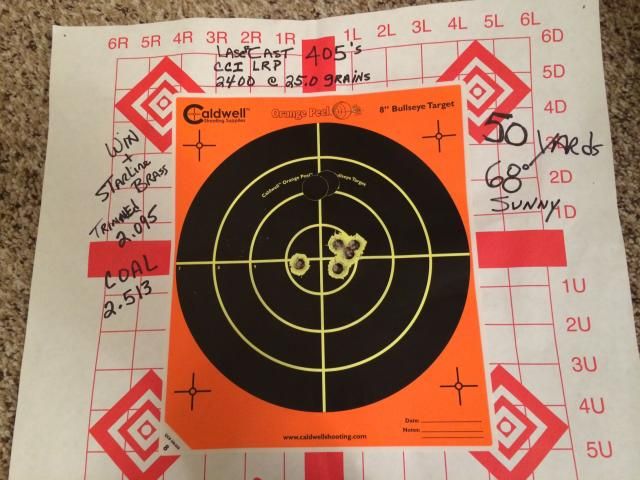 I did have some leading, which I expected, even though LC warrants none. It did not seem as bad but did take a fair amount of cleaning. The only issue I had was the hammer spur fell to the ground.
Notes: the action is smooth and the loading gate did not pinch my finger.