I know that water jugs might not be considered by everyone to be a realistic test, but when compared with other bullets with a known performance on game, I feel that it might give a reasonable perspective.
That being said, I recently shot the factory-loaded Winchester 375gr Dual Bond into lined-up gallon-size water jugs, alongside two additional factory rounds, the Hornady 325gr FTX and Federal 300gr SP. Shot distance was 20 feet (to simulate close-range head-shooting of black bear bayed by hounds).
Left to right in each pic below are the Hornday, the Federal, and the Winchester (2).
Retained weight was 257gr (79%), 282gr (94%), and 375gr (100%) respectively. The Dual Bond mushroom measured nearly 1.25" in diameter (and looked like something out of a science-fiction movie).
The Hornday was captured in the 7th jug, the Federal in the 5th, and the Winchester in the 4th (both times). (In comparison, and assuming that I remember correctly, the factory Rem 405gr SP will pass through 9+ jugs.)
Only the Win 375gr was shot through a chrony. Speed was 1275 fps from my Guide Gun.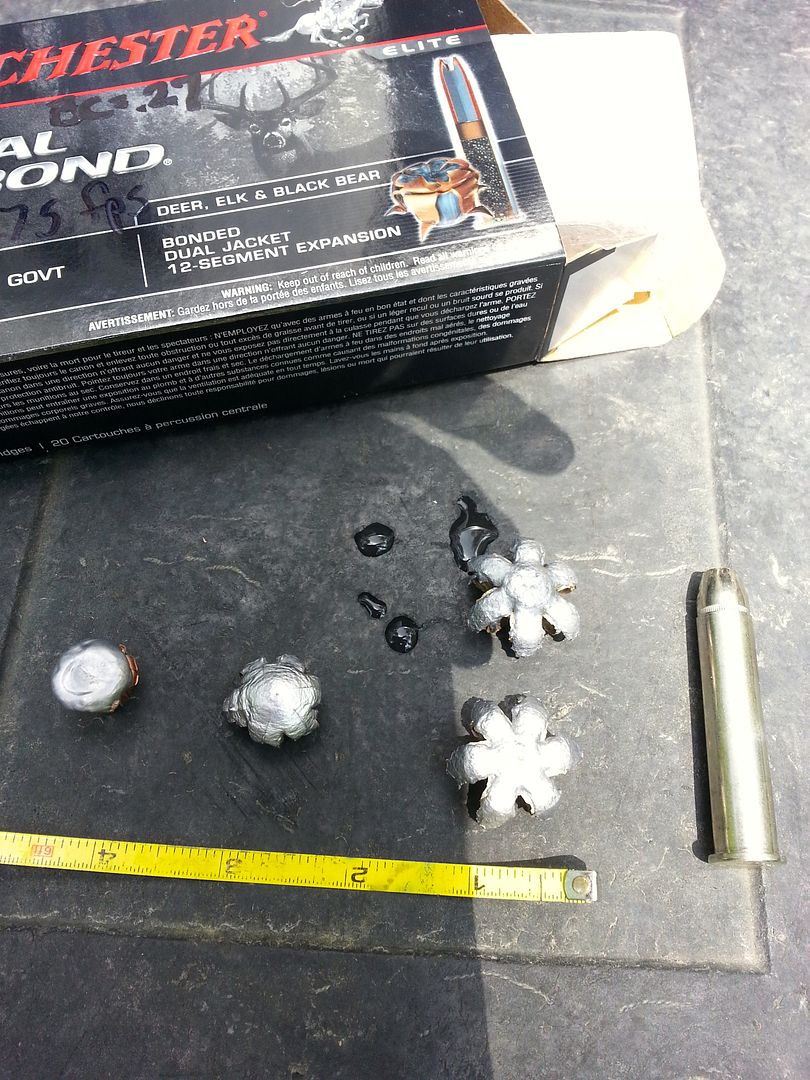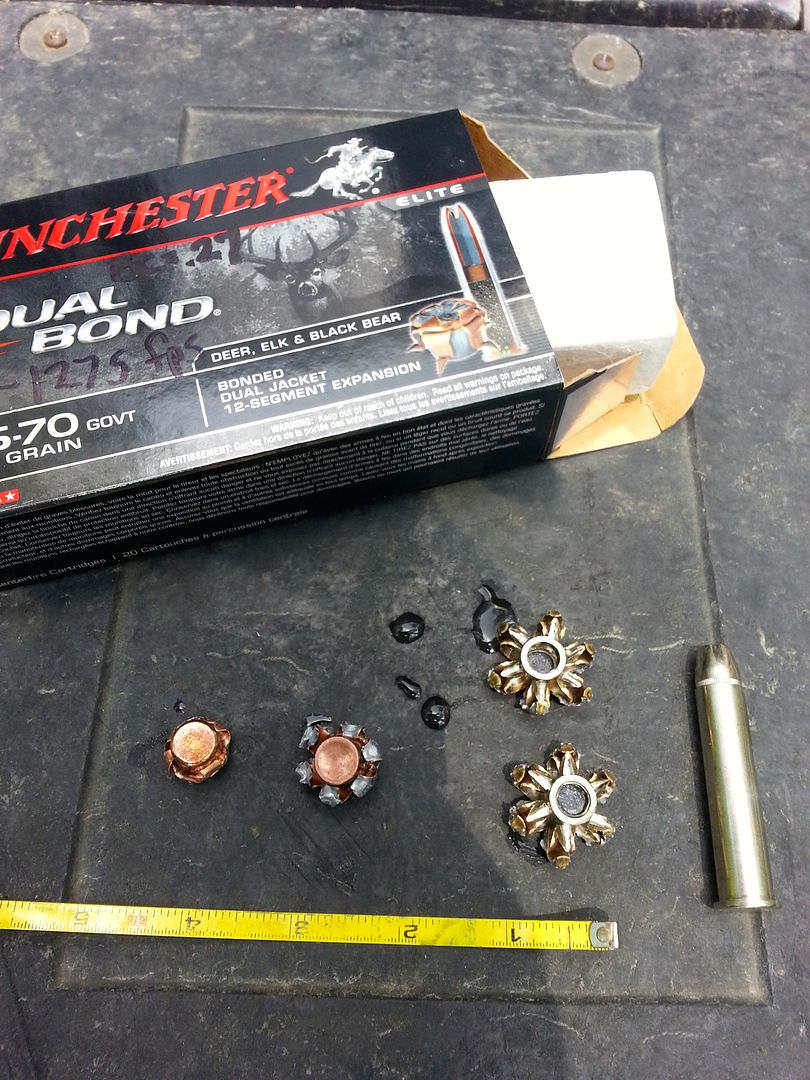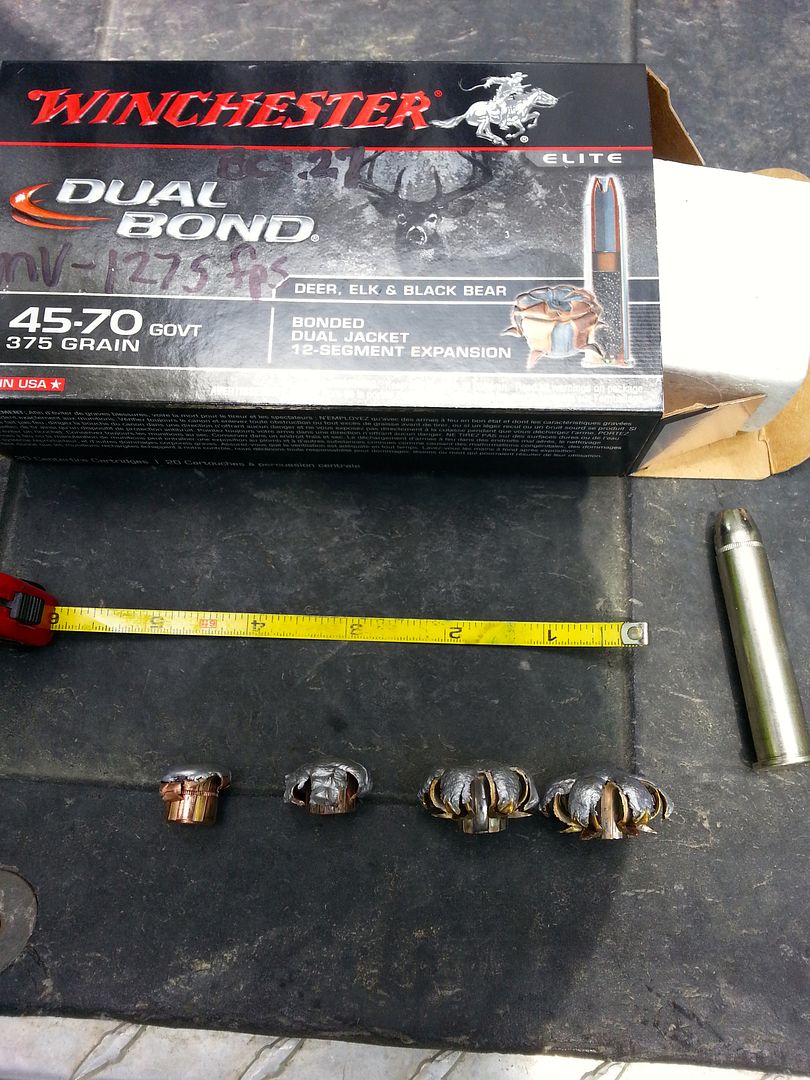 I was somewhat surprised that the Hornady penetrated so deeply. I mistakenly thought it was overly soft (although it did shed the most weight). For my aforementioned application, penetration is too much, as hounds on the offside of a bear could be hit by a pass-through.
Based on prior experience, a "5-jug bullet" is about right for bayed bear (passing through both sides of the skull and lodging under the hide on the far side), so the Federal should serve nicely. And regarding the Dual Bond, I would have confidence that it could get the job done without fear of pass-throughs with a good hit.
Of course, a different application might result in a different perspective regarding appropriate bullet choice.
(And forgive me if this type of info has already been shared. I've been away from the forum for a while.)