Discussion Starter
•
#1
•
I feared this would happen...
Having bought a 45-70, I eventually decided to start casting bullets.
My 45-70 shoots .462 bullets better than SAAMI diameter .458 so I slugged the bore and made an impact impression of the chamber:
Non-existent "throat":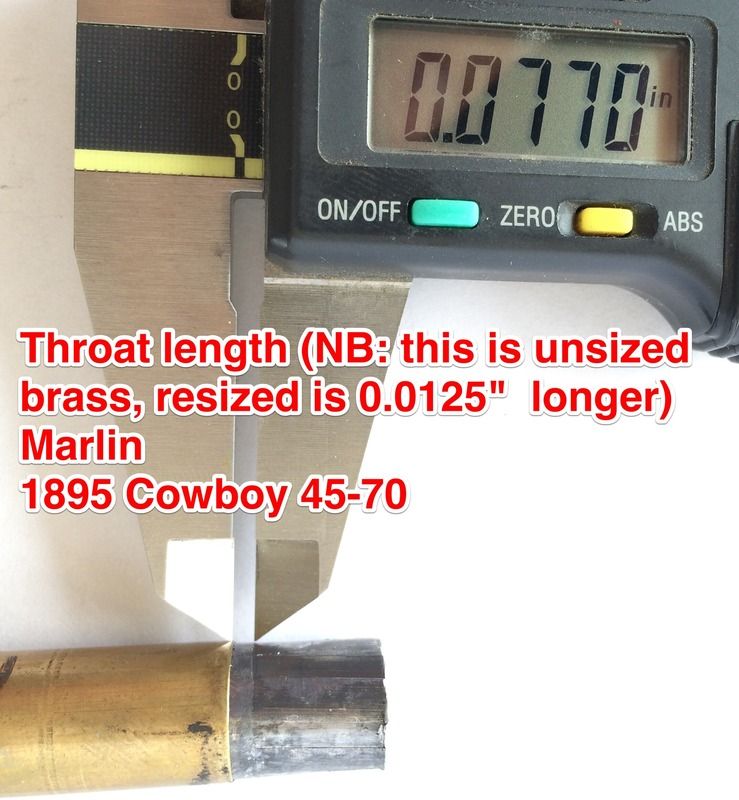 Throat diameter: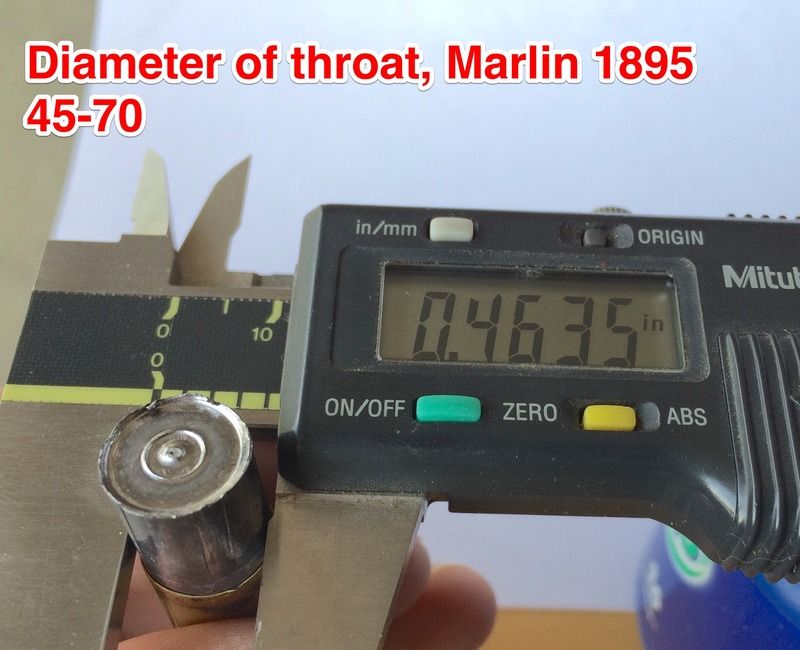 Groove-groove diameter:
Explains why it likes fat bullets!
Anyway, after much discussion with knowledgeable, lead-encrusted folk, I designed a bullet tailored to my gun: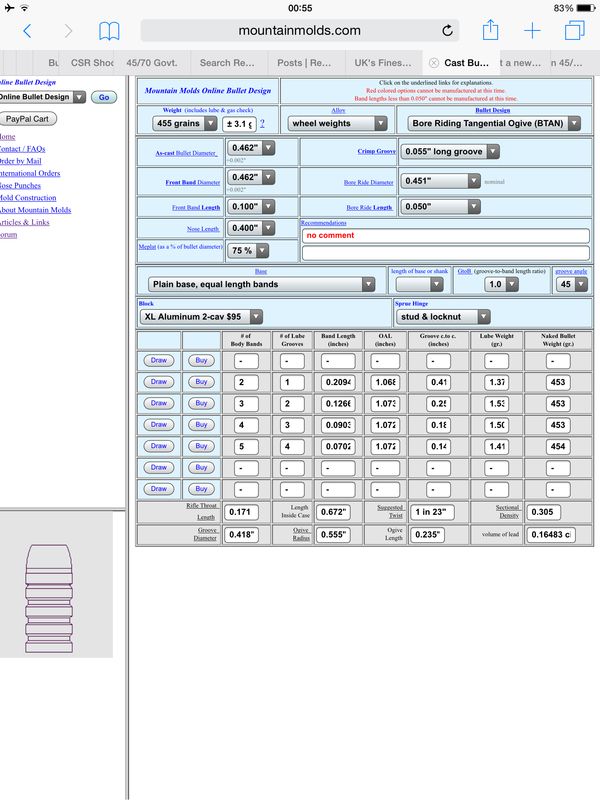 This site lets you program the CAD reamer, while stopping you doing silly things that won't work. The guys who run it are incredibly helpful.
The mold cost £75, which I think is very reasonable (for the UK!), given the weeks of dialogue getting the design right!
The design is for a 460gr bullet with a large meplat for good on-game performance, sectional density>3 (for those pesky Welsh elephants) and a .458 Gator gas check. Designed to feed in my Marlin and leave enough case capacity for "adequate" oomph.
I set about assembling the kit for casting, while reading the Lyman manual and gleaning knowledge from casters at the range. Managed to scrounge some scrap lead and some monotype so I was all set.

Yesterday I melted down the lead, cleaned it up and alloyed it with a little of the monotype (to give me something like Lyman No.2)
Meet the bullet I've named Mjölnir (Thor's Hammer):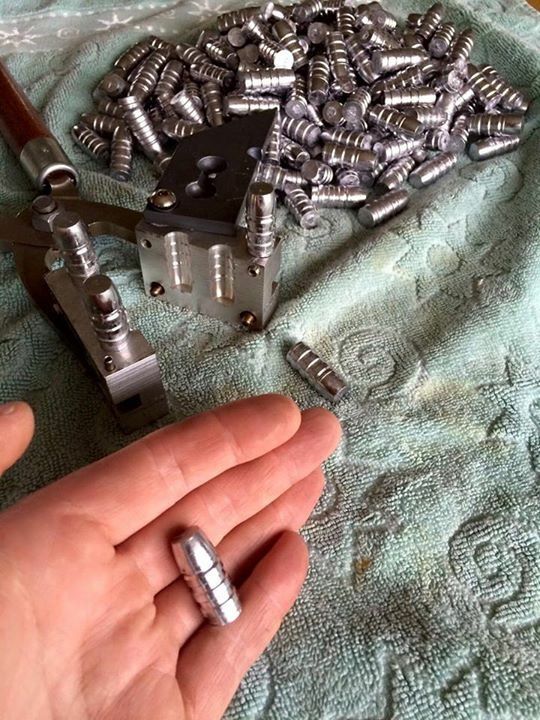 I've no previous experience to compare it to but the mold seemed to perform well, so long as I kept my speed/rhythm up.
The bullets cast at an average 460gr and .462 diameter: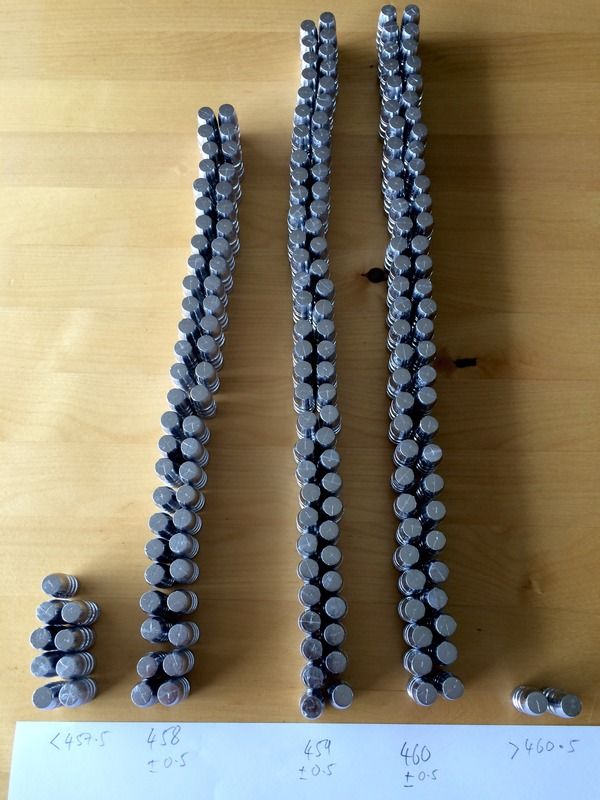 I can't wait to see how they shoot. I just need to sort out my Lubrisizer and make up some test loads.

Any tips or advice gratefully received!