Soul Restoration (New Video: She Roars Back to Life)
As some of know I recently
inherited my Dad's vintage Yamaha
and have been working to, not only restore the bike, but to restore my soul after losing my Dad on Christmas. Anyway... I figured I'd give a bit of an update, so here is what I've been up to for the last couple of months (at least in between all of the honey do tasks). First I gave it a bath. Check out the video to see just how bad this bike looked up close before I went to work on it.
It looked decent from a few feet away after all of the grime was washed off... but it still had quite a bit of rust and aluminum corrosion to deal with.
The brakes were a basket case, which wasn't really a surprise given they still had the original brake fluid in the reservoirs. I completely disassembles the front a rear brake systems, thoroughly cleaned all parts, repainted and cured (baked at 200° for one hour) the master cylinders and calipers and then reassembled using OEM rebuild kits and new brake pads. The brake hoses will be flushed thoroughly before being hooked back up to the system.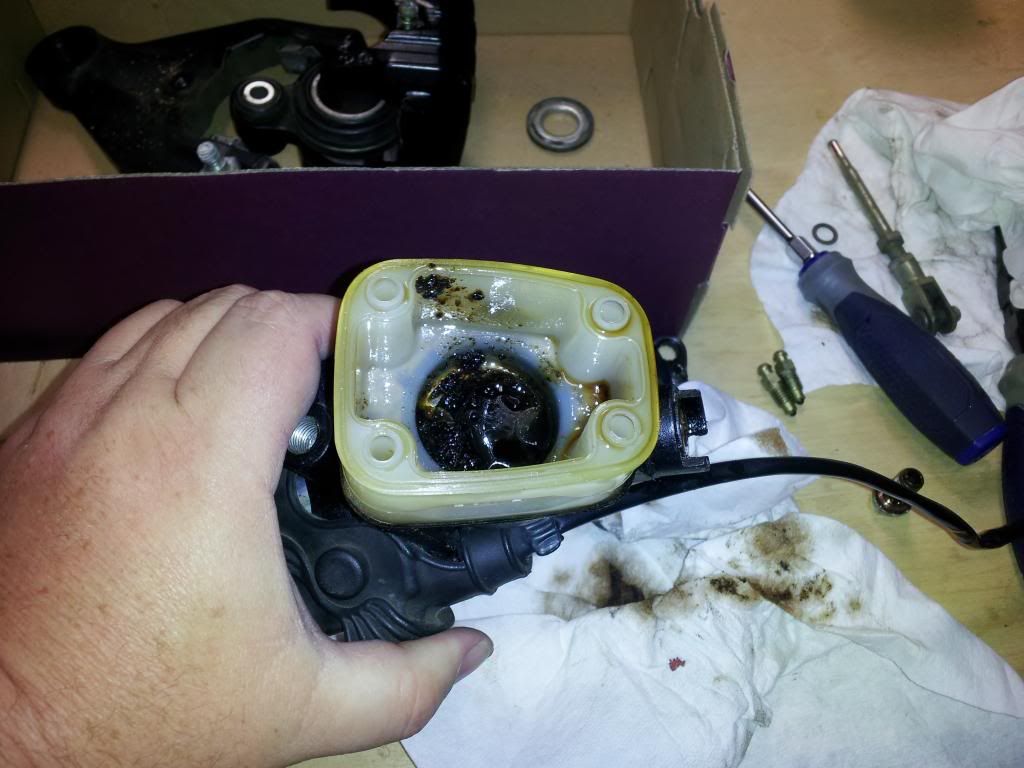 I used a product called
Metal Rescue
to remove the rust on any parts that I couldn't sand and repaint (like chrome parts, etc.) This stuff works great and the best thing about it was that I could soak the parts in it without it hurting any paint, plastic, rubber or anything else that wasn't rust. Just check out the before and after in this next photo... all I did after a 12 hour soak was rinse with fresh water and wipe with a terrycloth towel.
Then Came the engine and frame. They both had a significant amount of corrosion to contend with and it took a LOT of hours of sanding, priming painting and polishing to make it all look like new. I even took the gauges apart so I could soak the bezels in the metal rescue to ensure no corrosion is left on this bike.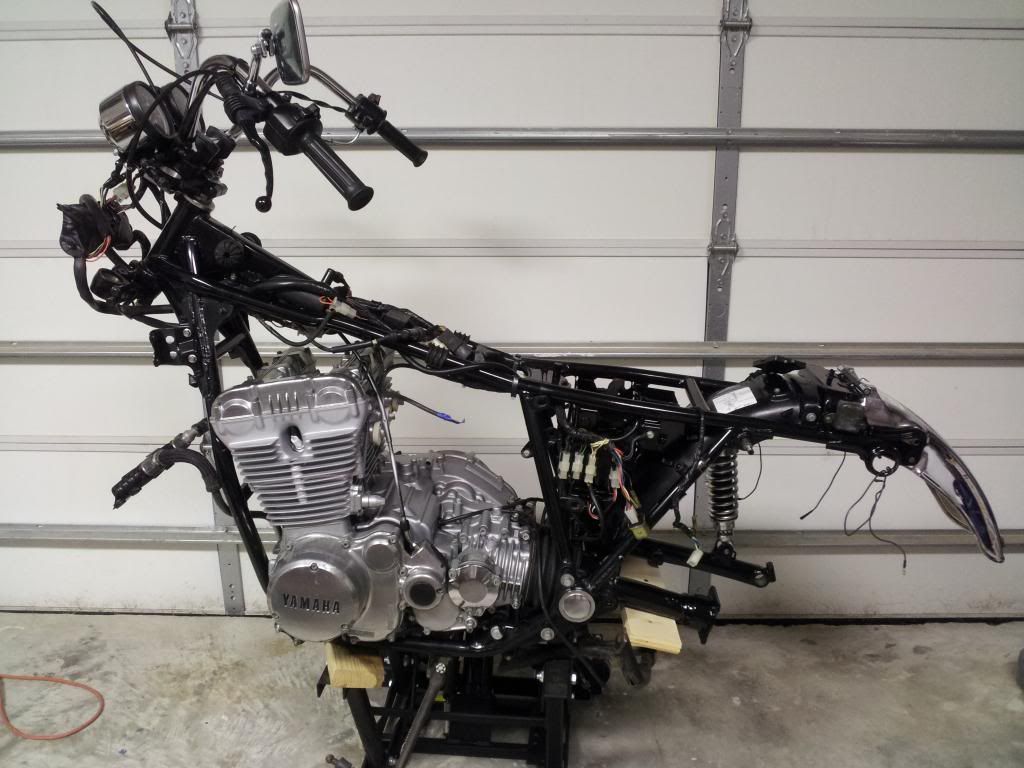 Next came the wheels. The cast aluminum alloy was dull and slightly pitted so I took the old tires off (replacing the old original tires with a new set of Michelin Commander II tires was something I intended to do anyway) and polished the bare metal using 400 to 1000 grit wet dry sandpaper and metal polish on a bench grinder with a series polishing wheels. After that the paint, which at first seemed fine, looked bad. So I spent six hours taping off the shiny bits and painting the rims with black caliper paint (durability and chemical resistance). These of course had to baked at 200° for an hour to cure as well.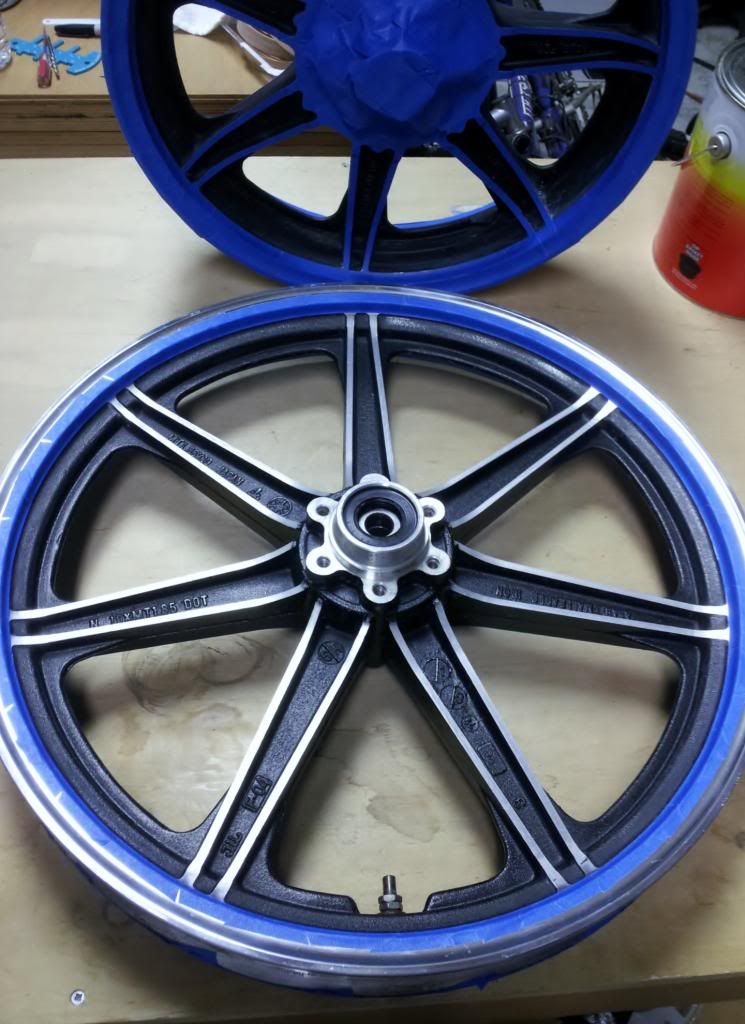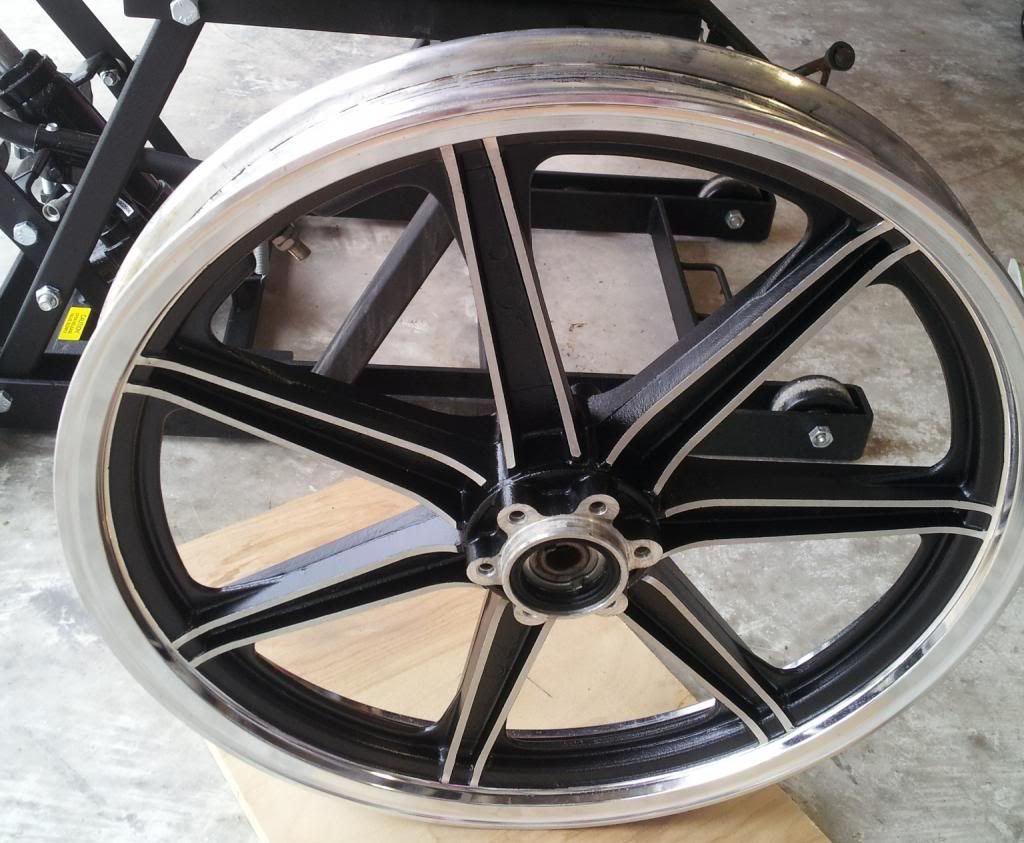 I tried to find some original exhaust pipes that I could have re-plated with chrome or better yet some that wouldn't need it, but the only ones I could find were in worse shape than the ones I had. I got lucky and found a set of new old stock Jardine slip on exhaust that utilize the existing headers. The plan is to use these while I keep my eyes open for a good set of OEM pipes.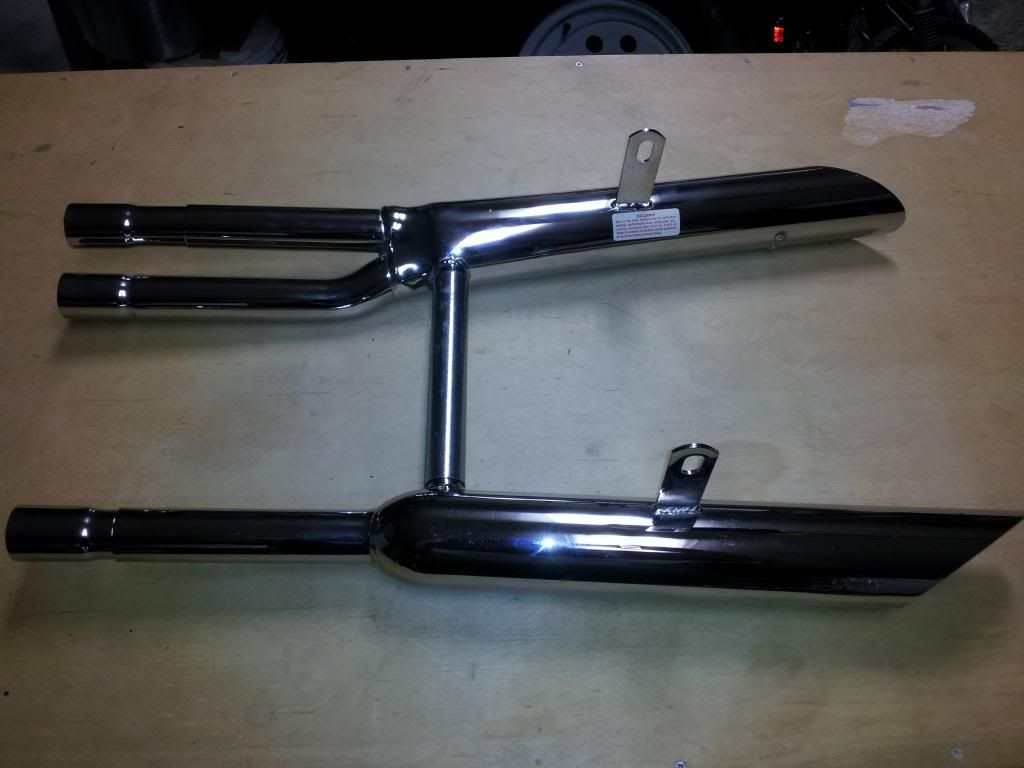 So... this is what she looks like right now. I've begun working on the tank and side covers (next photos).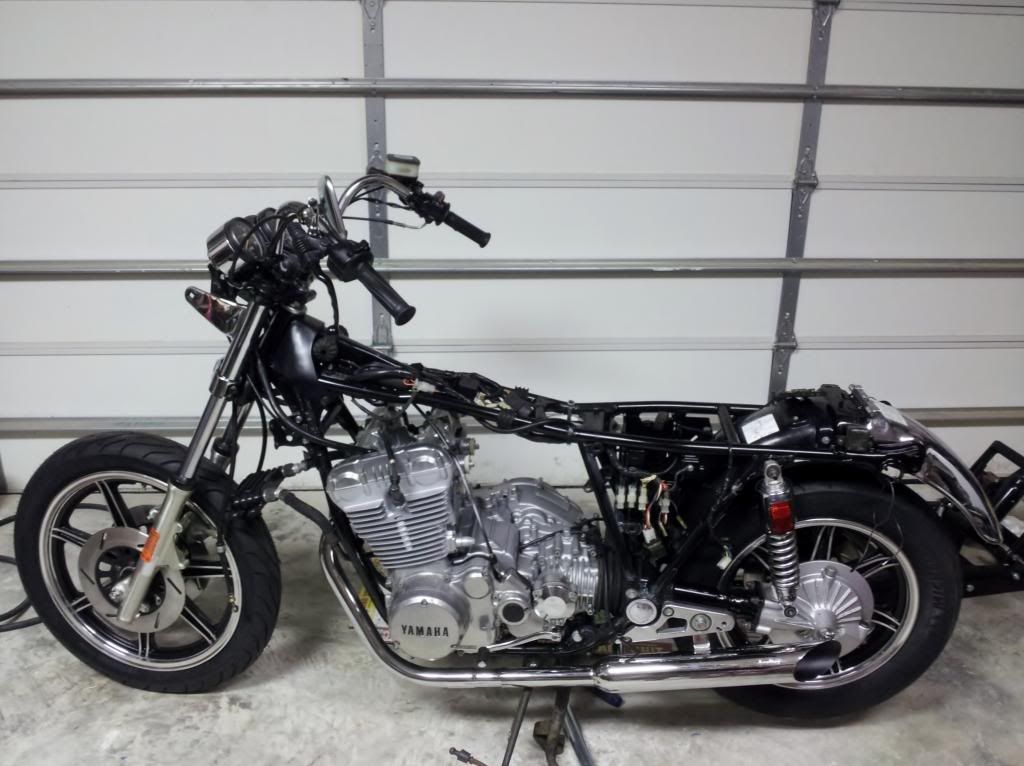 The tank came out great after I took a clay bar and some Carnauba wax to it. In all of fifteen minutes that tank with the 34 year old original paint looks like new. I also took some Meguiar's Ultimate Compound after the side covers, you can see the before (bottom cover) and after (top cover) in the picture. Eventually I'll get the windjammer and saddle bags polished up as well and I'll update this thread.
The only major thing I have left to do is to disassemble, clean/polish and rebuild the bank of Mikuni MK2 carburetors I purchased that were on a 1979 XS750. These carbs are easier to work on, parts are readily available and they're easier to sync than the Hitachi carbs that came as OEM. This is crucial with the higher flow exhaust and the pod air cleaners that I'm going to be using. I can rejet the Mikuni carbs so I don't run lean and burn up the engine with that much more air being fed to the engine. I'll update this thread as I get things done and when she's complete I'll post another video showing her up close so y'all can see how great she looks.