Discussion Starter
•
#1
•
Here are the results of some of my reloading efforts all using the Hornady 160 gr FTX bullet, mixed head stamp brass, all seated to a COL 2.55" . Two powders, IMR 3031 and LeverEvolution (LE). Shooting rested and scoped at 4x. I'm fighting a lot of battles at the same time. New to rifle, even more so to rifle reloading and the whole trigger discipline thing. ShootOverall I'm pleased with the results
Lots of folks seem to like Rem Corlokt so I thought I'd try them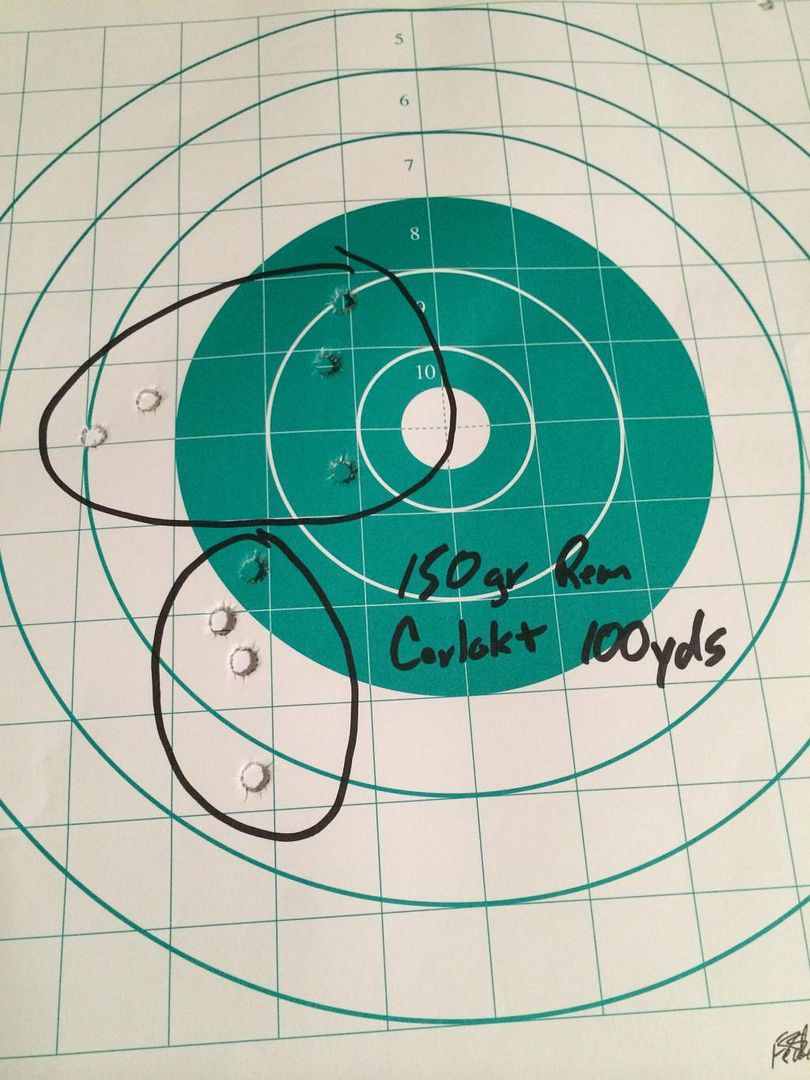 The upper group was the first 5 round of the day starting with a clean bore. The lower group was the last of the day to give the Corelokt a second chance. Very nice off the shelf performance.
Next up was what I expected to be my best load. Clearly an improvement, but also points out my need for a plan for "flier removal".
I have nearly a full pound of LE powder but couldn't find any notes on it except the factory LE did not group well for me.
But it looks like there is a promising sweet spot in there someplace.
Pleasantly surprised here. What's does seem consistent is this 336 is not happy at max loads of anything. I think the min/max with LE powder 32 to 35 gr. with 33 gr outperforming the 34 gr load.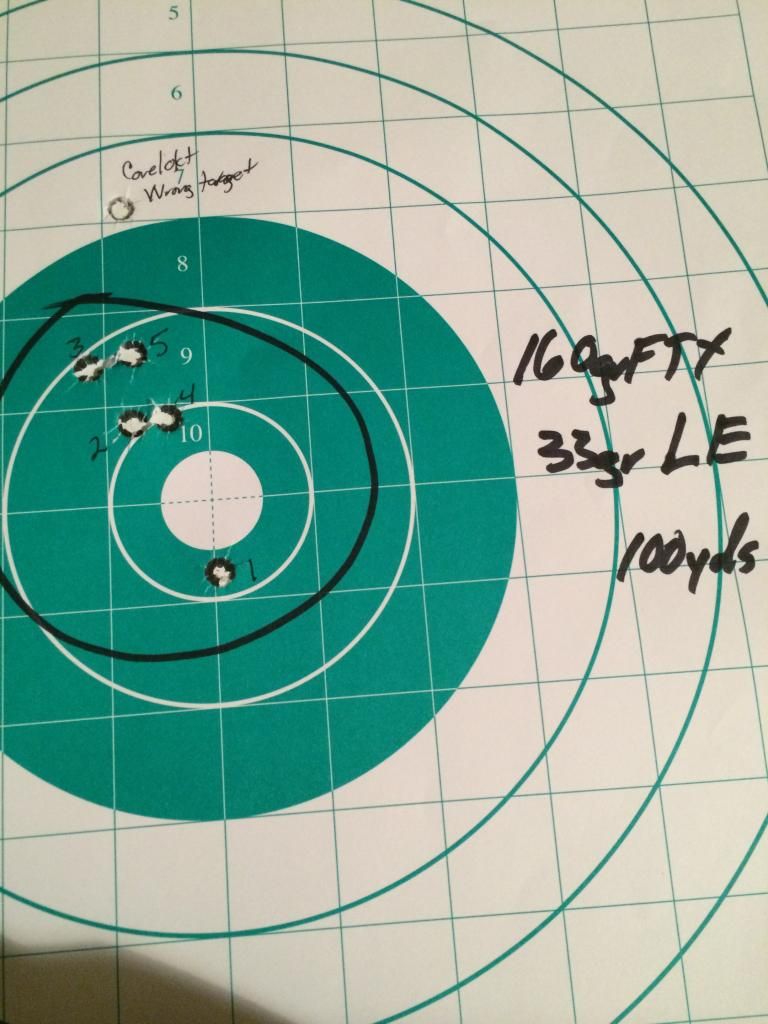 One of the biggest surprises for me was the lateral stringing. Seems to me if you're shooting rested, lateral stringing has to be the fault of the shooter.