Discussion Starter
·
#1
·
Need some HELP w/ an 1893
So I just came into possession of an 1893 that has been sitting in a cellar for 30 years.
There is surprisingly very little rust but the condition is understandably not good.
I am going to start cleaning it just to get it to where it wont get any worse and then put it in my humidity/temp controlled safe until i decide what to do with it.
so heres my problem, I am clueless about these guns and am not having great luck finding out info about it online. (havent spent too much time tho, just got it today). I was told it was manufactured in 1907. I'm not even sure of the caliber.
markings on it are: MARLIN SAFETY, MODEL 1893, Special Smokeless Steel, the ser # is 404xxx
I also notice something unique from other pics i've seen (not sure if thats good) but theres a notch on the left side of the receiver.
Any tips and help would be greatly appreciated!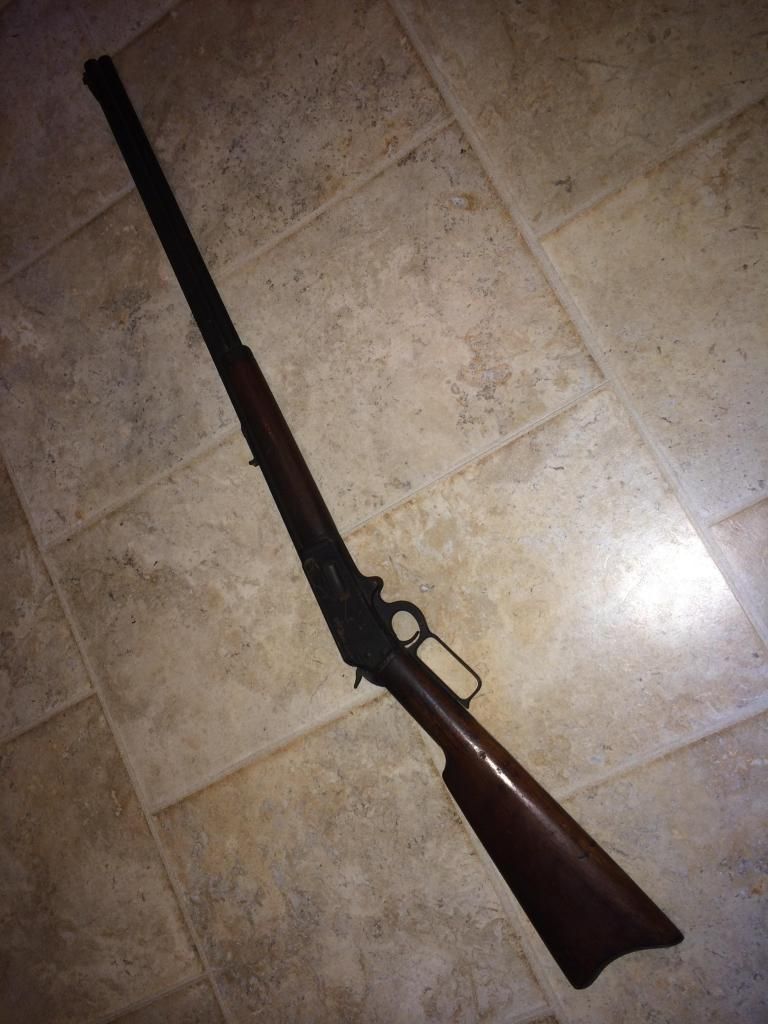 ​