Discussion Starter
·
#1
·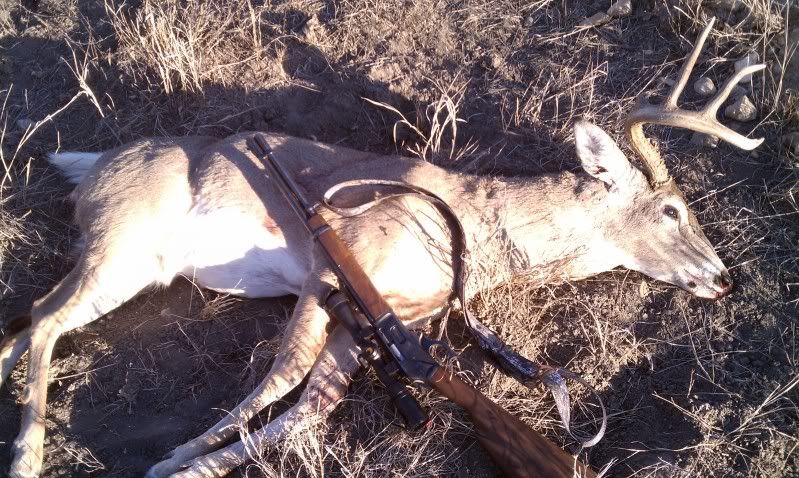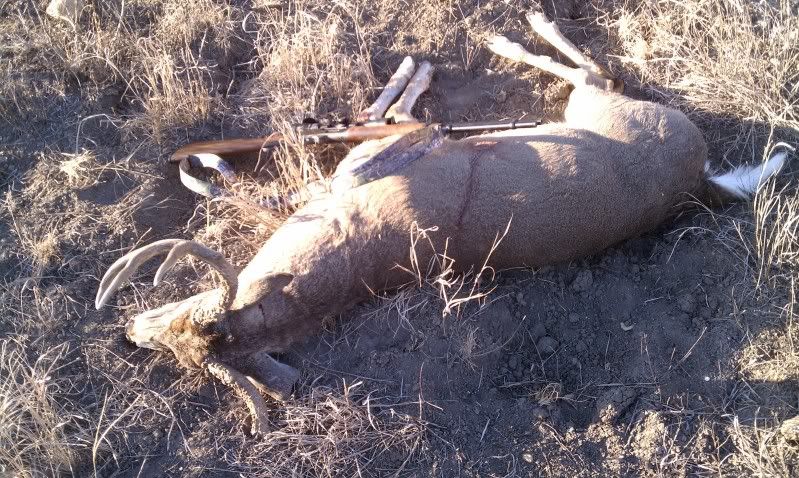 Nice 8 to 10 point buck taken Fri. evening south of Uvalde , TX. This was a managment hunt so only 3.5 yrs or older 8 points or less. Since the antler on 1 side was broken off, this looked like a good candidate for culling.
Field dressed weight was 142lbs.
Distance of the shot was 165 yards. The gun was my pawn shop find Marlin 336RC Texan. Load was Hornady LeverEvolution 160gr. I hit him a little high under the spine, so he dropped on the spot. But, since I did not hit any vitals, he could use his front legs to start crawling. I immidiatley went over and finished him as i hate to see an animal suffer.
I sighted the rifle in at 3 inches high at 100 yrd and was getting nice 1 to 1.5 inch groups. There was no problem with the scope, base or rings. It was the severely foulded barrel.
Thanks again for all the suggestions. I am a happy camper!!
Porter