Discussion Starter
·
#1
·
I thought that I would post a pic of my new 1895 G. I know that Remington has had some serious quality control issues but there are some good rifles out there. I looked at a bunch of them before I found this one.
The stock finish is more of a satin instead of the gloss that the older ones were and the bluing isn't quite as shiny but it is even and a good deep blue; overall the rifle is well finished. There are no issues with crooked sights, buggered screws, or other issues that I had heard about. The stock has a nice grain and the wood to metal fit is pretty good. Checkering is lighter than on my 444P but is even. The action cycles well, feeds and ejects as it should. I don't know what the trigger pull is but it is not too heavy and is clean.
From the bench, shooting .405gr LFN, I knocked down 8 out of 10 steel pigs at 100 yards. That was with iron sights before I scoped it. I haven't had the time to try it with the vintage steel tube K2.5 Weaver that I mounted on it yet.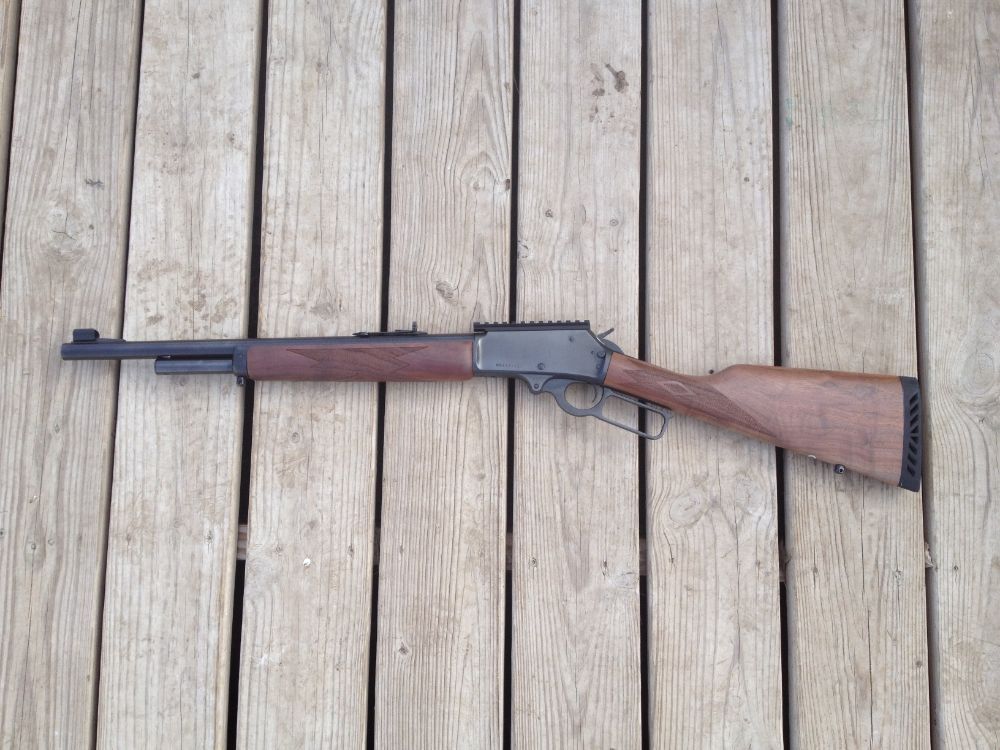 with the scope