I've been testing factory ammo and digging bullets out of assorted media for about 30 years, and since I'm a cheap so-and-so, I often kept the recovered slugs for comparison. As a result, I currently have forty or fifty pounds of fired slugs in buckets, jars, boxes, drawers, they're all over the place. Since most of them came from hollowpoint ammo, I suspect the cores are made from some fairly soft alloys, and would be perfect for re-casting into new boolits for my rifles, with a little tin added. Some of them shed their jackets on impact, and of course those would simply be tossed into the lead pot without any further ado.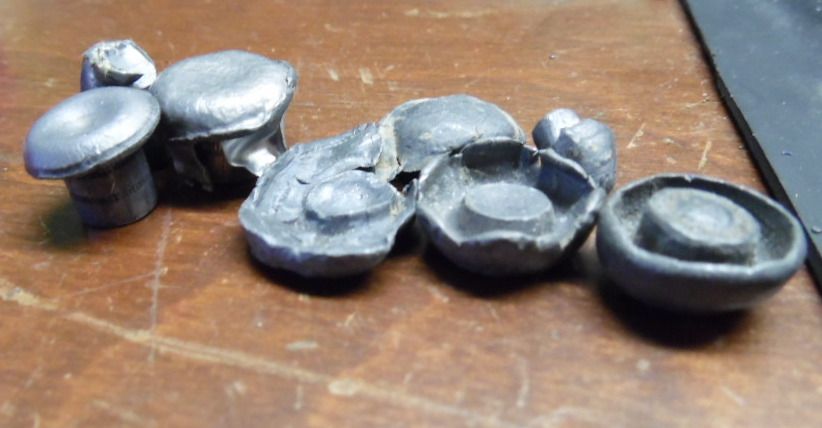 The other side of the issue is all those
other
bullets..........the cup-and-core designs, the Silvertips with aluminum-alloy jackets, the bonded-core bullets, that stuff. I'm inclined to just melt a bunch of my regular alloy, toss a handful of the recovered slugs, and hope the lead melts out, leaving the jackets to float to the top and be skimmed off.
Anyone do this? I don't want to contaminate my alloy with something not conducive to my +-12 BHN mix, is there anything to watch out for? Skip the Silvertips? Avoid the Gold Dots? I could recover a pretty fair amount of lead if this works.