Range and hunt Report: Easiest load development?!
I took some new homeloads to the 100m range today: Sierra Prohunter 300gr over various charge weights of DO63 (AA1680 in the USA). I have been using cast until now but wanted to see what the Remlin GSBL can do with jacketed.
I had other guns to shoot and by the time I got round to shooting my Marlin GSBL, the range was soon to close so I only had time to fire the lowest charge.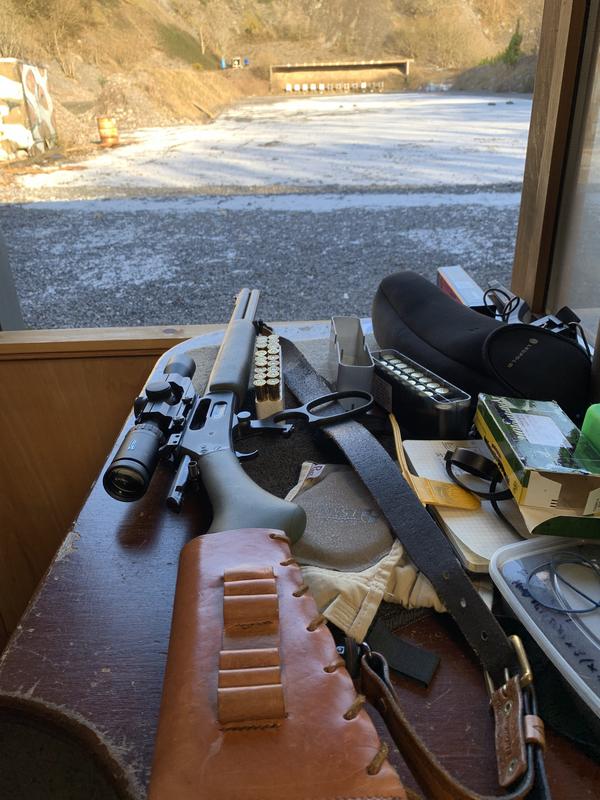 It shot really well at 110yds so I just zero'd it (I'd made up extra of the lowest charge in case I wasn't on paper) and called it a day!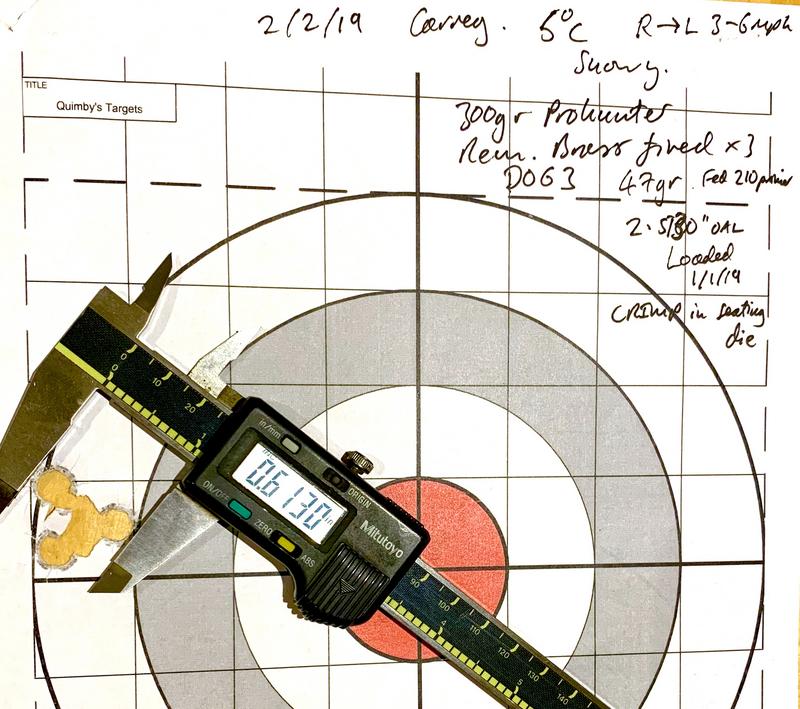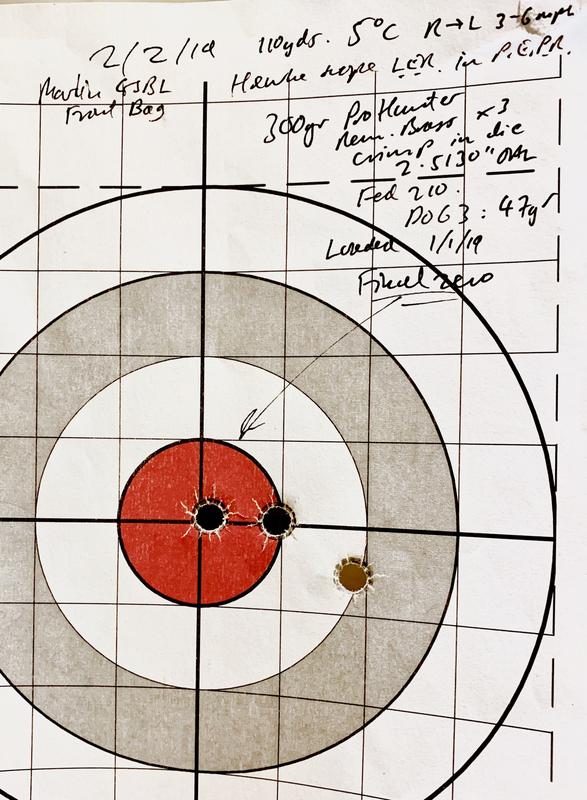 I used the last few minutes of range time to blat off 5 rounds standing, rapid at 110yds to use-up remaining cast 460gr loads. I was quite pleased with the group considering it was plinking! As you'd expect, impact point was considerably lower than the 300gr PH load (I was aiming at the centre of the black circle.)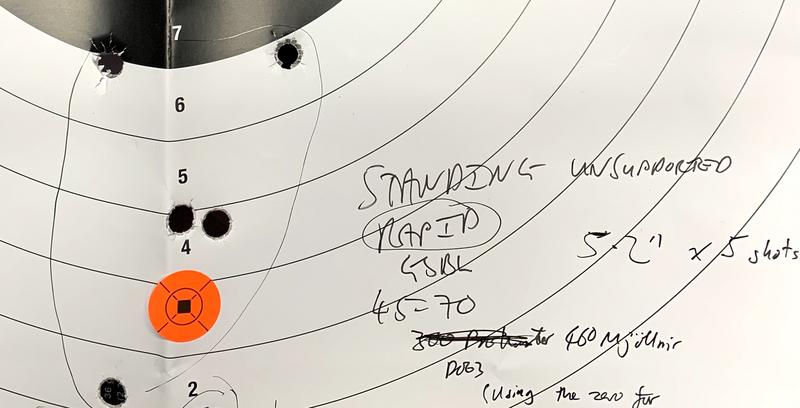 I'm loving this GSBL!
EDIT/UPDATE:
The load is now field-tested- it performed very nicely. Deer dropped after short dead-run (no tracking needed). Meat damage acceptable.
The gun is a delight for this sort of close range hunting (this young buck was taken at 60yds)
GSBL on sticks:
Deer down: