Me and my wife got back from the rally Sunday morning. Thunderbeach is one of the largest rallys in the state of Florida outside of Daytona, and draws thousands of people every year. The weather wasn't that great this year but it cleared up Saturday and it was a really nice day.
We left the house at about 6:30... it had rained the night before and there was a lot of moisture in the air, so it was a cold, wet, miserable ride.
Our first pitstop to get some gas!
After a stop at the local Mickey D's for a quick bite to eat, we headed out down Capital Circle SE towards Crawfordville HWY to hit HWY 98 in Sopchoppy, where we would stay on it all the way to PCB. We hit Carrabelle about an hour later and the wife said she was getting a little sore so we stopped. It was only 50 miles but the back of a dyna with lowrider shocks isn't the most comfortable place to be. Carabelle is Pepsi country... for all you dang coke drinkers!!! :vollkommenauf:
Finally about an hour later we made it to Apalachicola, where we got a motel at the Best Western (apalach inn) on HWY 98. From there it's about another 70 miles to Panama City, and about 70 miles from Tallahassee... a good half way point, and we love Apalachicola anyways so it only made sense. My sweet wife was very happy to get a break for about 30 minutes... We saddled up and got some gas.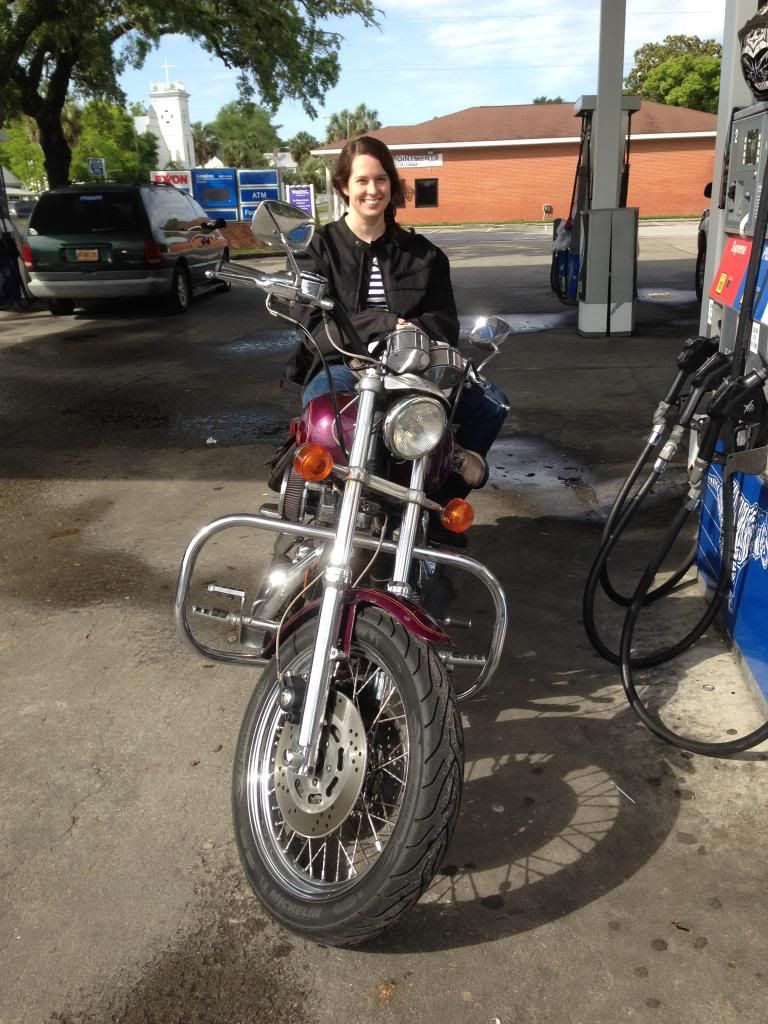 From there we set off down 98 again towards Panama City. The speed limit is 60, but I was riding about 75-80 trying to get my wife there quickly, and not waste too much time. It sure is a beautiful ride though! The time zone changes in Mexico Beach for those wondering. This was the first time I had ever ridden on HWY 98 past Apalachicola... to my surprise Port St. Joe is actually a very pretty little town. We arrived in Panama City at about 10:00am central time, and from there hit front beach road and sat in traffic... what a mistake, should have stayed on HWY 98. About 3 miles from Pier Park a cop waved everyone over so the cop club the Blue Knights could have their stupid parade ride... play 1%er on the weekend, and then arrest 1%ers Monday-Friday. My bike was already starting to over heat so I guess it was a good opportunity to get a break anyways. We stopped by one little area where a band was playing, and there were a few vendors there too.
A sea of twinkies (I mean twin cams)
We finally got bored with that and decided to head over to pier park mall and see what was going on over there. We ate at a little Pizza joint first...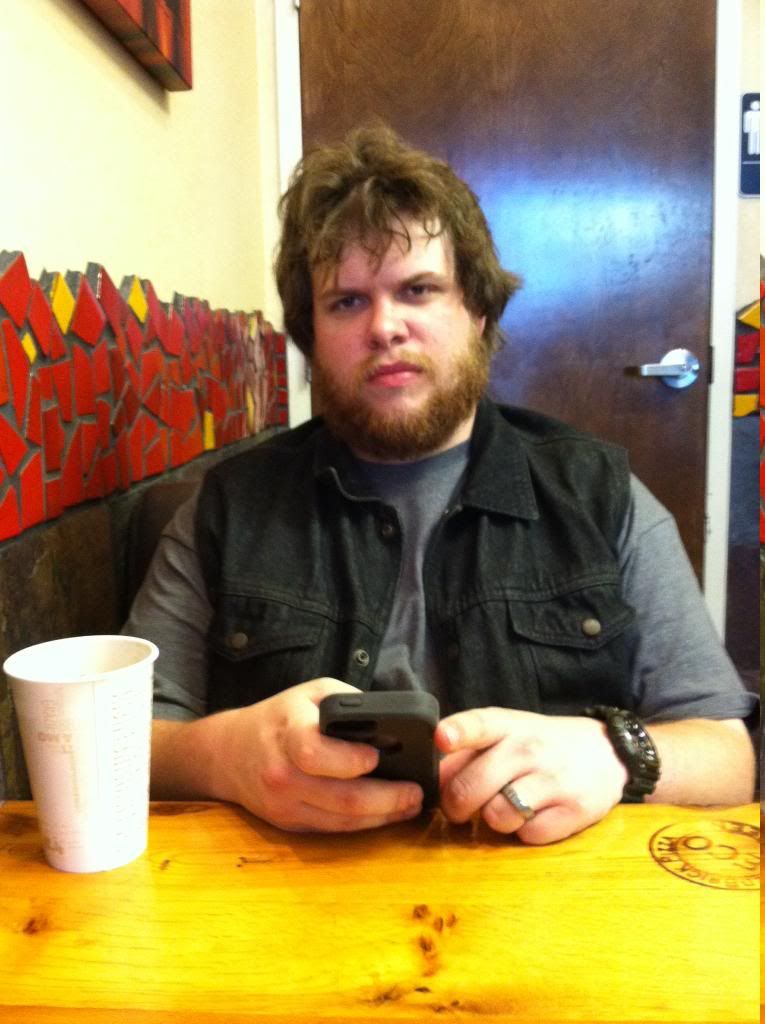 Towards the mall they were having a little bike show. I didn't get a pic, but they had a darn near original, frame up restoration of a 42 WLA Flathead... beautiful bike! My favorite bike was the late 70's, almost 100% original FXS lowrider.
We walked over to the pier after that... it was my first time ever seeing clear, emerald green water like that... as a native Texican and Galveston Island rat it was odd seeing the Gulf of Mexico look that nice!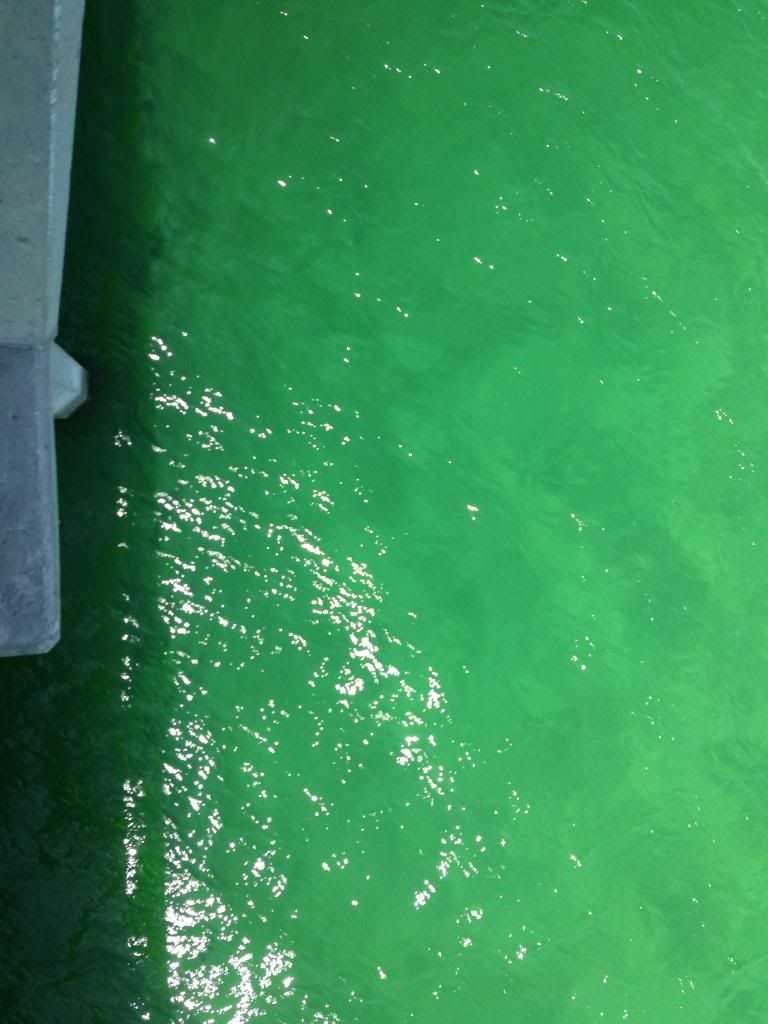 After the pier, we hopped on the bike and crossed over 98 to Fred Brown park, and I tooled around the J&P and S&S booth... nothing really interesting, and nothing I needed or could afford for sure but it was neat. I had been wanting to look at the S&S Sidewinder Shovelheads in person and I finally got to see one... I can honestly say it is a consideration for my bike in the future... far far away future.
Here is my old evo in a sea of twinkies. There was an ironhead very near there though!
And then finally home!
Anyways... after being hot, tired, and sunburnt we decided to head back to Apalachicola. We got in, took a dip in the pool and then rode over to Tamaras Cafe and had dinner, and then went back to Tallahassee the next morning. It was a really fun trip and I hope I can go back next year!