Discussion Starter
·
#1
·
So I was in a pawn shop out in the country yesterday and I spotted a 336 on the rack. I asked to see it and it was an RC in 35 rem with a serial number M15XXX. It says $325 on the tag. I look at it and man is it dirty, not so much from shooting but just dirty. I give it back and look around for a few more minutes and then I ask him what can do on the price, cash out the door. He says $300. I wanted another one in 35 since I gave the one I use back to my dad. Needless to say I bought it. It needs a new front sight, I haven't taken it out yet. Is it 1/2"? I also think i'd like to put a more user friendly rear sight on it. Also are the holes d/t'd in the left side of the receiver for a peep sight (see picture)? Would this have been done at the factory? I ran a patch down the bore and it looks like new. I also completely tore it down and gave it a deep cleaning. I have been on a bit of a lever gun binge in the past week. I also picked up a 1975 win 94 in 30/30 about a week ago. It's not a pre '64, but it has some beautiful wood and don't think more than a box of shells have been through it. I also picked it up for $300.
I'm sure I'll have questions in the future and thanks for all the good info on here.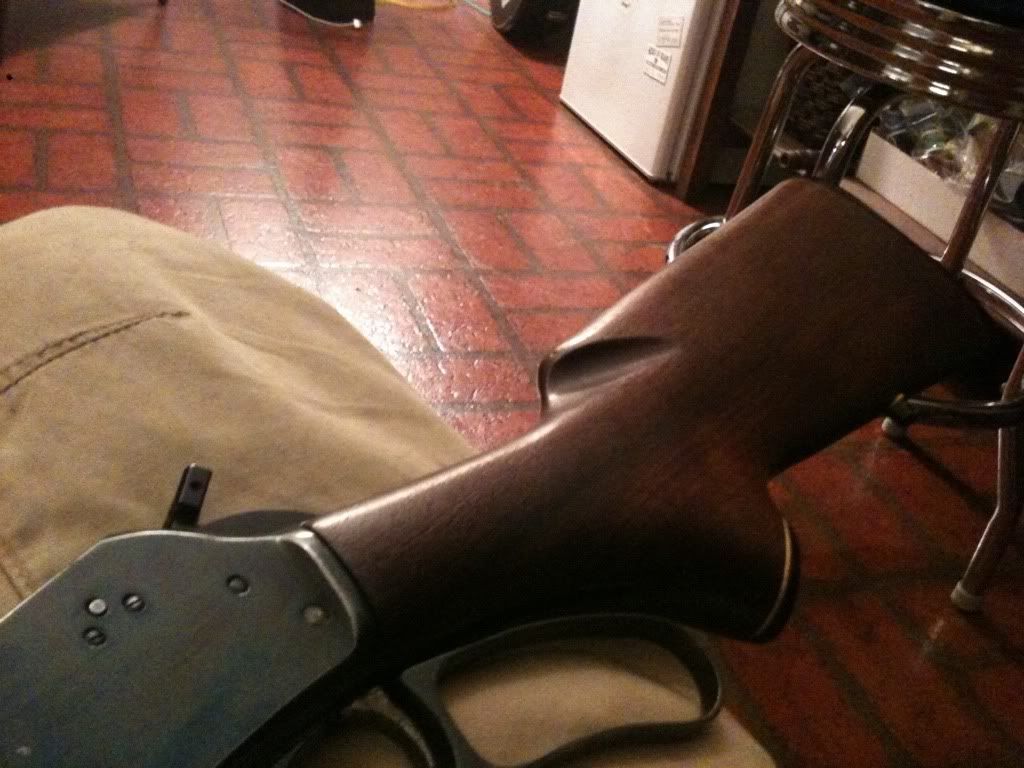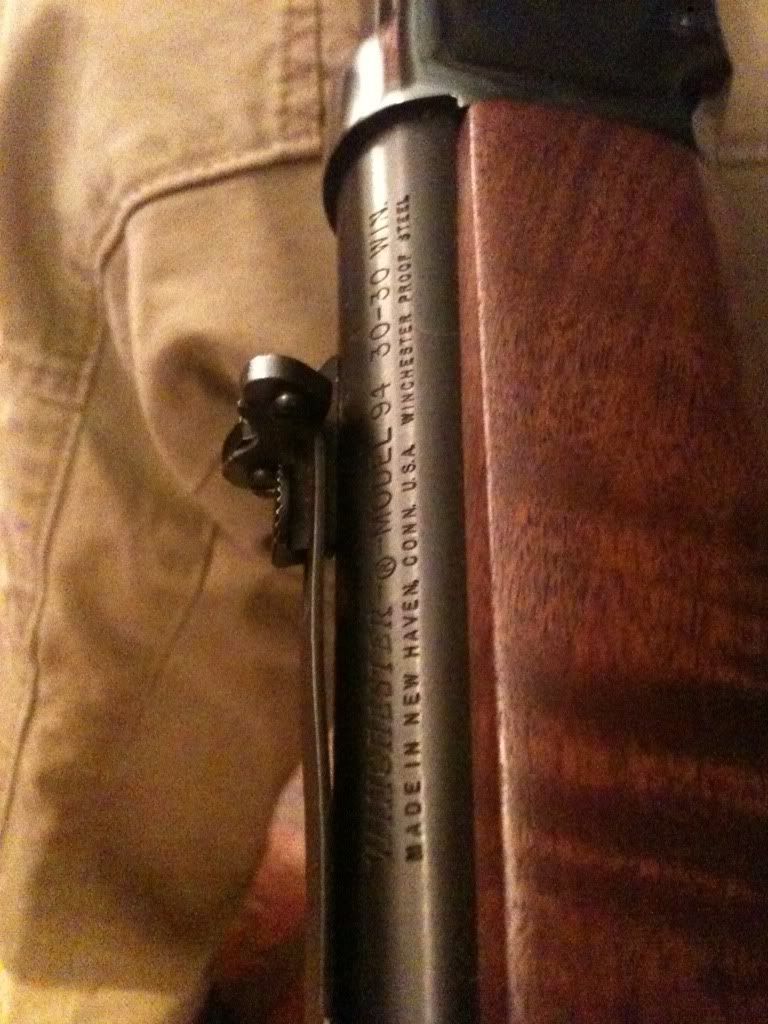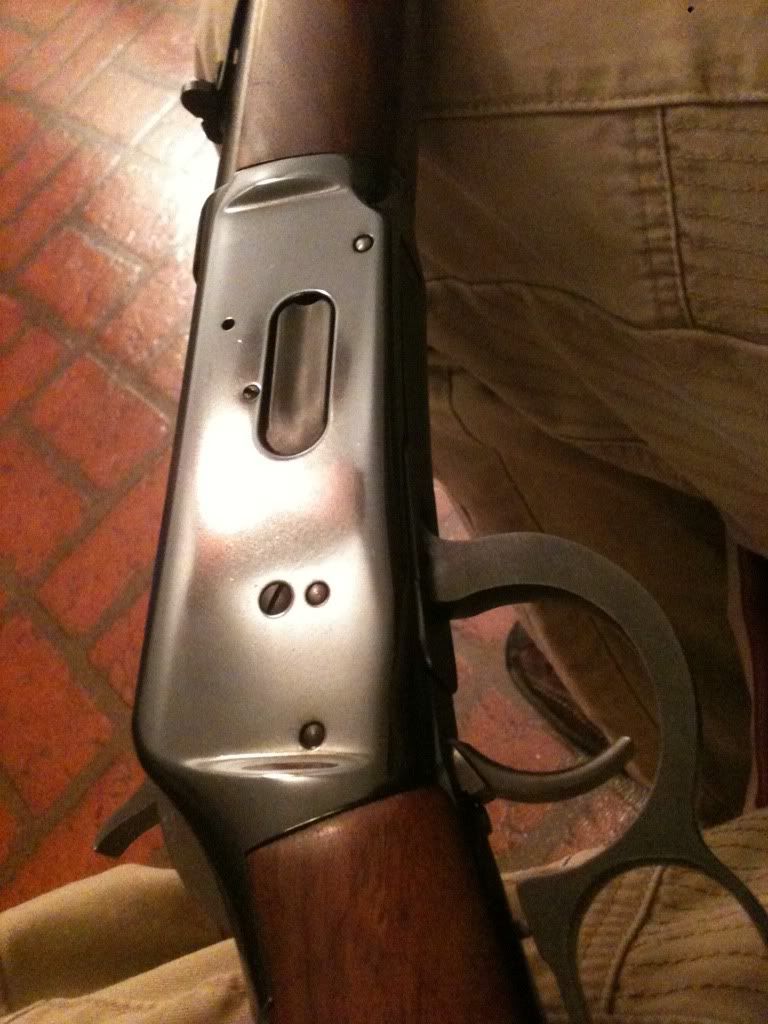 Excuse the picture quality, I used my phone.