Discussion Starter
·
#1
·
I'm running late posting this, but I'll share anyways!
My sister has never really enjoyed hunting like I have, and at one point in time probably considered it a worthless sport.
On her recent trip back down to Texas, she showed a lot of interest in shooting. I took her down to the property where we had been trying for the past few years to shoot a nice boar. We knew the hogs were out there but never saw a quality hog in day light.
After corning a prospective place in August we determined this would be a good spot for a feeder.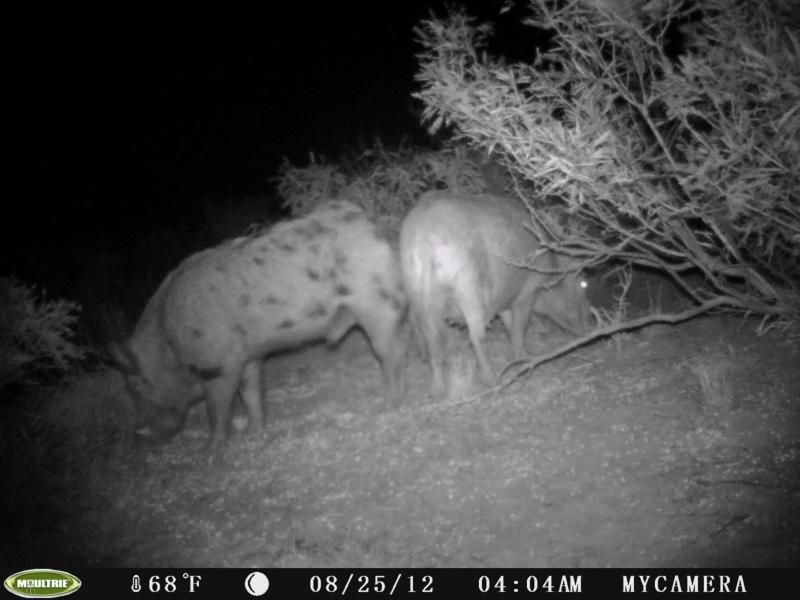 My Sister took two practice shots out of my Remington 700 SPS in .308 and we decided she was good to go at 100 yards. Previously she had only shot a Ruger 10/22 (about 10 years ago)
We had hunted this feeder since September and knew the pigs were coming in, but didn't have a time. We figured it was mostly at night since our afternoon hunts proved unproductive.
15 minutes before dark, the spotted boar came in and sounded like a horse! To date, this is the largest pig I had seen taken in person.
The 150gr Remington Core Lokt hit the big boar and that was all it took.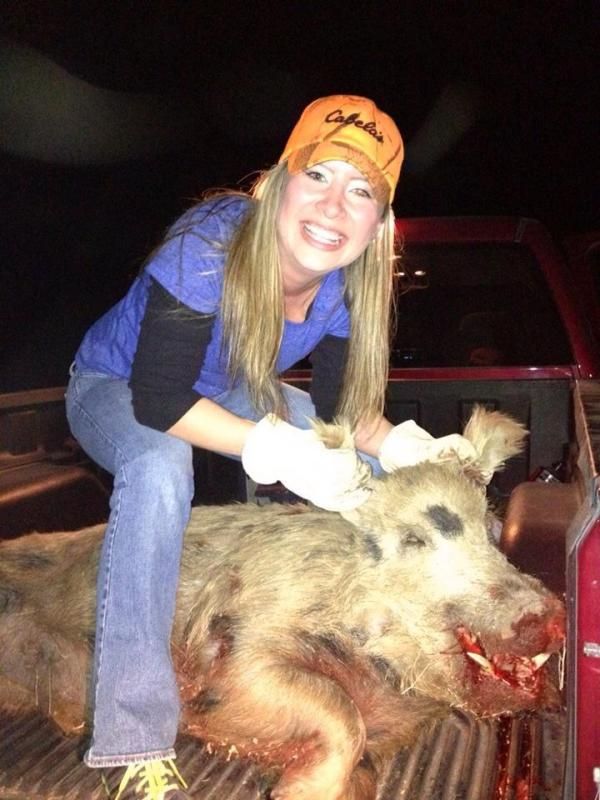 If you can't tell, she was very excited lol. I was very proud to have been the one to be with her on her first hunt, first successful hunt, and an excellent trophy. I'm guessing the hog was closer to 250+lb as it weighed more than I do and was a huge task to get in the truck.
I'm having the head European mounted for her, and she is already talking about wanting to shoot a bull elk