Discussion Starter
•
#1
•
Finished up the cover for the Plumb DB.
I used the sewing awl this time.
Works good once ya get used to it, but I can see a puncture wound in my future if I spend much more time with it.
I didn't like the way the horse hide dyed on an earlier project so I just gave her a good rubdown with Neets.
What ya see, is what ya get. ha
And, in case ya missed it, here's the axe after my recent restoration.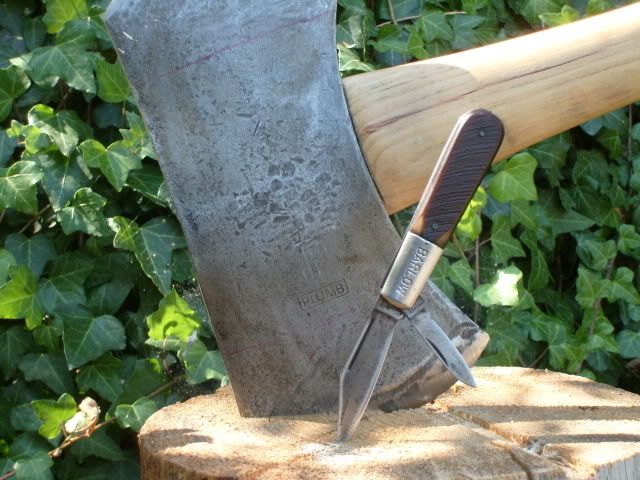 I was gonna buy a new axe for camping, but the more time I spend working on the old Plumb, the more I'm thinking I couldn't find anything that fits my needs and style better if I tried. Life's good in Charlie land.
Any thanks for looking (and not laughing).
Charlie