Discussion Starter
·
#1
·
Hey marlinowners! I hate for this to be our first meeting but oh well.
I just picked up my brand new Marlin 1894c about 2 months ago and haven't had time to shoot yet and thought I better do so before finals begin.
Well, I got off about 150 rounds and everything was smooth. However, on the last magazine I was going to shoot, the second cartridge got stuck in the magazine and would not release onto the carrier (this can be seen in first pic). After fidgeting with it for a while I decided I better go home and do some research.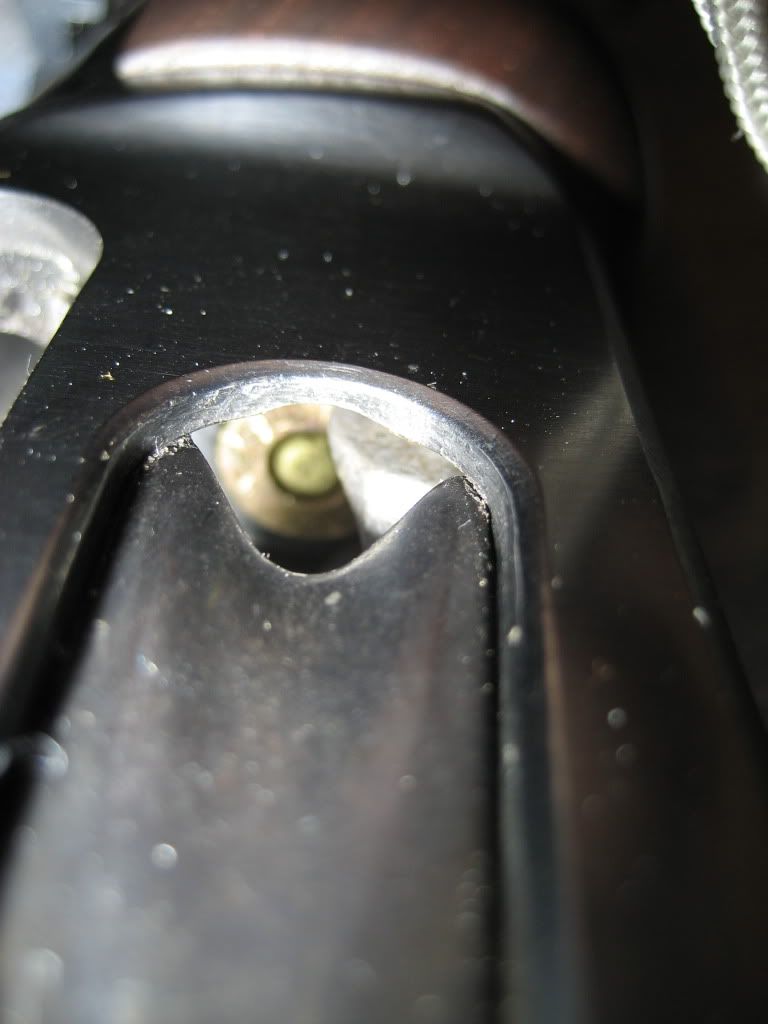 I first tried to remove the lever and disassemble the action so I could try and remove the stuck cartridge but soon realized the lever must be half way open to remove the screw, which I was not able to do because it is stuck all the way open. I then read a few things on these forums and saw that it was an easy fix and all I had to do was remove the magazine and I would soon be on my way.......until I tried to remove it.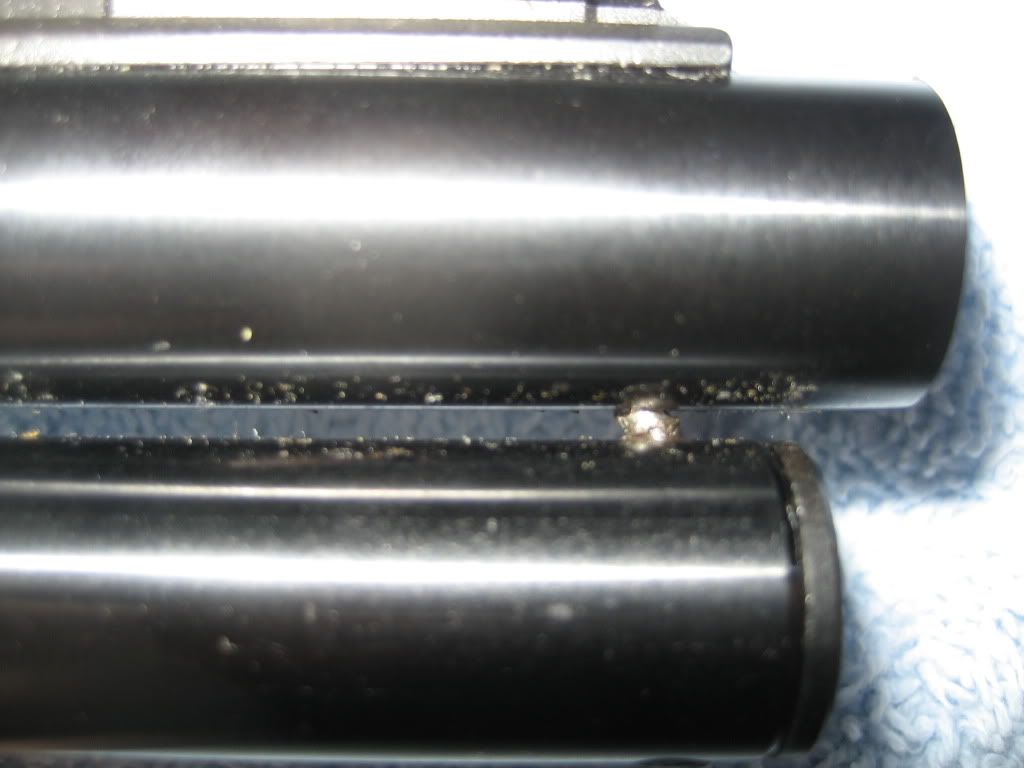 As you can see in these pictures the magazine tube plug screw is severely bent at such an angle that I cannot remove it, I never noticed this and must have come like that from the factory because I have not touched this thing since I bought it. So I will obviously be ordering a new screw asap, but what are my options, should I cut the screw out? I don't have anything that small to fit in there and snip at it with. It has also occurred to me I will have to fix this myself because
there are 8 rounds in the magazine
and cannot send it off for repairs. So....suggestions? comments? I need some help please. ??? ??? :'(