Discussion Starter
·
#1
·
New rifle, 91xxxxxx S/N, JM stamp only. I guess it's not that uncommon these days, but
it was'nt expected either. The issue was failure to feed. This was not whining as others
have remarked about. This rifle would simply not feed a round (any round) without
hanging up half way into the chamber.
Well, I used info. from "Lever Addict's" sticky, and "Widowmakers" web site and performed
the dedicated modifications to the extractor and removed a few sharp edges on the bolt face. Well, everything worked out great. This rifle works perfectly now and is very accurate
with my pistol handloads. I have some experimenting to do with loads for a rifle.
I can't believe it was allowed to leave the factory like this!
I would not buy any Marlin sight-unseen these days, and I had a chance to look this
one over but had no idea of any mechanical problems.
Fit and finish is good, not spectacular, but average. Wood was the same. CB's seem to be getting a little pricier. Price was OK, I guess, but not a steal either. $800.00 OTD.
This new rifle will reside in good company with the rest of my Marlin team.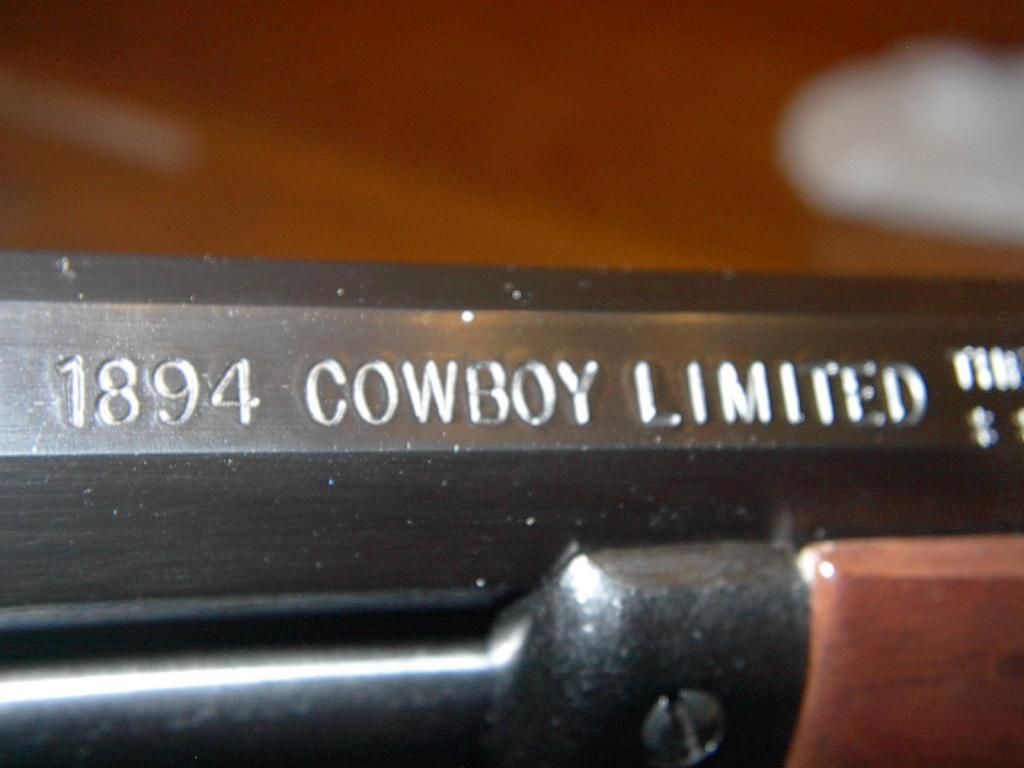 The team likes to showboat a little and pose for photos.