Discussion Starter
·
#1
·
I have long loved the 218 Bee in my Marlin 1894CCL, but finding brass for it has been a problem since before I even got the rifle. At one point all I could find was 25-20 brass, so I bought that and ran it through my 218 Bee sizing die and it turned out just fine, even better after fire-forming.
I've since sold that rifle but have another one on the way, this time a G1 Contender. I remembered a long-hoarded box of Starline 32-20 brass on a high shelf, decided to make 218's out of some of it, and bought a 25-20 sizing die to neck it down the first step, then it would be finished with the 218 Die.
Not so fast, Powder Hoarder! I quit after ruining these two, there didn't seem to be any point in wrecking more new brass. It was lubed properly, the die was set correctly, yet here's what I got.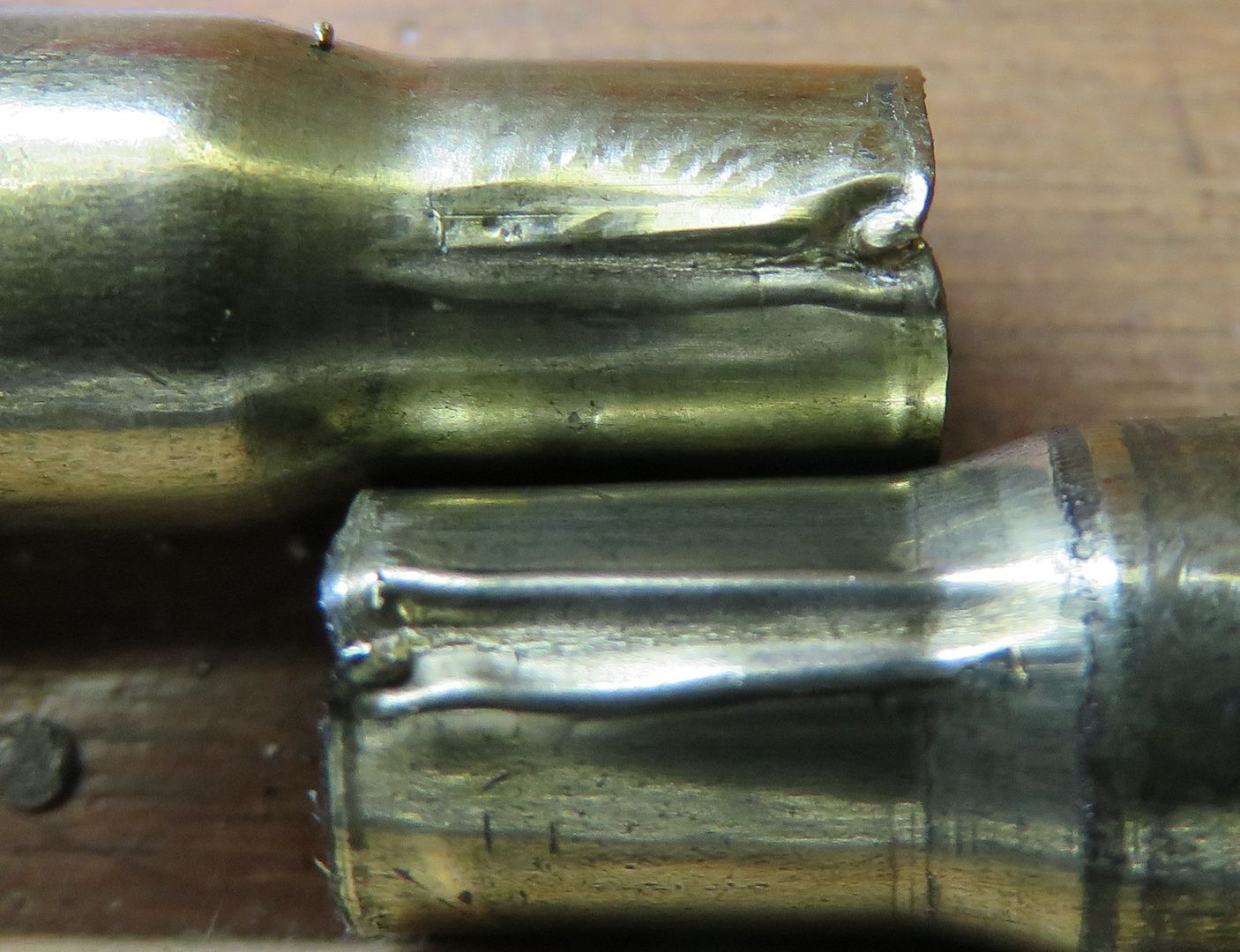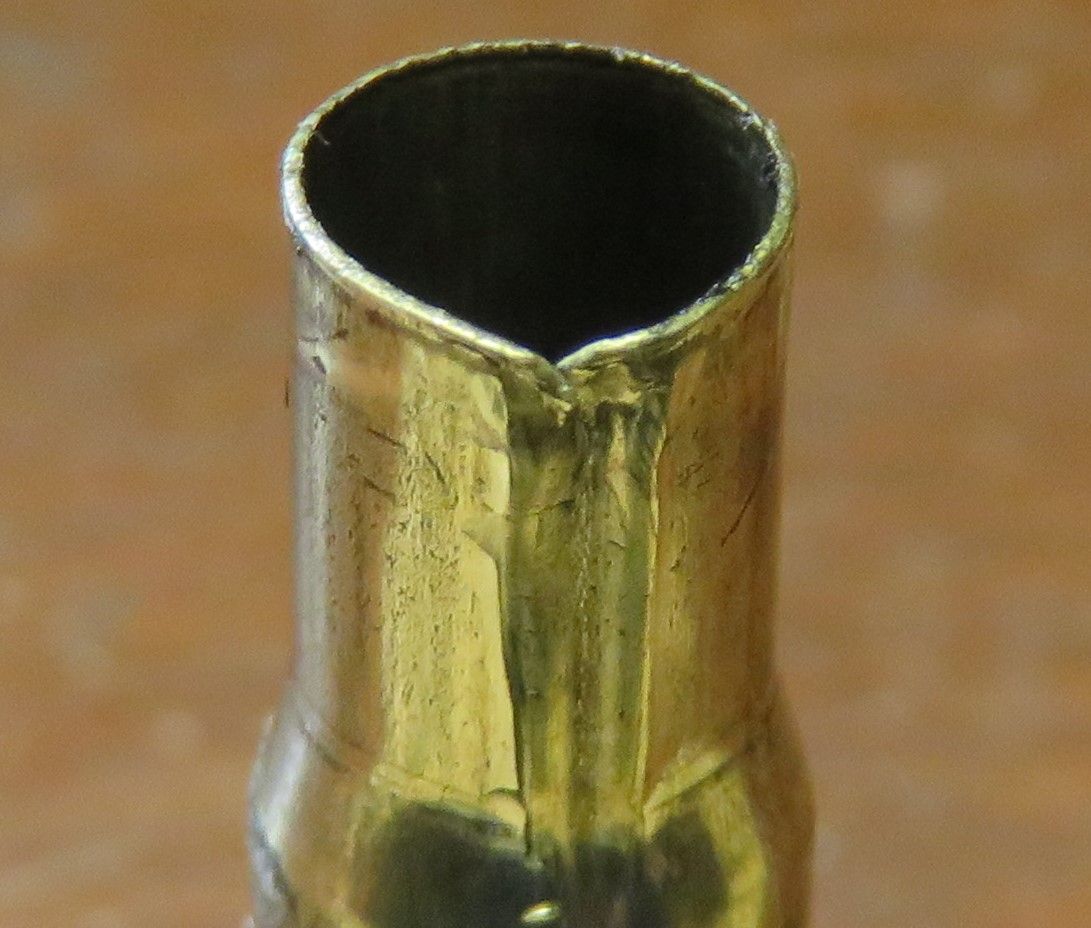 Any suggestions from those who have had similar results and figured out how to make it work?