Discussion Starter
·
#1
·
This is my first attempt at refurbishing a gun. Its a Marlin-Glenfield 36G. When I got it I soon realized it was in worse shape than I thought and knew I had to try to improve on it. First off it had the wrong wood, pressed checkering. Not only that but the forearm was older and the stock was newer! Second someone had used a coal chisel to work on the rear sight. It was bent and the barrel was dinged up real good. The bluing was thin on the usual places mostly around the front sight. the reciever looked real nice. So the perfect gun to try to refinish or refurbish. First off my I had my wife look for plain birch stocks on e-bay. Soon she found a set and I was getting busy. I used Eli Chaps thread
http://www.marlinowners.com/forums/index.php/topic,78535.0.html
to the letter! Great but I used Minwax antique oil finish to finish. Here are some before and after pics.
note the stocks didn't match, and were wrong too.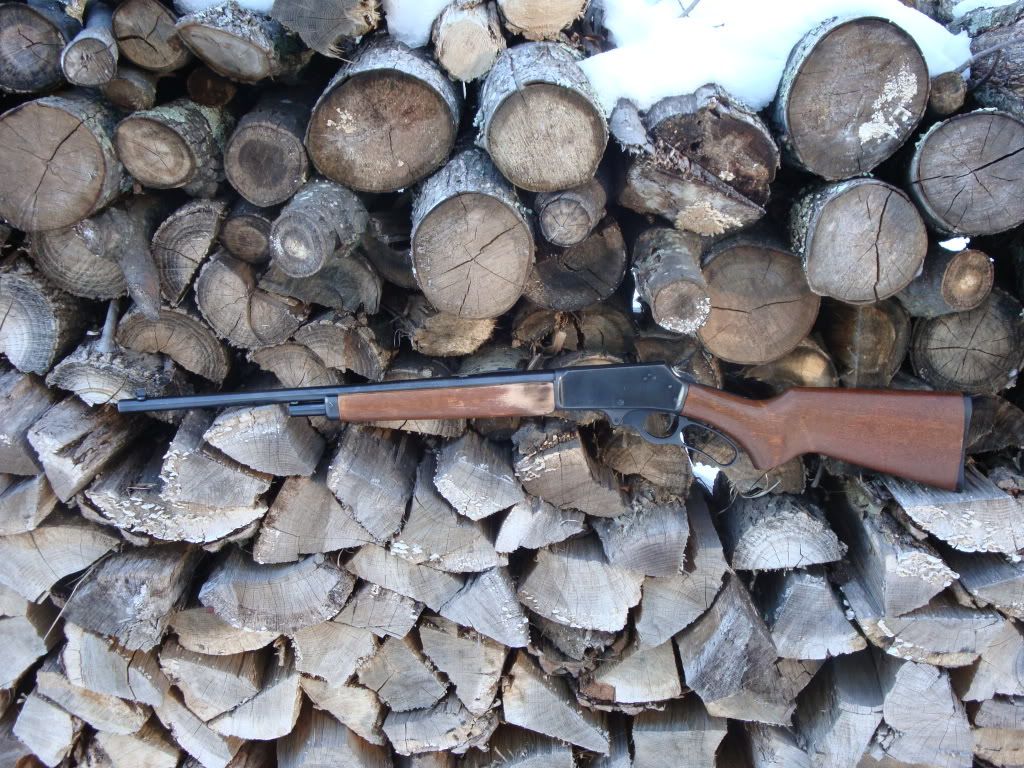 Here are the new stocks,ruff shape too. Also I believe they should have a perchbelly forearm too.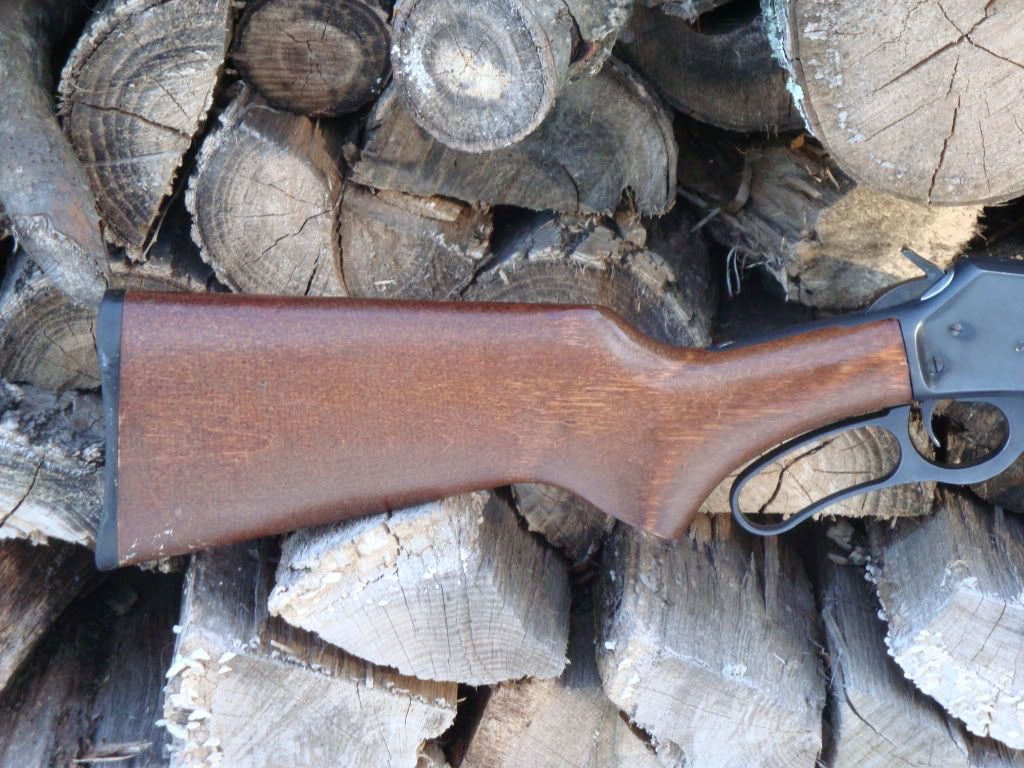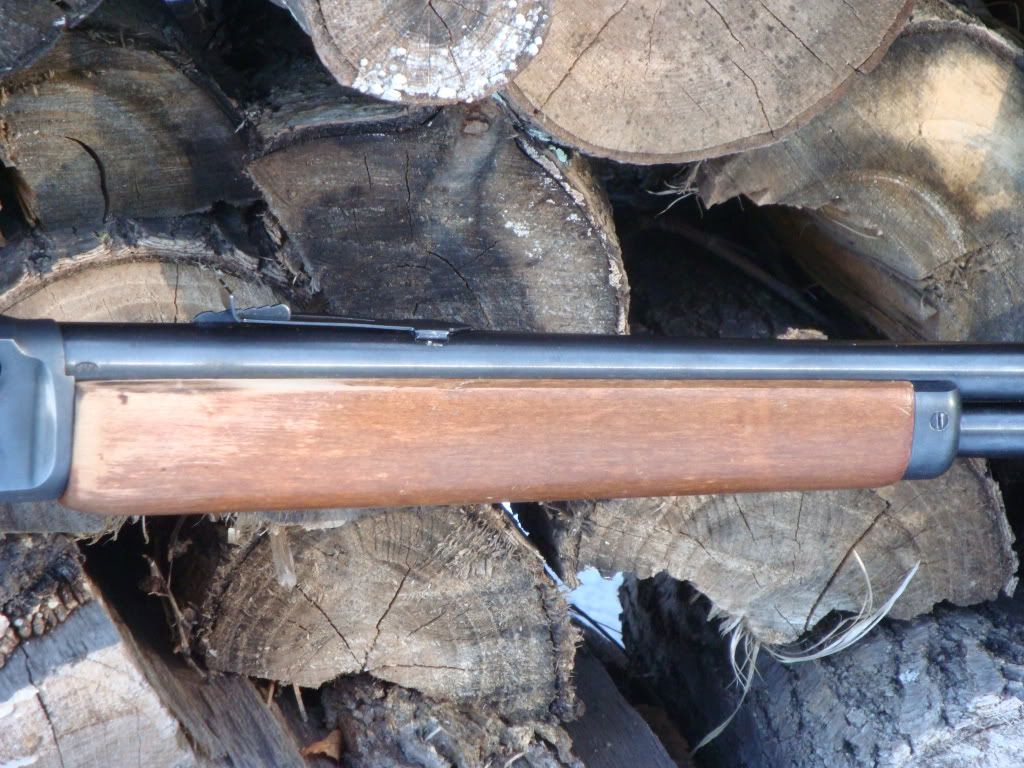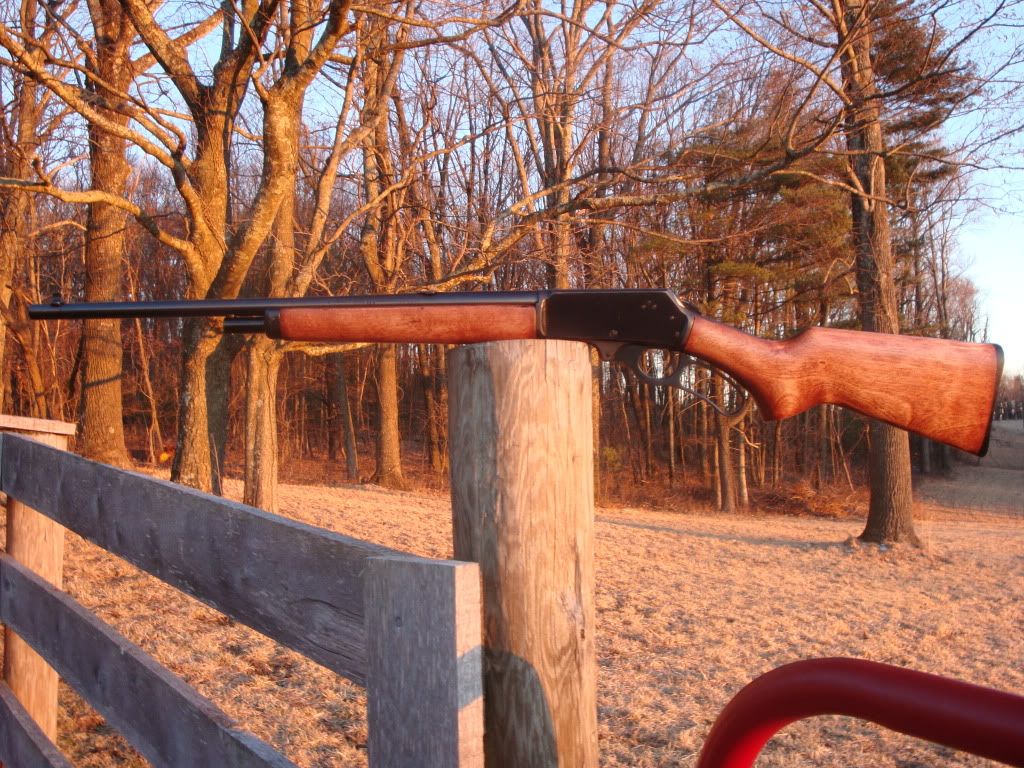 Here is the almost finished gun. 9 coats of finish over 2 coats of red chestnut stain.