Discussion Starter
·
#1
·
Model 1893. 26" Octagon barrel. The furniture isn't in great shape, but hoping to either find some original wood to replace or keep it like it is. It has been a shooter for sure.
Markings:
Marlin Firearms Co, New Haven CT
Pat Oct 11 1887. April 2 1889 August 1 1893
One side says Special Smokeless Steel
Model 1893 is visible on it as well ,although it takes a keen eye.
Top of receiver says Marlin Safety
S/N: 2571xx dates it to 1902. Rifling looks pretty amazing and the bore is in excellent shape. no pitting. I need to get some better pics up this weekend. What condition (obviously just looking at the few pics I have will be tough) but would you all put it at? I was thinking 60%...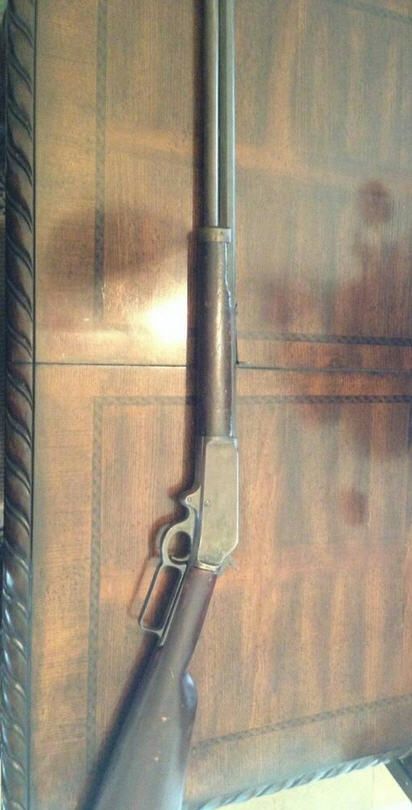 Enjoy! I wanted to give it to my grandpa, bc he had one when he was younger...and he would use it on the farm.