Discussion Starter
·
#1
·
Hi all - I've been lurking for a while enjoying all the knowledge here. Thought I'd surface and post my paltry assemblage of 1 1/2 Marlins.
This straight stocked 336 .30/30 has been with me a while. I like its clean looks, and it shoots very well: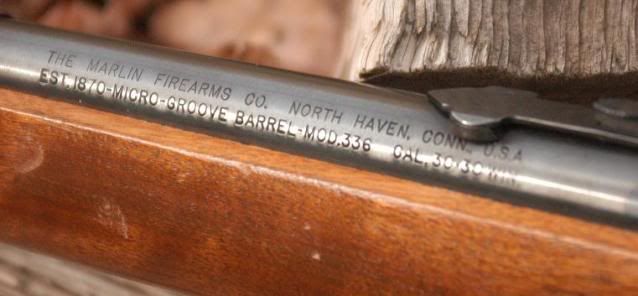 This is the "1/2" I semi-jokingly referred to above. It had been sitting unloved at one of my local places for over a year. As soon as I looked at it the price dropped from $349 plus tax to $200 out the door:

The pawn shop owner said as soon as a prospective buyer saw this, they'd grimace and hand it back:
Their loss. This little guy handles likes a dream. I really like the half-mag and the shorter barrel.
The only other Marlin in the safe is a Model 60 but it belongs to my son.
I used to have an 1895 .45/70 that I foolishly traded off.