Discussion Starter
·
#1
·
Here's pics of a knife I just finished making. I made it out of an old circular saw blade I had in the garage. The wood is cocobolo wood.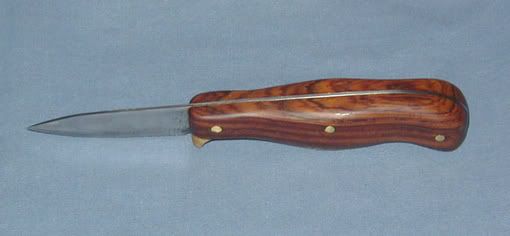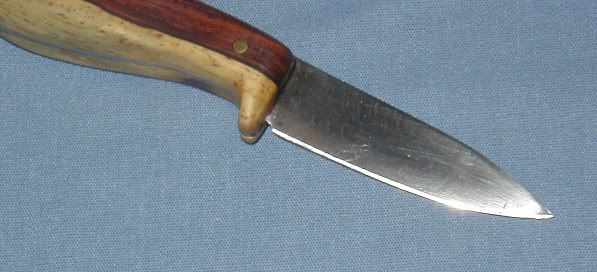 I'm pretty pleased with it but there's alot of things I learned so that I could get much better results if I do another one.
The sucker is razor sharp but I don't think it's going to hold an edge very well because I don't think I got the heat treating of the blade right. I'm not even sure what kind of steel it is so it's hard to know the right process for quenching it. If I do another one I may pay for a piece of steel of known type. I need something with more thickness to make a longer blade, anyway.
Anyway, it was fun to make and I was pleased with the result for my first try. It's easily the best knife in my kitchen right now.
I'm already working on another one that has a longer blade and thinner handle. I cut the wood for the handle from a different direction and the grain will have kind of a "tiger strip" pattern to it. I think I may "split" it so the pattern will be mirror images of the opposite side.