Discussion Starter
•
#1
•
I've posted pics of my Marlin before, but I suppose they really belong in this neat new section.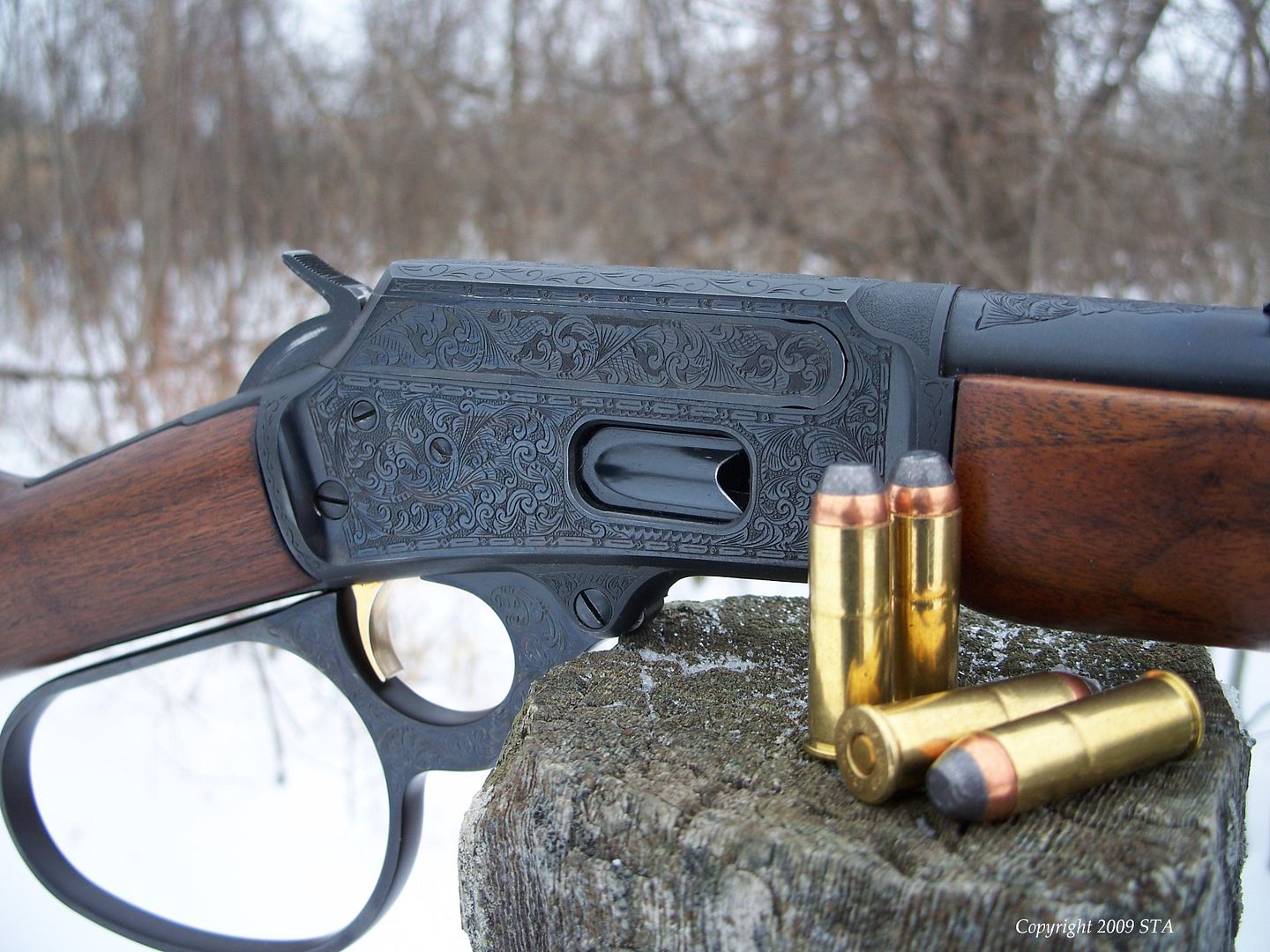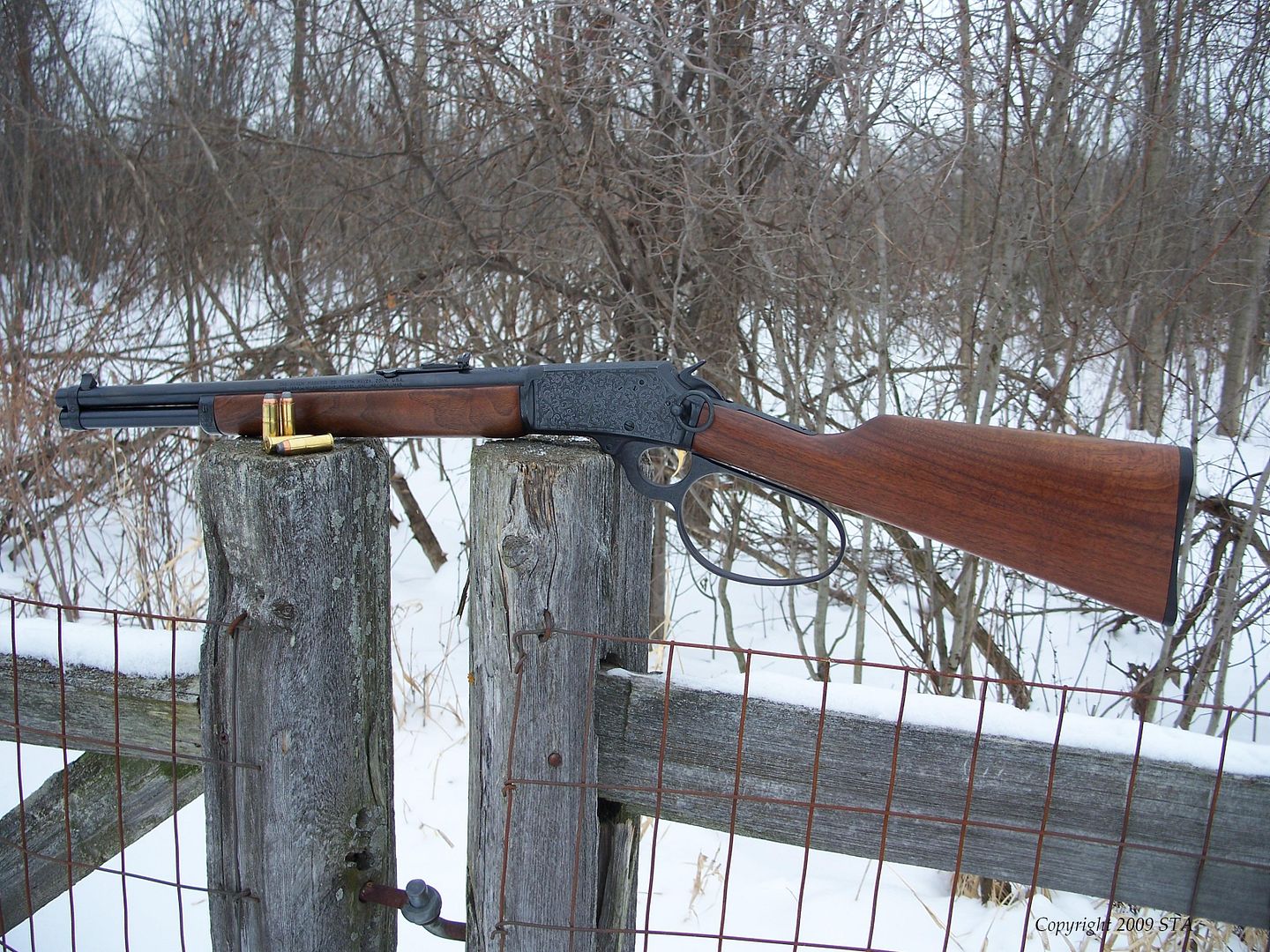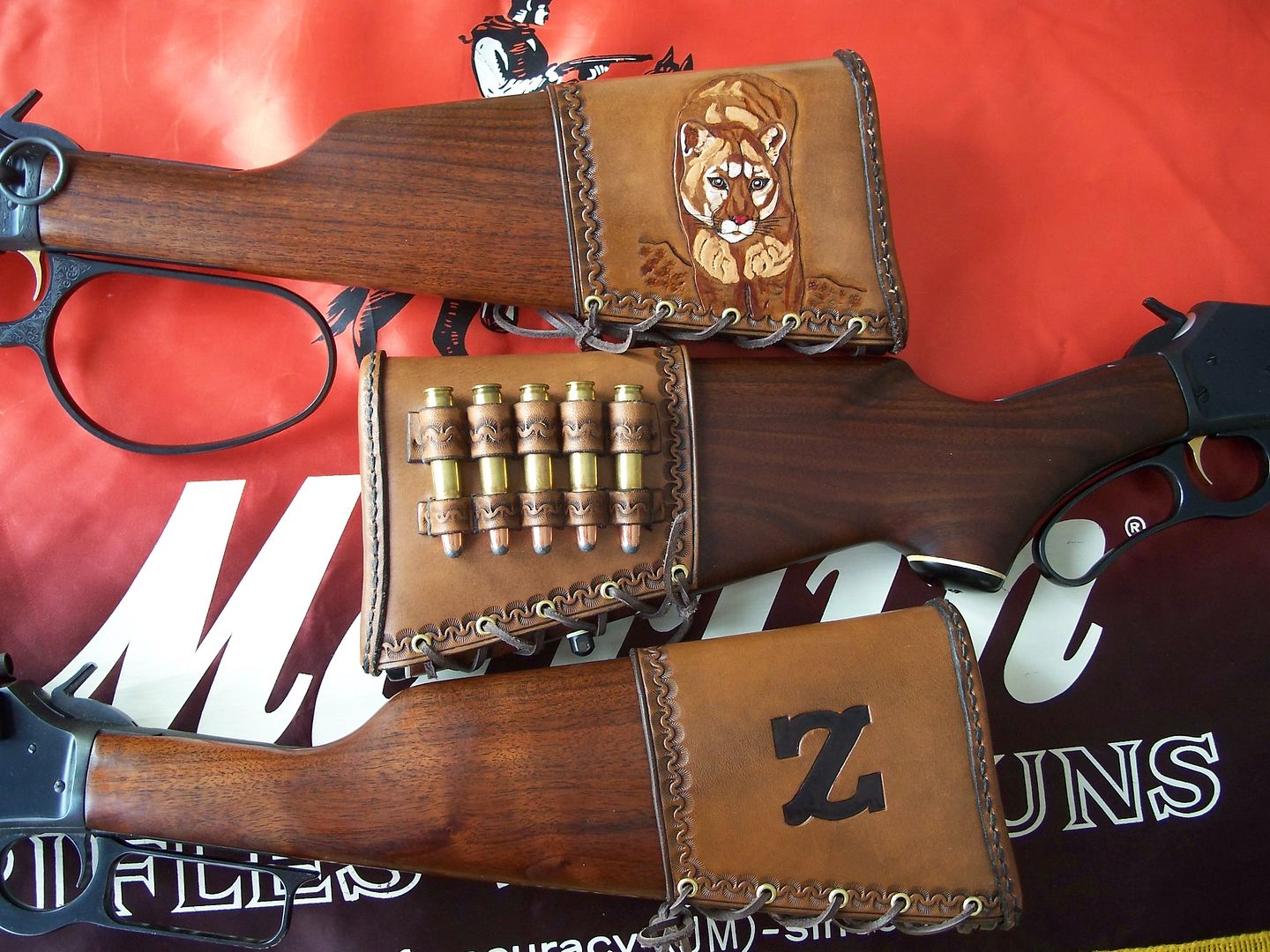 I bought my 1894 .44 Magnum used and my dad cut the barrel down to 16". He re-crowned the muzzle and re-cut the front sight dovetail by hand with files. He also slicked up the action and trigger pull. I refinished the factory stock and forearm with several coats of Lin-Speed oil after I removed the white butt stock spacer. We put a saddle ring on the receiver too. My best friend blueprinted the lever and blueprinted his father's Winchester John Wayne Commemorative's big loop lever. Then he overlaid the blueprints and fed them into his CAD/CAM and several hours later it popped out a Marlin John Wayne big loop lever. He had my initials stamped in the bottom and then had it blued to match my Marlin.
The little rifle stayed this way for years. But then this past fall, I had Michael Gouse (
www.mtart.com
) engraved it with American Scroll. He did the frame, the lever, the tang, the first 1 1/2" of the barrel, the barrel band and the forearm cap.
To really set it off though, Lever made me one of his awesome buttstock covers and carved a mountain lion on the left side.
Now it's all set. I'm going to use it in a Cowboy Action Shoot this summer. It only holds 9 .44 Special rounds, so I'll be at a competitive disadvantage on 10 round stages, but it's worth it to load one extra round from my belt just so I can shoot my custom Marlin "in the heat of battle!"
-Steve