(Mods, feel free to move this if it belongs somewhere else.)
Howdy, folks. FNG, only a casual gunner but always interested in old stuff and memorabilia and have been reading up on 336s in .35 here, lots of great info.
Was poking around a local flea market/antique barn and found an older Marlin ad banner; didn't know how thick on the ground these are, or how valuable. I think it's tagged at $75 (seems steep but what do I know?).
If this for some reason a big find and someone here can't live without it, let me know and I can try to get back and snap it up, make arrangements to get it to you. Always willing to facilitate an obsession!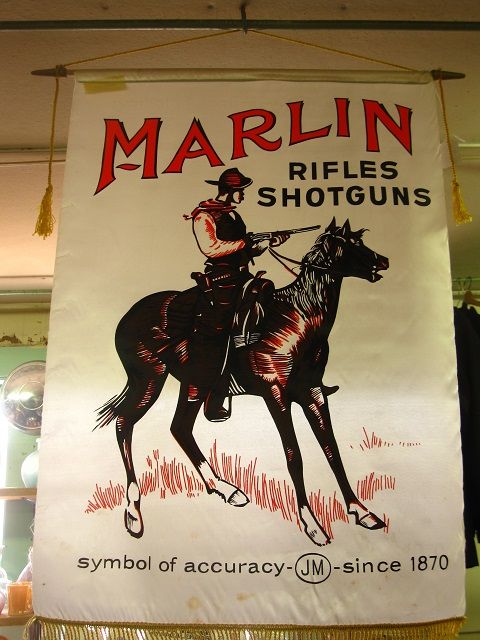 Dale
(quick edit: I knew I should have made this more clear from the get-go, but here goes - not my banner, got no dog in the fight, just suspect it's unlikely many of you will happen into Elmer's Barn in beautiful Cooper's Mills, Maine to find this for yourselves. Thought I'd pass on an offer to procure and ship if anyone is interested but unable to make the trip in person. Cheers. Dale)