Discussion Starter
·
#1
·
After having helped with the MO Father Son Hog Hunt for 4 days I finally got to go hunting tonight...er last night.
I have been watching this fat piebald sow for a while now and tonight I fed her a Hornady 265 gr fp sleeping pill injected with my trusty old .444S. Bout blew her head off!! Bad thing was that a smaller one must have been beside her because after exiting the sow the bullet gutted it and I had to put it down with the old pistola. :'(
FAT enough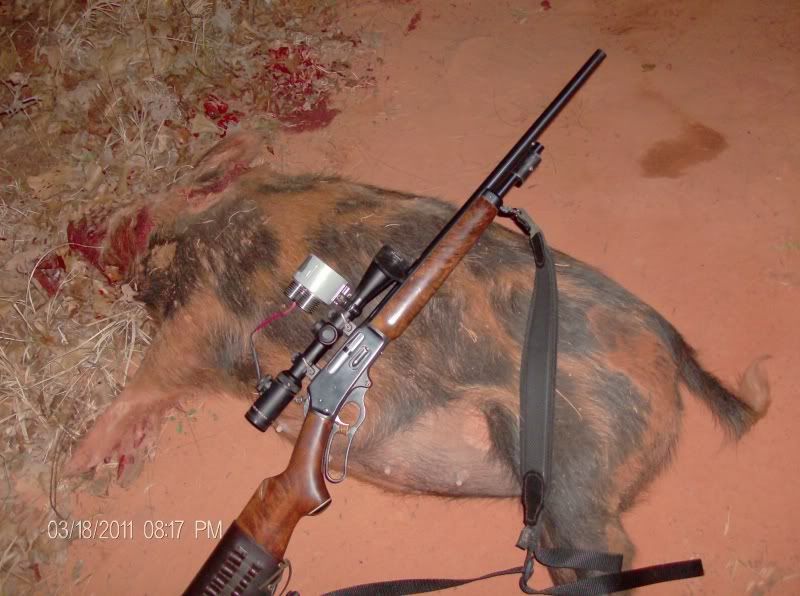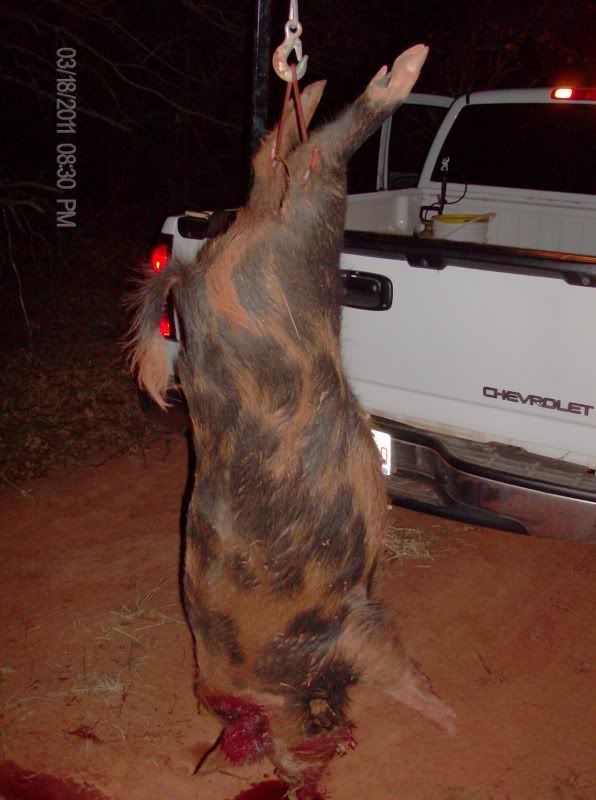 Here she is at a feeder about 50 yd away from the one where I shot her.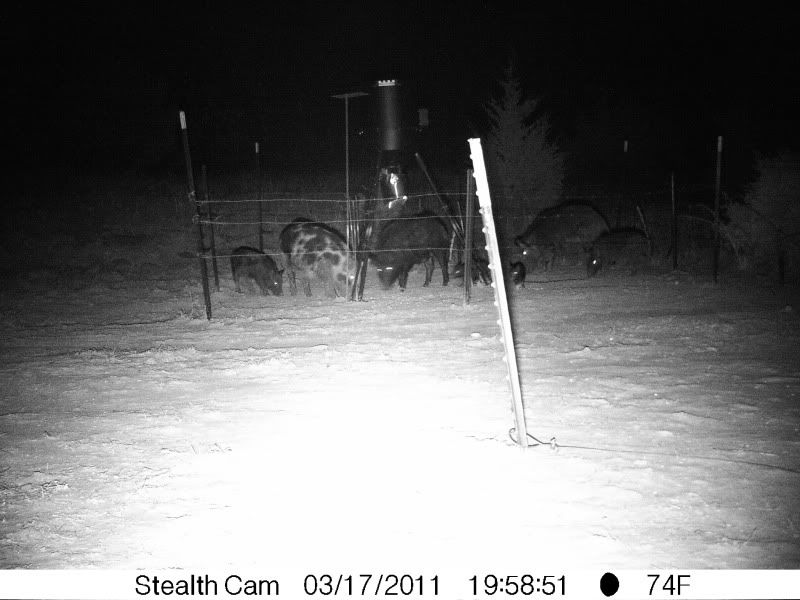 This video clip
(click on the pic)
is the same 4 hawgs that came tonight and at the same feeder. I was about 30 yd away.