Discussion Starter
·
#1
·
I like testing new loads, it's always interesting to me to see what people come up with when trying to make a better bullet. There's been a lot of progress made in bullet design over the last 40 years or so, and I've witnessed most of the changes. Some were improvements, some were dismal failures, some were pretty good yet somehow didn't last. Marketing hype is one way to get the word out, but word of mouth is better.
This stuff sneaked up on me, I figured after spending four years and several thousand dollars testing defensive handgun ammo I could retire, but this load just showed up at a local gunshop. Their website is pretty informative.
Liberty Ammunition Civil Defense .380 Auto | Liberty AmmunitionLiberty Ammunition
They offer solitary loads in four calibers so far, all rated as Plus-P except the 380ACP, probably only because I don't think a standard +P pressure ceiling has ever been established by SAAMI.
The four loads and their ballistics are listed thus:
380 ACP - 50 grain HP @ 1500 fps
9mm - 60 grain HP @ 2000 fps
40S&W - 60 grain HP @ 2000 fps
45ACP - 78 grain HP @ 1900 fps
Look carefully at those numbers, they're pretty astounding. Barrels lengths aren't listed, but are assumed (on my part) to be standard lengths, as in 3"/380, 4"/9mm, 4"/40, and 5"/45. Those might not be exact, but apparently they're pretty close, based on the results I obtained.
The version I tested was the 45ACP, since I'm more of a 45 guy, and there are lots of us. I brought a 3" Autopistol, a 5" Auto, and a 5" revolver for the testing, as well as a 16" carbine. The velocities at 12 feet were DARNED impressive. Bear in mind this is what the maker calls a 78-grain all-copper bullet with a deep hollow-point. The one bullet I pulled weighed 76 grains and appeared to be plated, but it may be some silvery copper alloy, based on the fragments. The powder charge was roughly 13 grains of a fine-grained flattened ball powder, but nothing that could be clearly identified visually.
3" Witness: 1840 fps!
5" S&W 625: 1960 fps!
5" Auto: 1951 fps!
When I got out the carbine I had decided the velocity would be impressive but not much more than what was obtained from the pistols, the powder column in a 45ACP case isn't very big, and in a 16" barrel I was guessing that the added friction might actually slow the bullet down a little bit.
As usual, I was wrong. :bandit:
16" barrel...............would you believe...................
a 3-shot average of 2369 feet a second
. Holy Swiss Cheese, Batman!
Some obligatory photos.............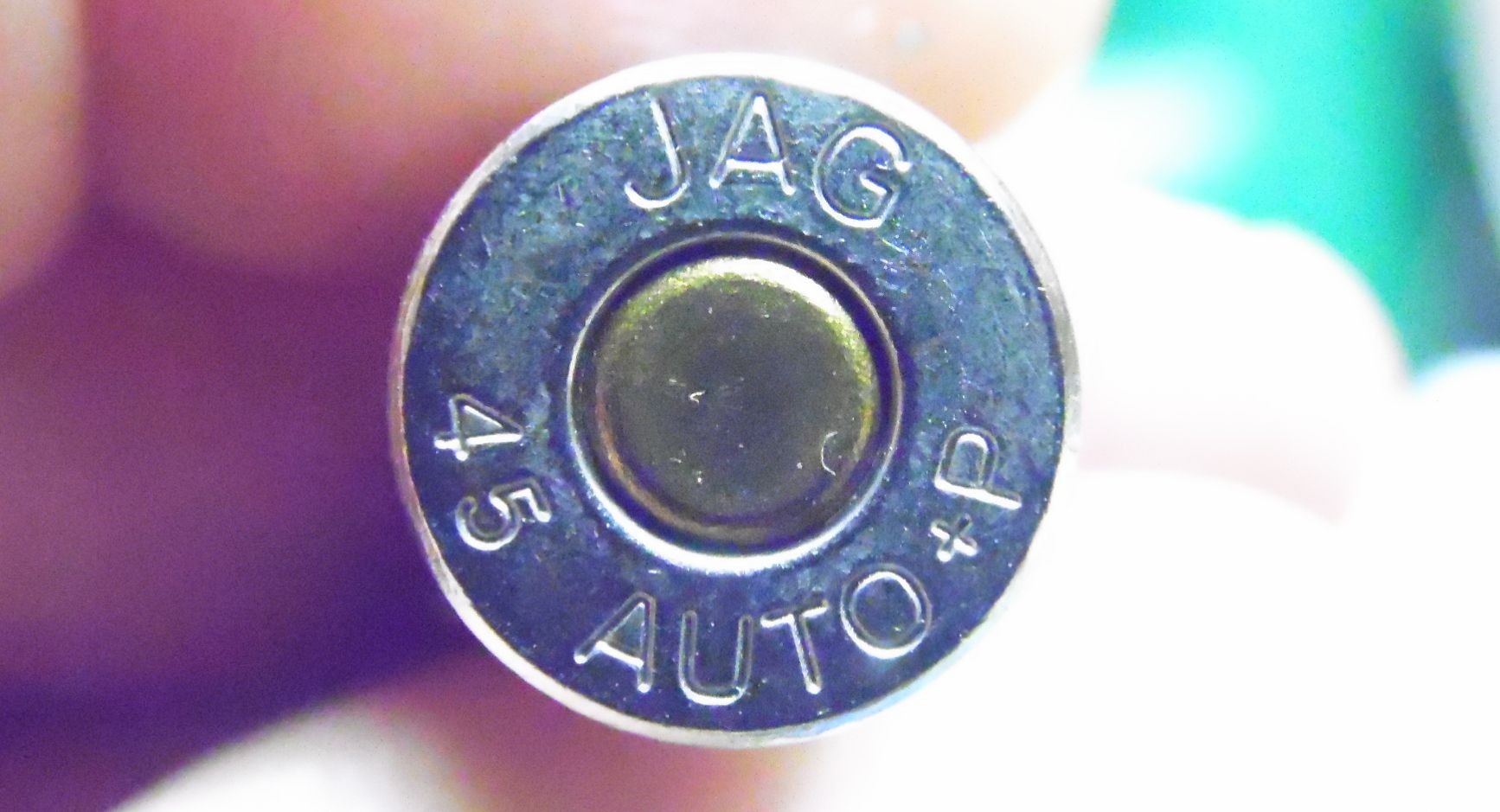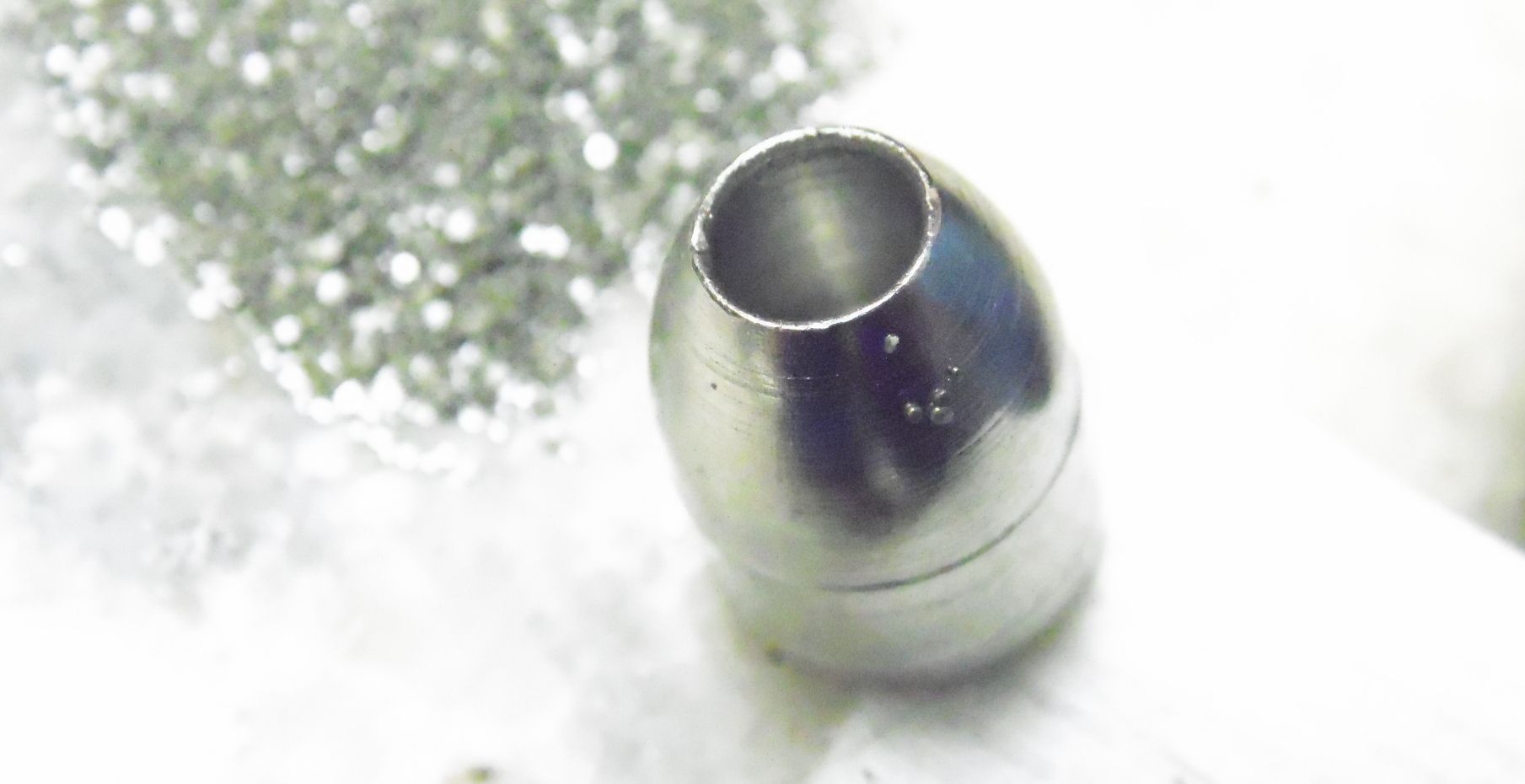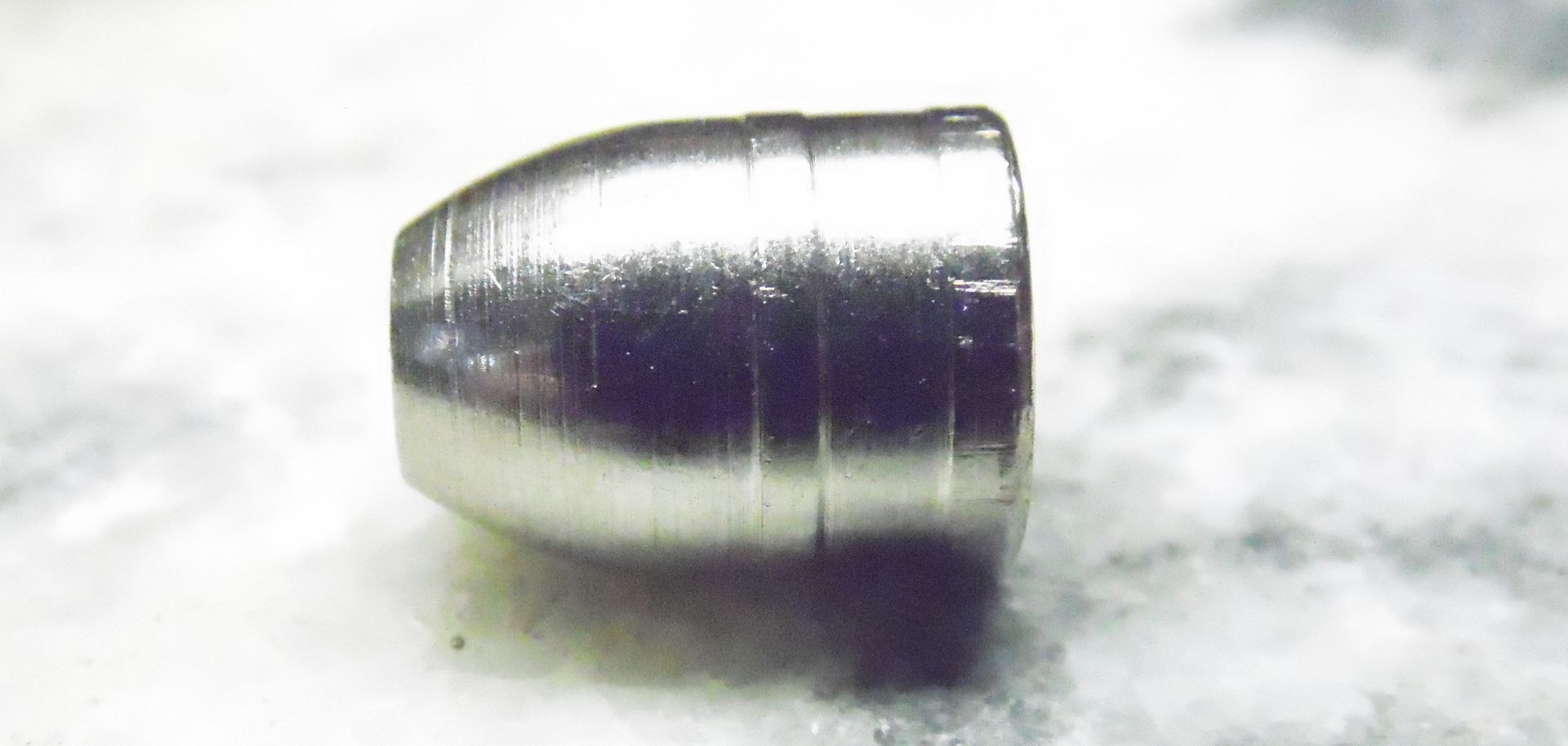 I'm posting a photo of the water-jug testing I did, but there really isn't much to show. The camera was 15 feet away from the jugs and got soaked each time, as did the idiot shooter, who was a little closer. I got so wet my electronic earmuffs shorted out, and started making sounds like a lovesick Chinese trombone. The front jug was shredded like Jack the Ripper had attacked it, I've never seen jugs ripped and blown apart like these, and I've tested some pretty scary ammo. There were some
tiny
bullet fragments recovered from a couple of the jugs, but none were half the size of a BB, these bullets literally come apart at "normal" velocities, even at the
lowest
obtained at 1840 fps from a three-inch barrel. Only one jug was penetrated, the bullets are listed as being able to penetrate 12" (of what wasn't specified, but I'm assuming ballistic gel) but these bullets made it about 3" into the jugs and blew apart, there were few if any marks on the back wall of any of the jugs, the hydrostatic shock apparently moved the jug out of the way pretty quickly. The amount of "energy dump" was unprecedented, the only load that ever came close was the 45 ACP Cor-Bon "Pow-R-Ball" load, which lists a 165-grain frangible bullet at 1225 fps. These all-copper bullets, at less than half that weight and 50% more velocity, were
far
more impressive.
SPLAT!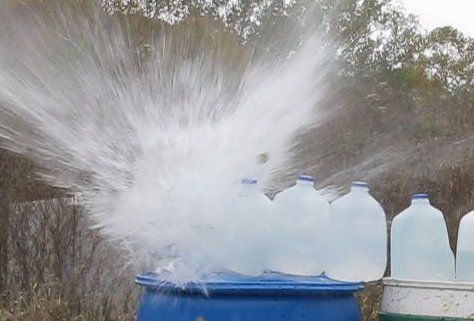 To say these would make devastating Personal Defense loads would be accurate, but like all specialty loads, they have their limitations. Such light bullets will shed velocity rapidly, might not even travel 200 yards, and would not behave the same way at lower velocities. So suffice it to say that these are made for close up, in-your-face encounters, when heavy clothing or barriers are not likely to be encountered. My son and I both carry 3" 45 ACP's from time to time, and we have decided that as long as the weather is warm, this is our preferred carry load!