Discussion Starter
·
#1
·
"Laser Training Pro" - Training Tool or Tantalizing Toy?
I saw this doohickey in a Sportsman's Guide catalog a month ago, and finally decided it might make a good training tool for novice handgun shooters. It arrived today and I've had enough time to do a rough evaluation of it, and thought I'd pass on my impressions, for you weapons trainers and bored
pistoleros
out there.
First off, it's not cheap..........er, inexpensive. Ninety bucks with my Club Discount, and when I first opened the package I was a bit miffled about the cost VS the appearance. It looks like a red golf tee, and is about the same size. I guess I expected something bigger.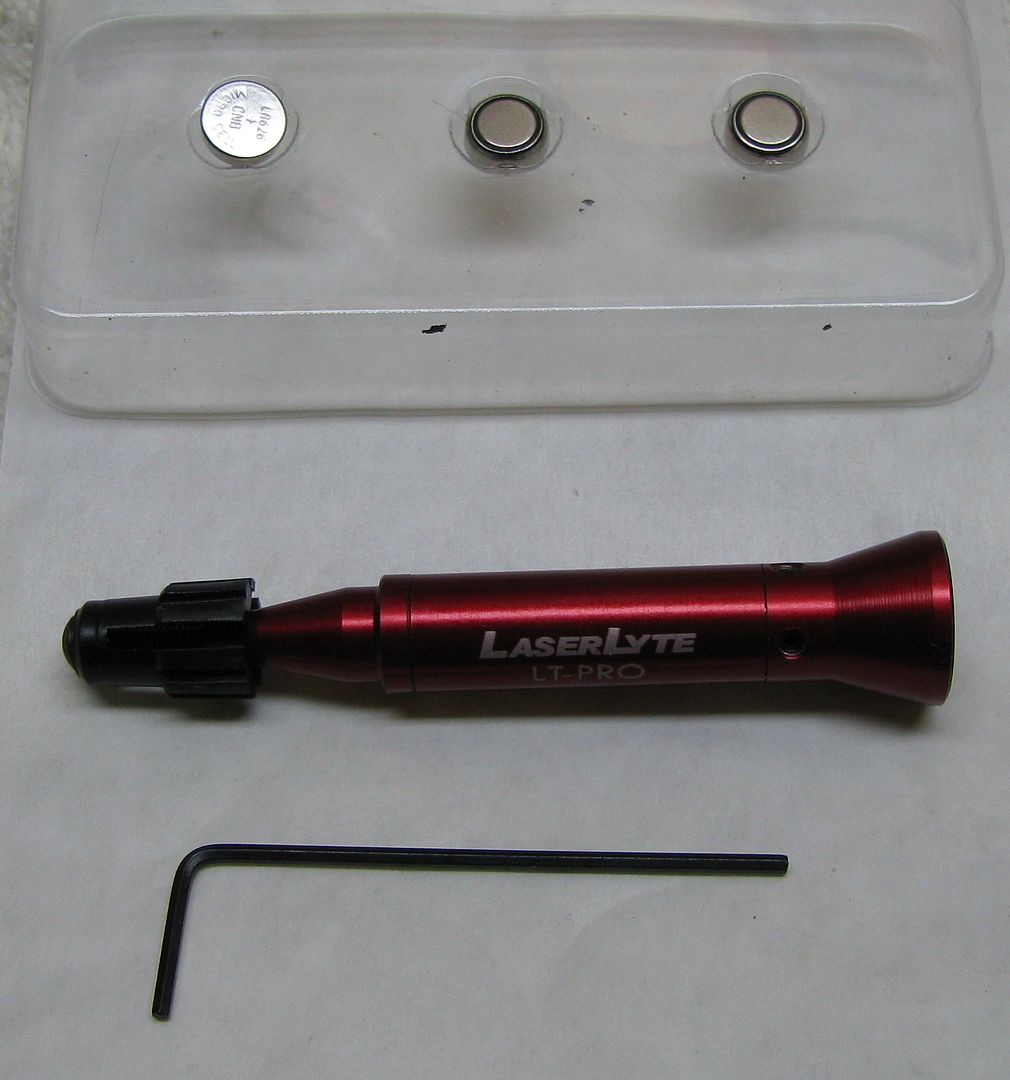 Installation is pretty straightforward. Take the insulator off the batteries, screw on a small rubber adapter and set it for the diameter of your barrel. It's said to work in any barrel diameter from .355 to .452", meaning .380 to 45ACP or thereabouts, revolver or semi-auto. Naturally, it needs 2" of barrel, or it won't fit.
The idea is that when the hammer falls (could we all please make sure the gun is unloaded................PLEASE?) the vibration triggers the laser for a few milliseconds, and a red splash appears on the wall or wherever you have it pointed. Mine hits about an inch low at five feet, six inches low at 30 feet, etc. Close, but not perfect. Still, it's better than nothing, and it works as advertised. I tried it in my beloved S&W M-65, an old police trade-in I was lucky enough to snag several years back.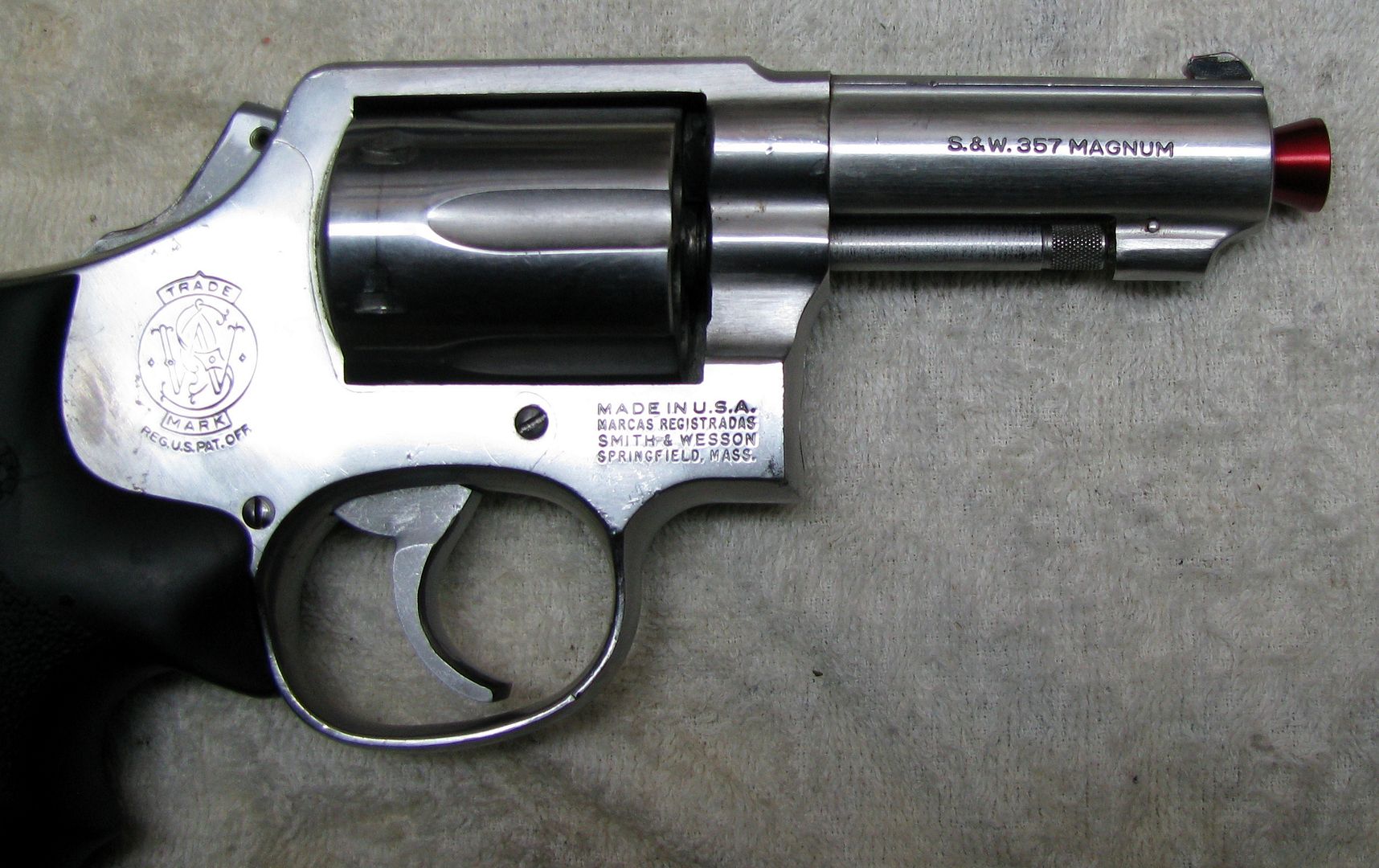 The laser unit protrudes about a quarter-inch from the barrel, meaning it will work out of all but the tightest holsters without much fuss. When practicing drawing and firing from concealment it will show you where your shots would go, and in that regard, it serves nicely as a training tool. It would also serve well with newbies learning the intricacies of a double-action trigger stroke. I wish I'd had one of these when I was teaching raw recruits and novice handgunners in years past, it would have come in handy when trying to emphasize staging the trigger before breaking the double-action shot, not to mention showing them how much a flinch deflects their shots.
In the dead of winter when range time is scarce, it brings new joy to dry-firing at the TV, or the cranky wife's backside.
It's also fun for irritating the cats. ;D