Discussion Starter
•
#1
•
January 22, 2011 - Best Day with "Shorty" my Custom '71 444s
Hey All -
OK, lesson learned about disposable camera's... Use them for a trip and then get the film developed ASAP... I lost all of the pics I took from my 9 day Bear Hunt in the Jacks Gap area of North Georgia this season...
I did however have deer pics on the camera... Here is the one of "Shorty" my Custom '71 Marlin 444s (18.5" Cut -N- Crown) with Hornady Light Magnum 265 Grain FN's) and the last two does I popped on January 22nd in North Alabama...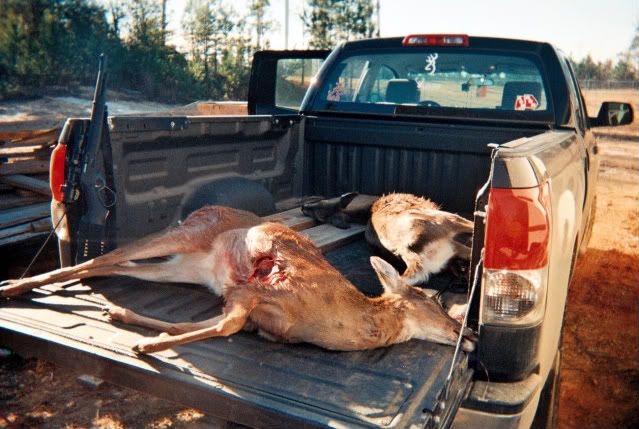 I will be picking them up from the processor next weekend...
This is the 2nd doe on my first day of Muzzle Loader Season (11/17) at "Smith Lake" (Yellowcreek Hunting Club in Houston, AL), took her with my CVA Optima Pro Magnum, clean pass through shoulder to shoulder at 100 yards with 150 grains (three pellets) T7 and a 270 Grain Powerbelt Paltinum -
Sensitive content, not recommended for those under 18
Show Content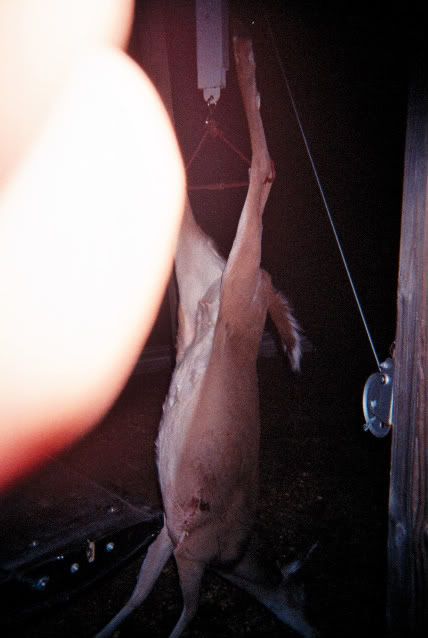 This Butterball Nanny was taken at 150 yards with my Browning 300 Win Mag using Federal Fusion 165 Grainer -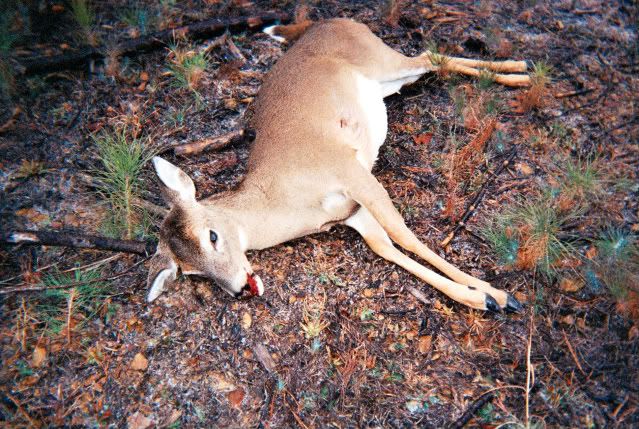 It was a bountiful season for my "Trophy Room" (aka Freezer)... WOO HOO!!!
See you in the woods...
Ron