Discussion Starter
·
#1
·
So I'm surfing around on the net, right?
Just randomly reading whatever catches my eye.
So, I see a thread about the sawed off rifle that Steve McQueen carried on the TV show "Wanted Dead Or Alive".
Sweet. Here's the page if you want to look at it.
http://www.mcqueenonline.com/gunsquarterlyarticle.htm
So, I see this pic. They are saying that old Steve wasn't just a TV shooter, he had a collection of his own guns and hunted.
Cool.
Here's the page. It shows Steve McQueen handling what appears to be some of his private collection.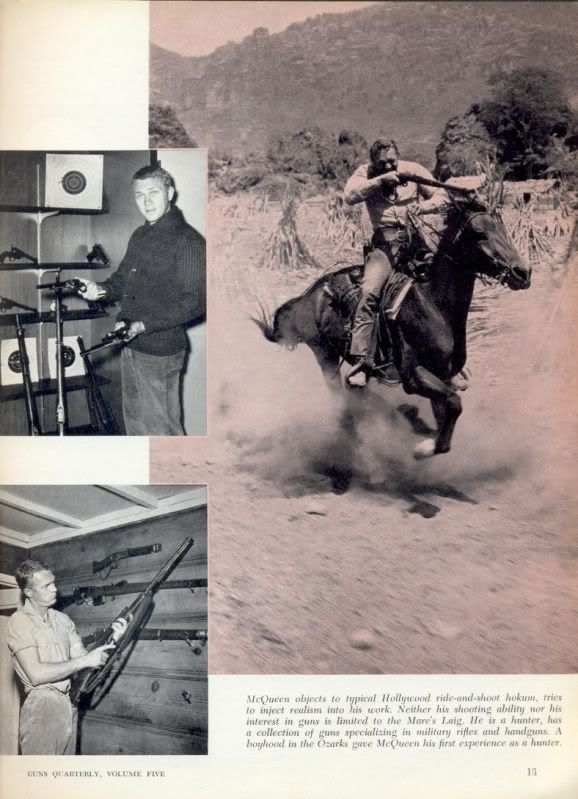 Wait a minute...
Could it be? Let me zoom that in a little.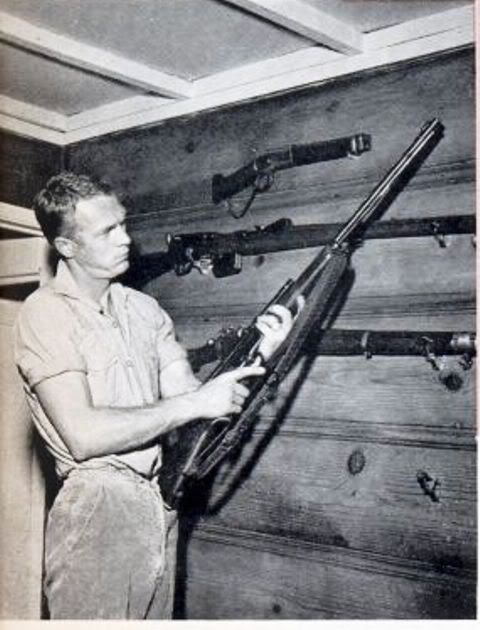 Yep, no doubt in my mind whatsoever.
Look at the lever, the fat forearm, the loading hole in the mag tube, the sling mounts, the cap on the forearm, the white line on the butt, the hood on the front sight....
That right there is a picture of Steve McQueen holding his own personal model 39
.
Ya know, he was just a little cooler than I was aware of. ;D
I'm betting that he was standing there, a millionaire, able to buy any and every gun that struck his fancy, and thinking "I like this one more than all the others".
Check out the look on his face. No doubt about it. He reached past all the others to pick up that .22 for a reason, and I know exactly how he felt.
And as far as the "To Scope or Shoot Irons" question... Steve had Glass on his.