Attached are pictures of a few of the critters I have taken for food or to protect food (sheep). The rifle is an 1894 CB mfg 1996 IIRC. The original sights were removed and it now wears a marlin folding rear sight and a SKINNER up front. I cast the LEE255RF from WW+2%Sn. It falls from my mold at .453. I lube with homemade loob.........Candle wax and Petroleum Jelly. I have taken several other deer but lack pictures. Before casting I loaded DJ cast, 300 gr TC and H110. I used this load to take a WT, the Bobcat another WT with my 45 Colt Bisley. Meat damage (I have pics if interested) was minimal.
I found this guy sleeping while checking my fences.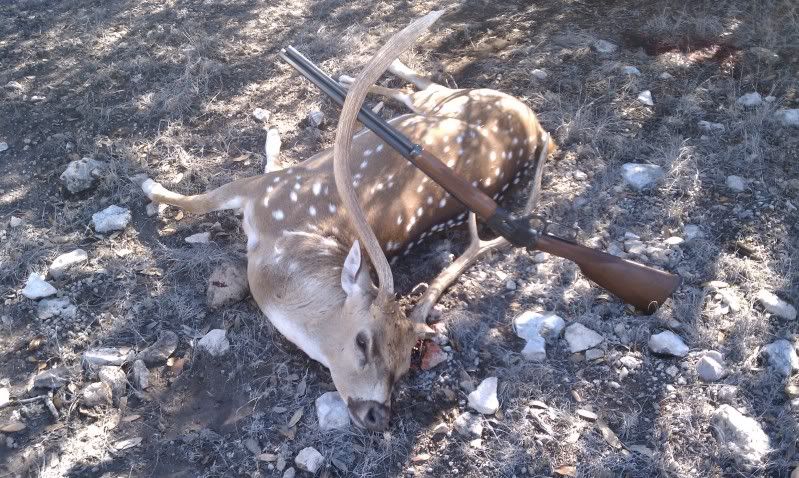 I snuck upon this one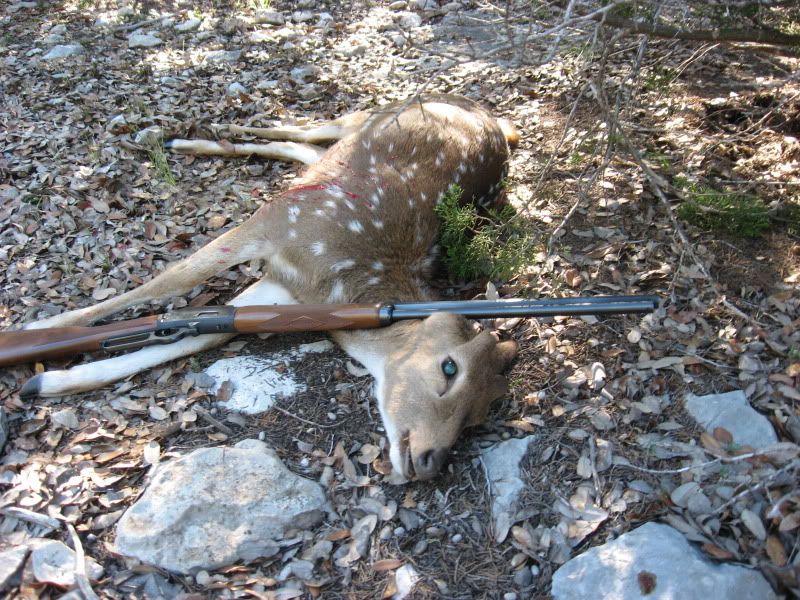 IIRC, this turkey was a 85 yards.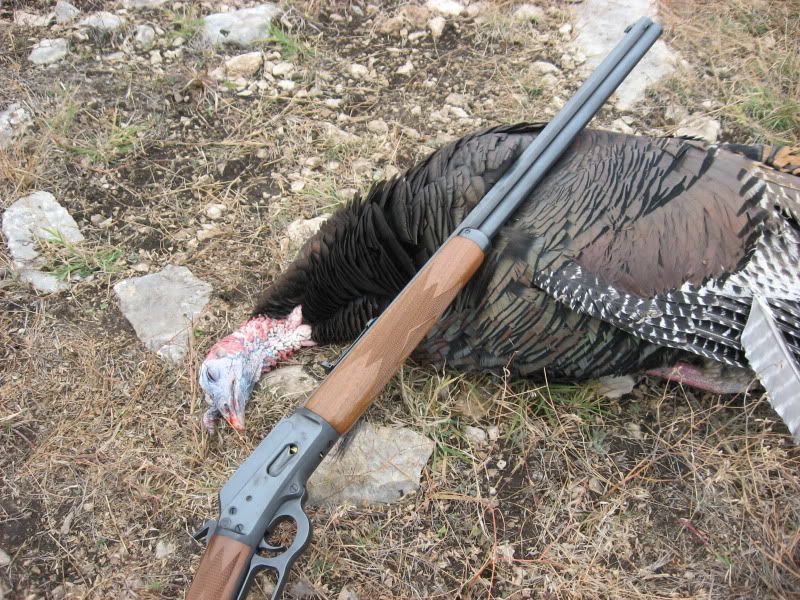 This cat will no longer eat lambs. Being sheep and goat country, ranchers and businesses promote the thinning of predators.
Papalote