We had a shooting session Saturday. Lasted for about 2.5 hours and many
$$$$$$$$
. The "Oldies" of the crowd kinda took a back seat and less times at the target lanes and let the younger generation have at it. That's not to say we didn't burn our share but I had more fun watching, replacing targets and going to the house for more ammo ( o.k. maybe that wasn't so much fun ).

Makes it a great time to make memories, do some teaching, learning and just being with each other doing something everyone enjoys.

Wouldn't take for moments like this: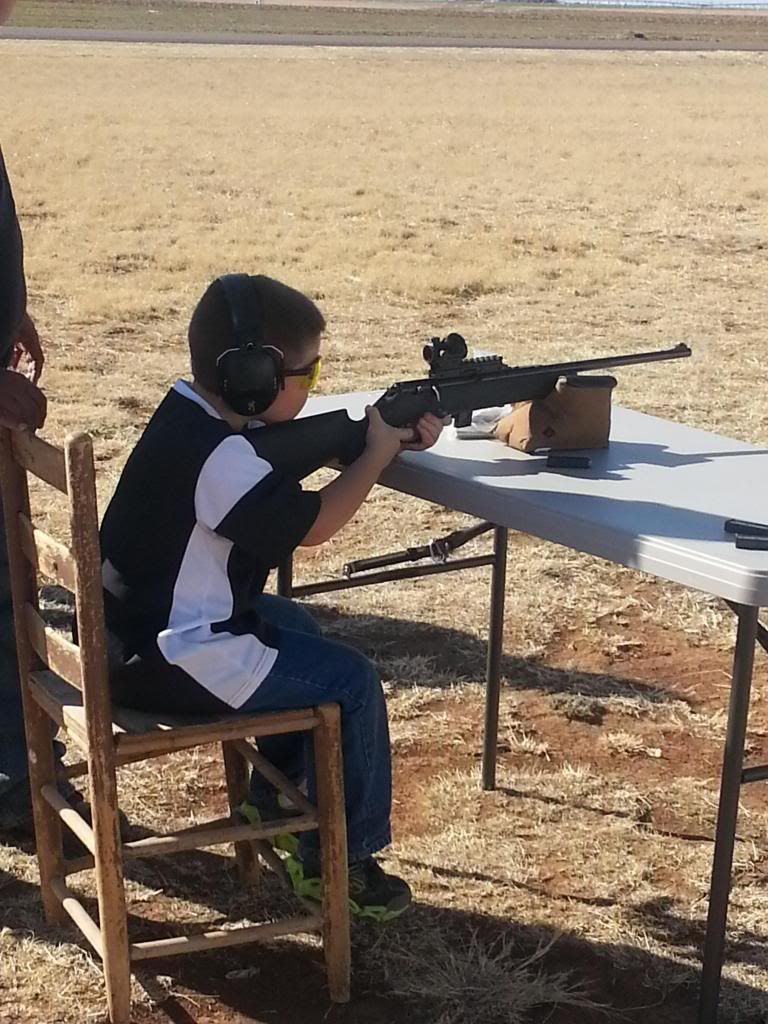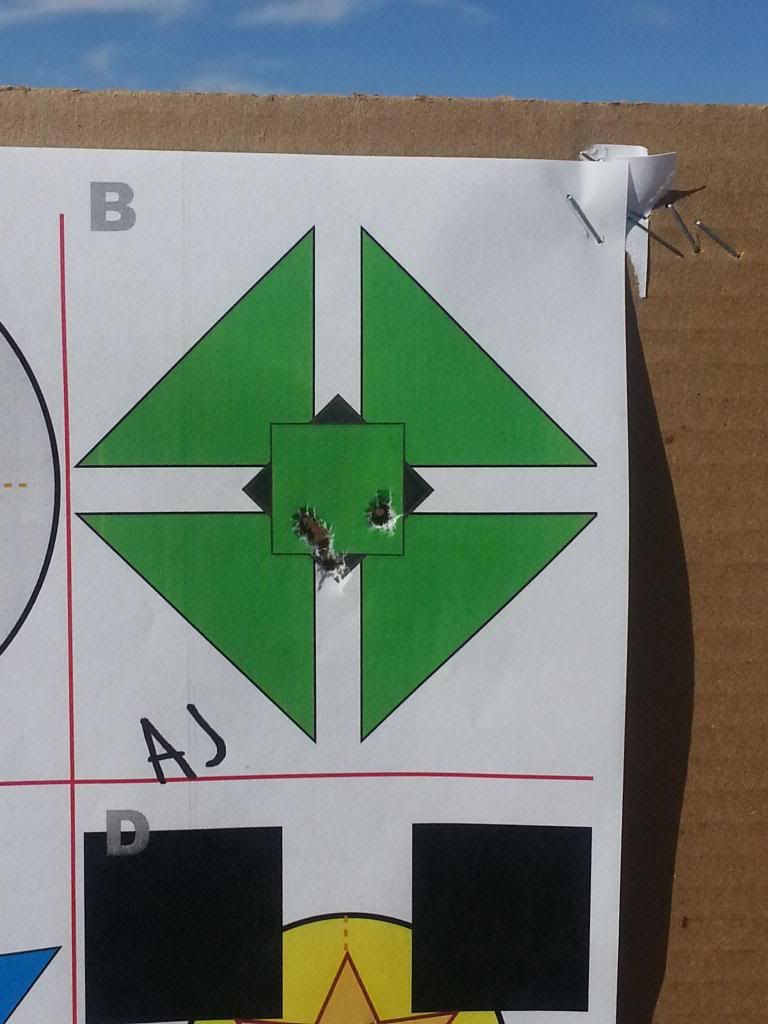 Not but 30' but for him it might as well have been 500 yds.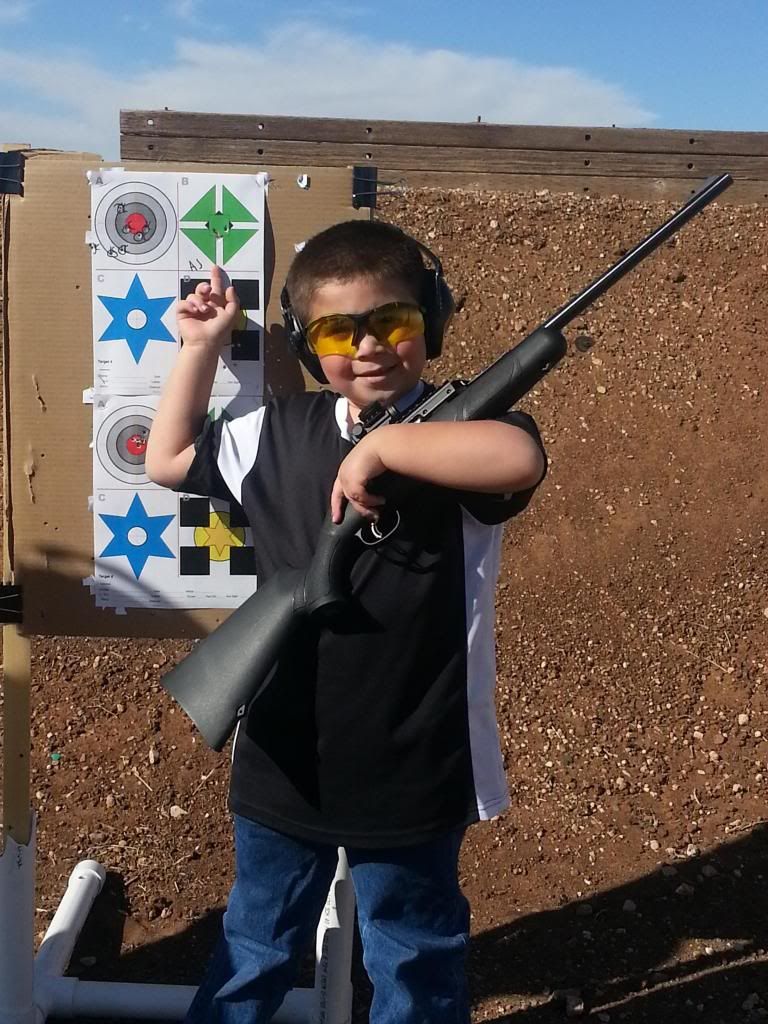 I'm just as big as everyone else. Let me at that Big Boy... Benjiman NP XL .22 cal Air Rifle. In the back you see the kids reload for each other.

On another little note. Little guy here got chastized for shooting without his glasses and hearing protection. Told him there are no exceptions to going without.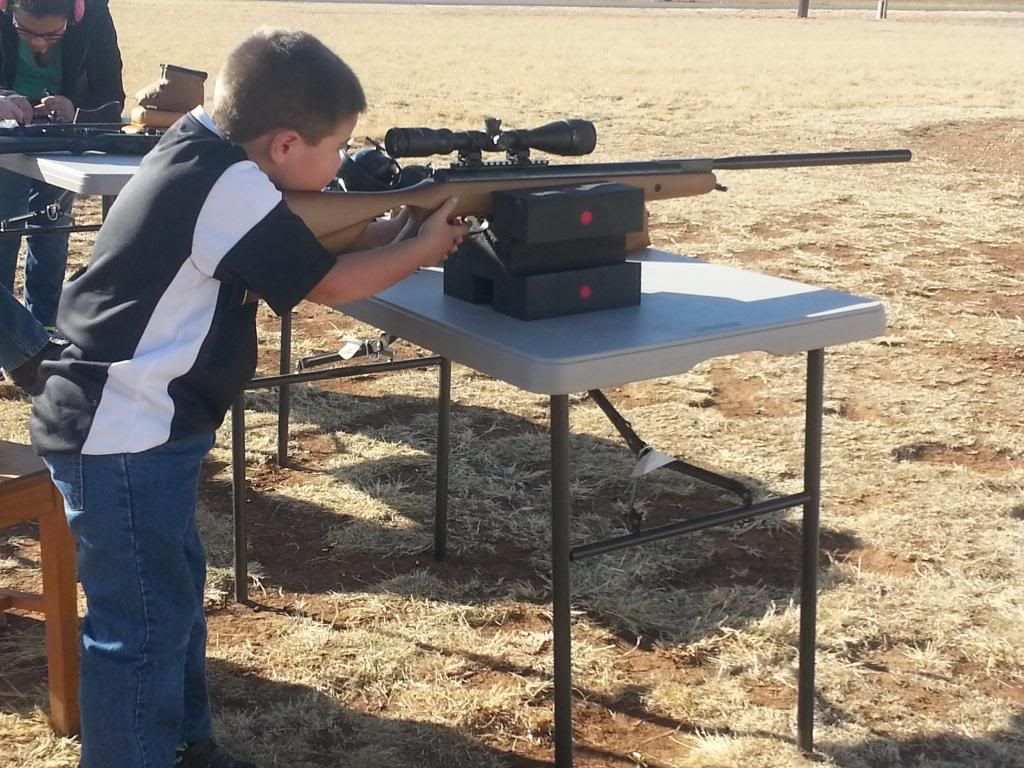 Intensity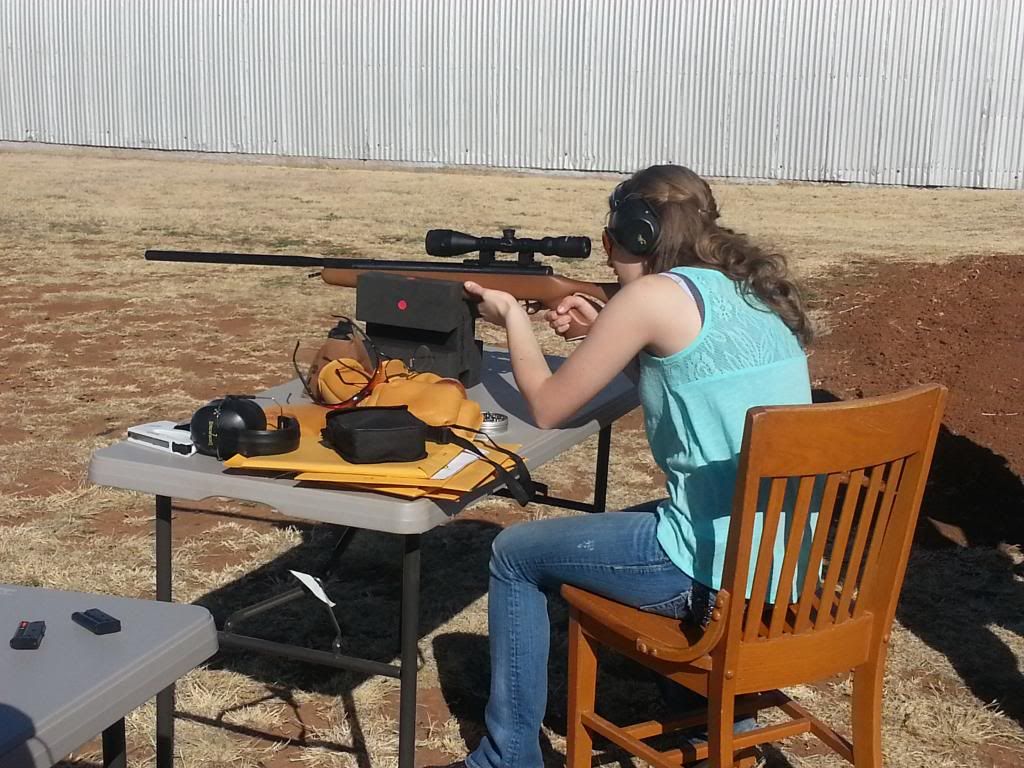 Just after this picture was taken we got instruction on how to cock the Air Rifle without holding on to the scope. The one with the Ruger 10/22 is my marksman. She is wants to go to college on a shooting scholarship.

What this picture says is - Bolt Action
YES
!! Semi Auto
NO
. It is amazing how much ammo you can go through with 50 round mag in the Ruger.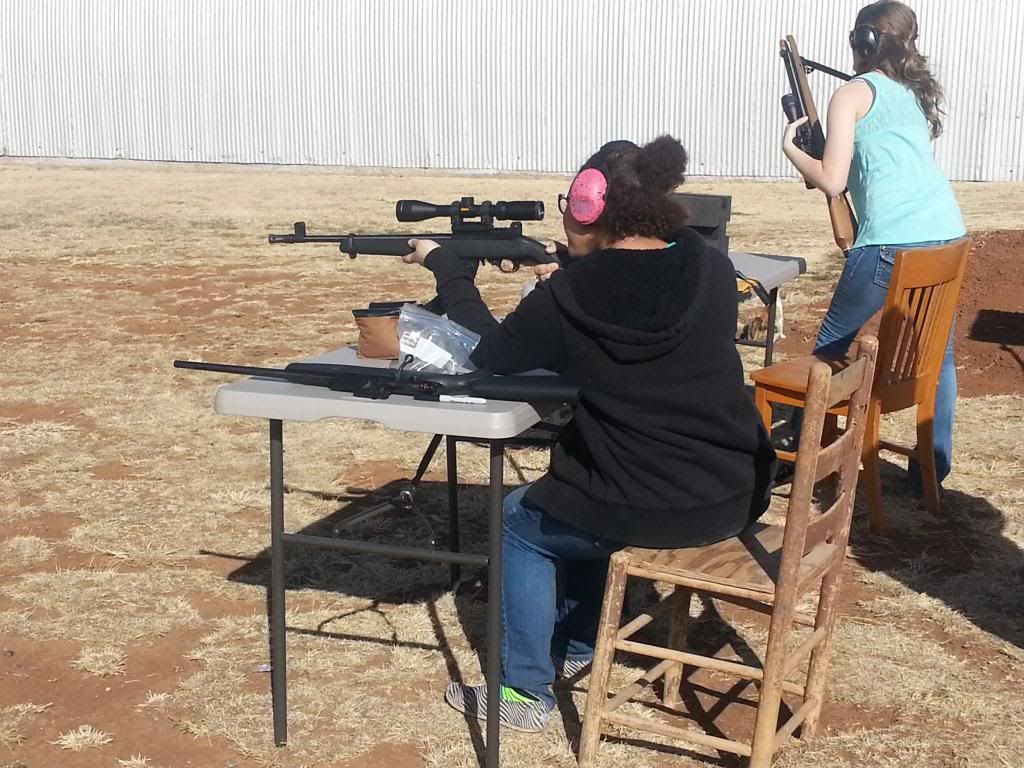 Everyone loves to shoot the Marlin XT Youth .22. It's a really accurate and fun gun to shoot.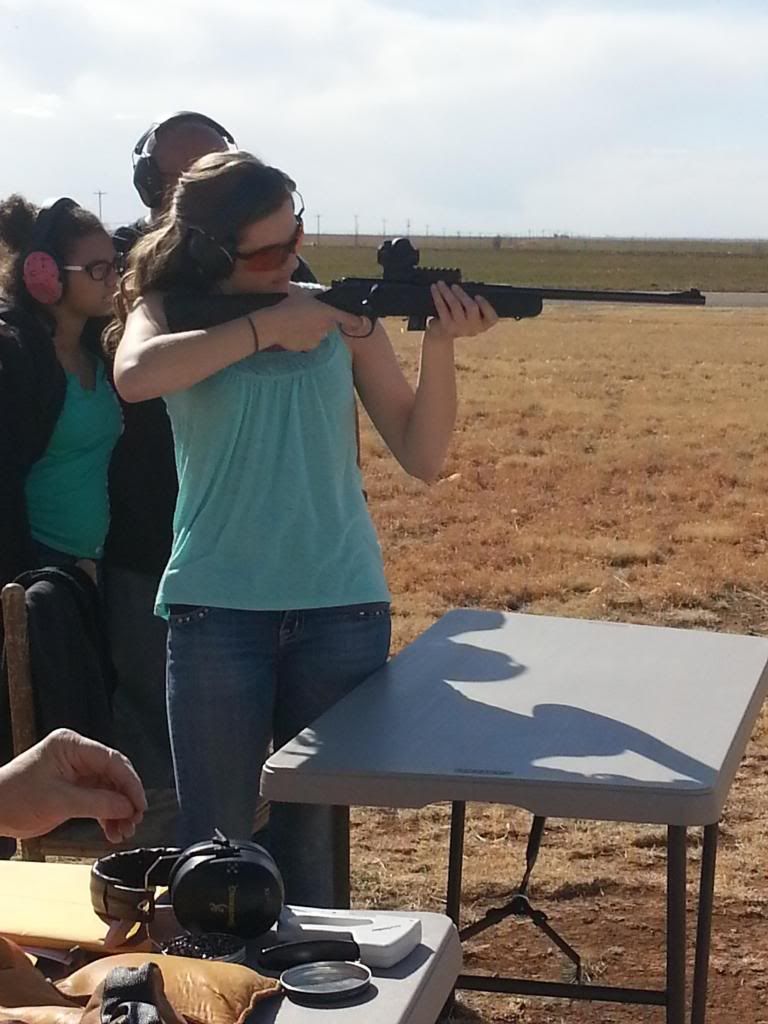 It was a good time for all. All it cost was half a tin of pellets and almost 2 bricks of Federal Bulk ammo.