Discussion Starter
•
#1
•
Hello, all, my name is Mark, I'm from Bellevue, Washington, and I recently acquired my third firearm, a 1978 (according to the serial number decoder) Marlin 336. It's actually my second Marlin (first one was a 795 I bought off a friend who was moving to Thailand), but I've wanted a 336 since I got to shoot my other friend's. I love it, but the stock sights leave much to be desired, so in the future, I intend on installing some nice peep sights.
I look forward to reading the technical articles, and hopefully learn more about both my gun, and the Marlin leverguns in general. Here's a picture of my 336, of which I've decided to get a cartridge holder for the stock, as well as eventually refinishing the furniture, and touching up (or redoing) the bluing on the top of the barrel.)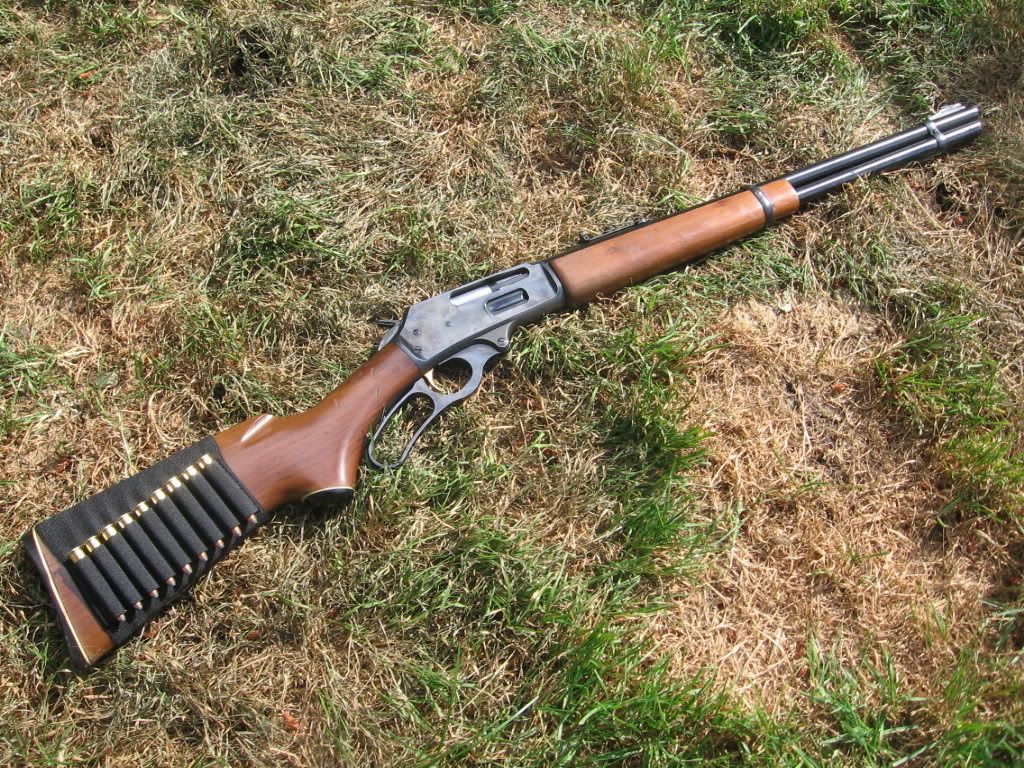 It's kind of a funny story, I went out looking for another, smaller pistol for carry purposes, but wound up at a pawn shop which had this on the shelf, and it was a good price, so I bought it. Though the pump action Remington .30-06 fascinated me, I liked this gun better.