Folks, I'm thinking of putting a Florida map together that would show general locations of members.
First things First
.............. I will only add a members location if the member PM's me and asks to be listed.
Secondly I will only indicate a members location on the map by general city Latitude & Longitude, no actual address.
Lastly, it will reflect the members user name, not real name.
That being said, feel free to PM me if you want to be added to the map. The map will be found on the Florida MarlinOwners Group thread.
BTW, I got this great idea from Mr fixit.
He has built one already for the Wisconsin members
.
A larger map is located
here in the Florida MarlinOwners Group; top thread at bottom of page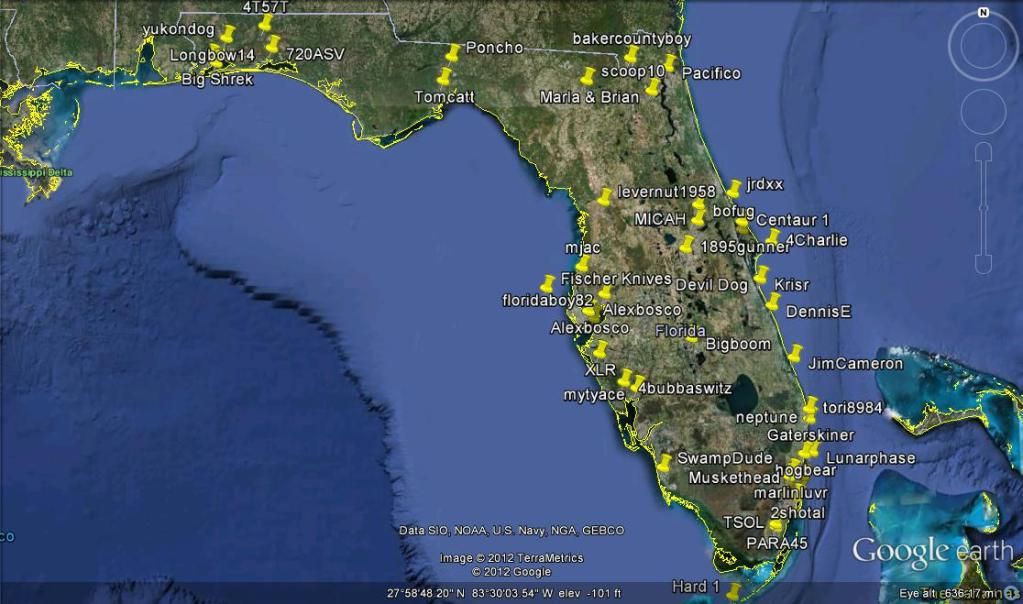 1895gunner