Discussion Starter
·
#1
·
My good friend Lloyd who has been teaching me reloading, gunsmithing and such, invited me up for the monthly blackpowder shoot at the gun range, Ive never really shot blackpowder before except for once when i was younger i fired a percussion hawken and thought it was a blast, well i sure put some rounds downrange today!
My friend brought his 50 cal thompson center and had a southern mountain rifle style rifle he built himself that was a .45 cal flintlock
it was also flintlock and I have to say i no longer feel intimidated by flintlocks, infact after shooting both i like the simplicity of the flintlock and the flash which i thought would be a big deal turned out to not bother me a bit and didnt really hinder my ability to shoot it, sadly it was a competition so i dont have my targets but at 25 yards i was getting them withing about 3" of each other around the bullseye, at 50 i didnt measure but it was mostly on the black, granted it was my first time and i was having a hard time steadying it in the wind i had a heck of a blast (no pun intended) and i think i enjoy this type of shooting over most of what ive done. Just the total involvement in the whole thing, loading patch and ball, everything is just very fun.
anyways i took a few pictures but less than i wanted, thought i'd share anyway
this is the gun i was shooting, .45 cal flintlock my buddy made from seperate parts, carved the stock and the various implements for shooting
Llyod priming the pan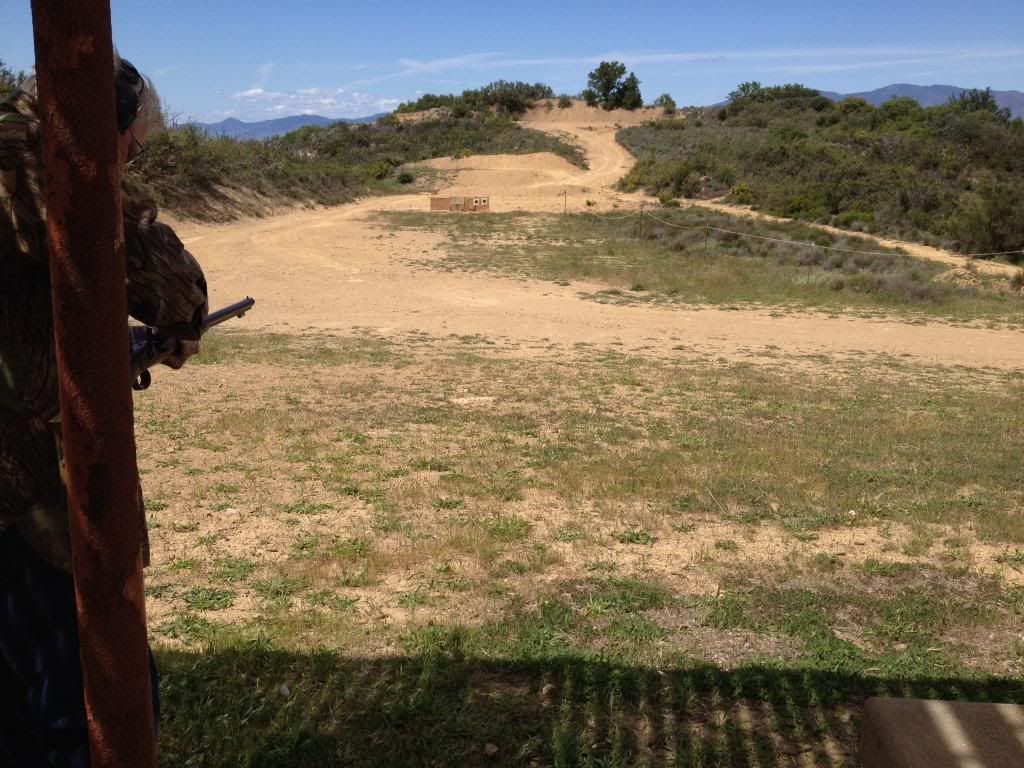 getting ready to shoot
cont.