Discussion Starter
•
#1
•
Went to the outdoor range with my new 1895GS:
Optics - 66 yo eyes, Pearle Vision no line tri-focals
Sights - factory buckhorns
Position - seated, elbows on bench
Load - Remington factory 405 grain SP
First target ( 25 Yds )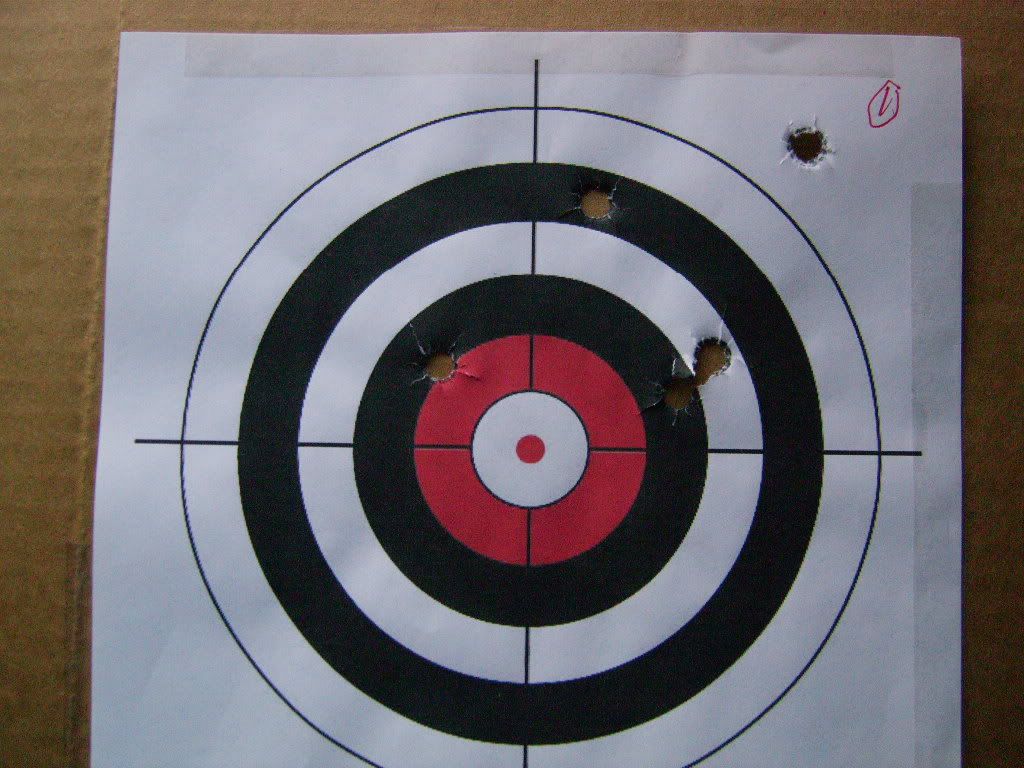 Fourth target ( 25 Yds )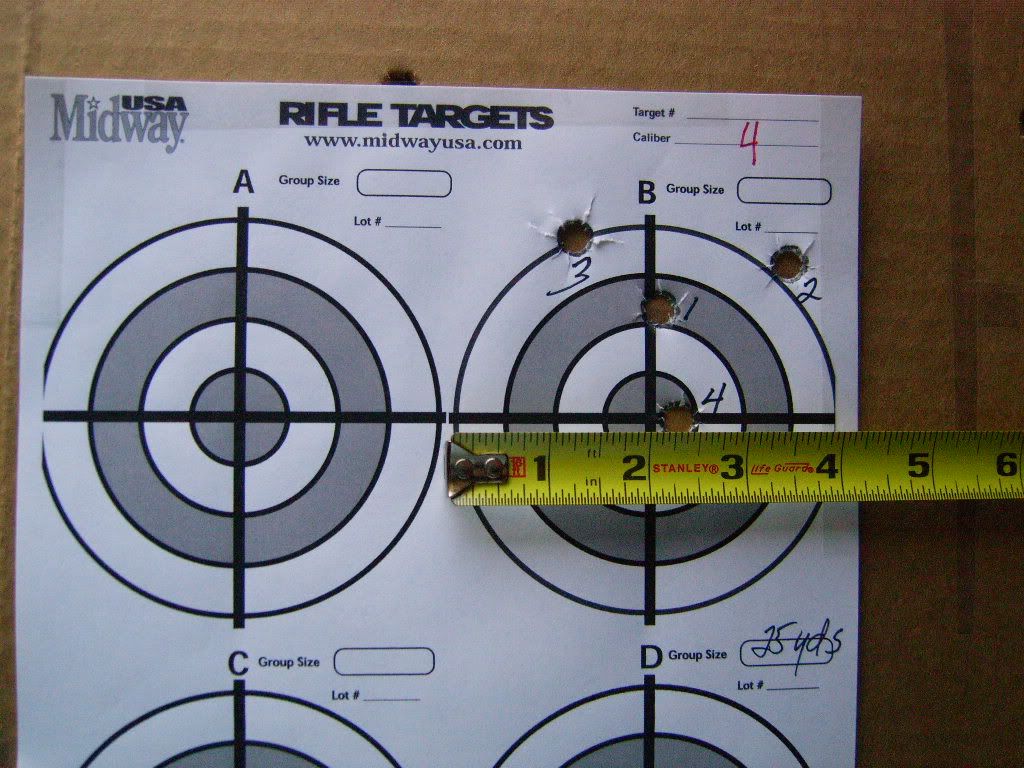 Shot 19 rounds, gun functioned well and I was greatly pleased with this purchase. The recoil was no problem, but I've never had any problems with any guns in that department.
The front sight covered the entire circle in that last target.