The new addition to the "Arsenal" went to the range today. About 100 rounds depleted from the initial purchase "stash". It is really a good feeling knowing I can go out and shoot 500 or even a 1000 rounds in a day ( ain't about to do that - my right cocking arm is in a little discomfort 5 hours after the shooting day was over ) and be able to go on line or drive to town and replace them with no trouble and not a lot of expense.

A friend dropped by and I showed him the new Benji. He wanted to see how it shot. We went out to the plinkers and commenced popping off pellets. He was impressed and I am more impressed after todays shooting. We started at about 35 feet. We had no trouble banging away at the 8" and 4" steel plates on the target. He was grinning from ear to ear after about his 4th shot. He couldn't believe the sound of the power of the pellet hitting the target. We moved back 3 times about 15-20 feet at a time. At about 40 yards free standing we were hitting 4 of 5 shots. Still haven't sighted the scope so I really don't know how accurate it is. All of the shooting is being done free standing and with 9 pounds of rifle and a little breeze, hitting the side of a barn I would consider being a pretty good shot for me.

We moved on to shooting the Marlin XT Youth .22LR. He had caught a glimpse of it when we were getting the Benji out and wanted to take few shots with it. He made the comment it was really funny how he got the same sense of shooting with the

Benji

as he did with the

.22LR

.

He is going to go and drag his old pellet gun out. He doesn't even remeber what kind it is. He is definitely considering replacing it very soon.

A few minutes later took the 2 grand daughters out for their first go round with the new gun. I was mildly surprised they could handle the "beast" as well as they did. Started out ringing the "gong" at 30 feet and did well as we progressed back to around 50. They had a great time. Lots of big smiles and excitement every time the target went "ping" as the pellet reached it's mark.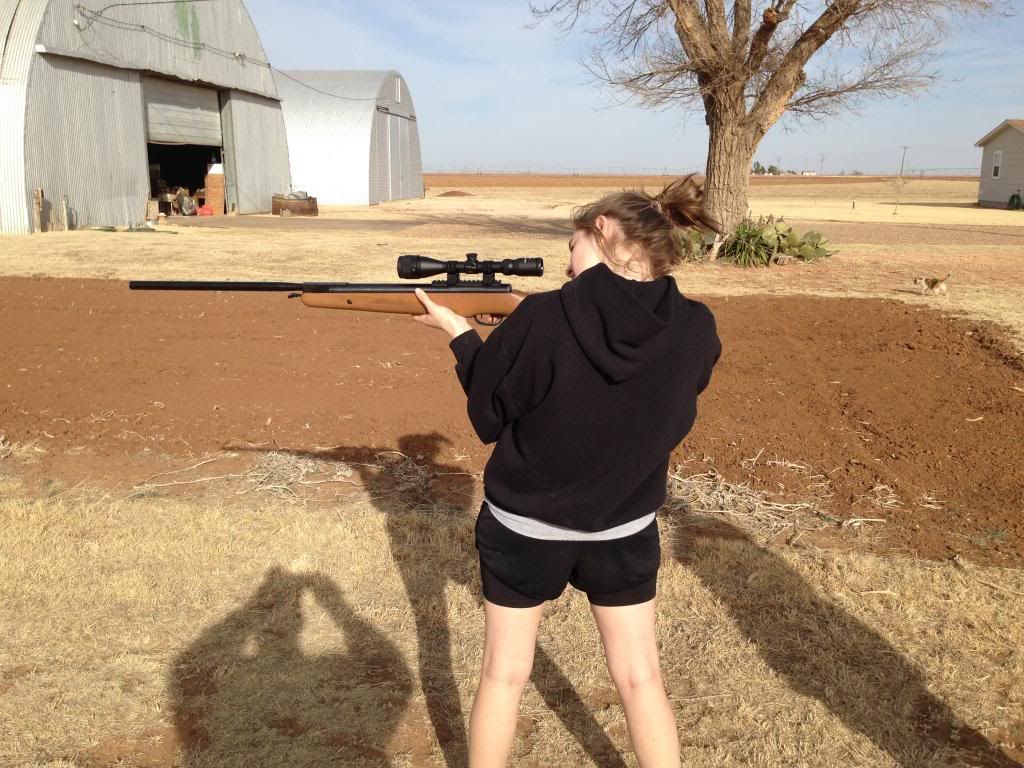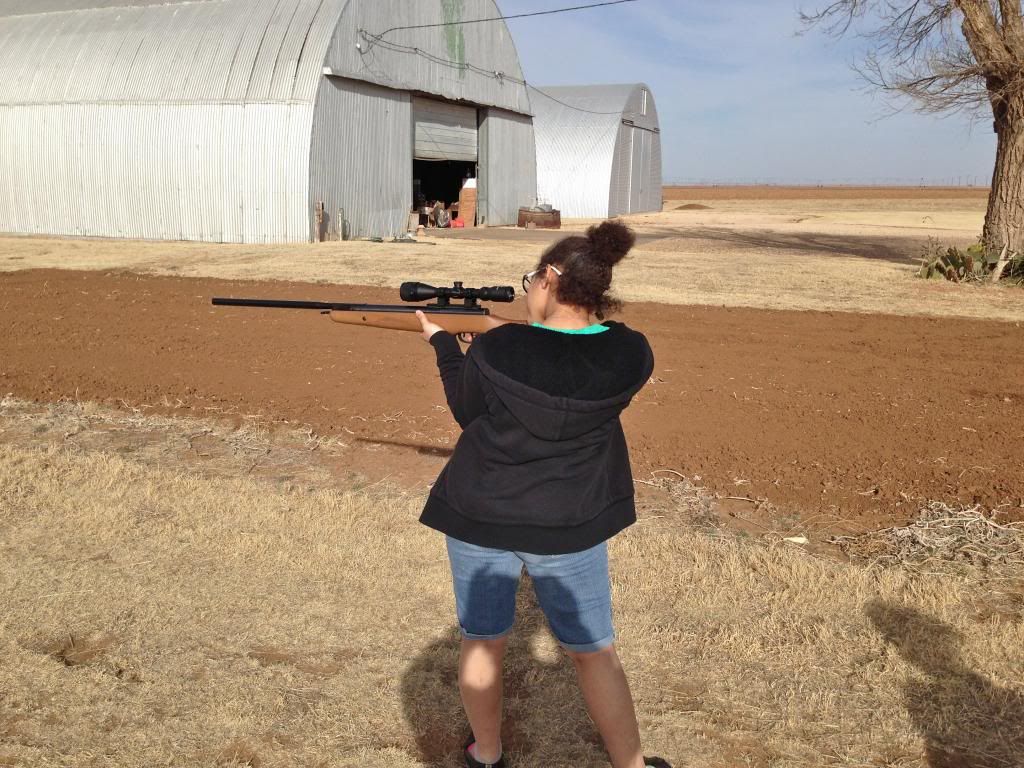 There are already firm plans for tomorrow afternoon. Going to get the bench table and rest out and get the sighting targets set up. They can't wait.

So the purchase looks better and better all the time. The only expense I did not foresee is the muscle liniment I am going to need until I get in shape enough to cock this little begger time after time ...