I have had this little Model 510 in the gun closet now going on about 6 months. I have avoided touching this thing like it is carrying some kind of plague. Why have such an aversion to working on a little single shot .22 bolt action. It belongs to family.

Don't get me wrong here. Don't mind doing the work for family. Doing the work for the family rate ... $0.00. Don't mind going the extra mile to do some little extras. I just really dislike doing stuff and never knowing how it is really accepted - 'cause all the feedback your gonna get is the - "it's great and that's exactly what I wanted and couldn't be any better and on an on with the platitudes" and you are left with an endless outcome of never really knowing. I really hate that.

I am on hold on the Stevens 311 and the Stevens 77D projects. To complete these 2 projects I need to paint the Aluminum Trigger Guards. I tried a new paint, on recommendation from a couple of guys on forums, on the Aluminum Trigger Guard on the Savage Model 342 Hornet. A paint used to paint outdoor grills. Was touted as just the "dinktum". Well it wasn't. My go to paint for Aluminum has always been Dura Coat. But the darn stuff is expensive in the rattle can form I have used. Works great but there is a lot of waste if you don't have 3 or 4 guns to paint. Once the Dura Coat rattle can is prepped to use - you have to use the entire can or as much of it as you are going to use in about 4 hours then the can becomes clogged and useless and the mixed paint starts to cure and harden.

So I am waiting. Embarking on a new path here. Have toyed back and forth with airbrush painting. Using an air brush allows me to buy the Dura Coat paint and it's Activating Agent in Small 4 oz. bottles. I can use as little or as much as I need without wasting a lot of paint and money.

I have a new airbush kit and small air compressor on the way. Should be here today or Saturday. We will see how this goes.

All of that to say the 3 or 4 day delay provided the opportunity for the Model 510 Project. Gun belongs to my brother in law. The gun belonged to his paternal grandfather. So it is a stem to stern refurb. Furniture and metal.

A few before pics:





Had an Uncle's name - address - and phone number on the stock with Marks a Lot. I did a little retouching and removed a lot of it for this pic.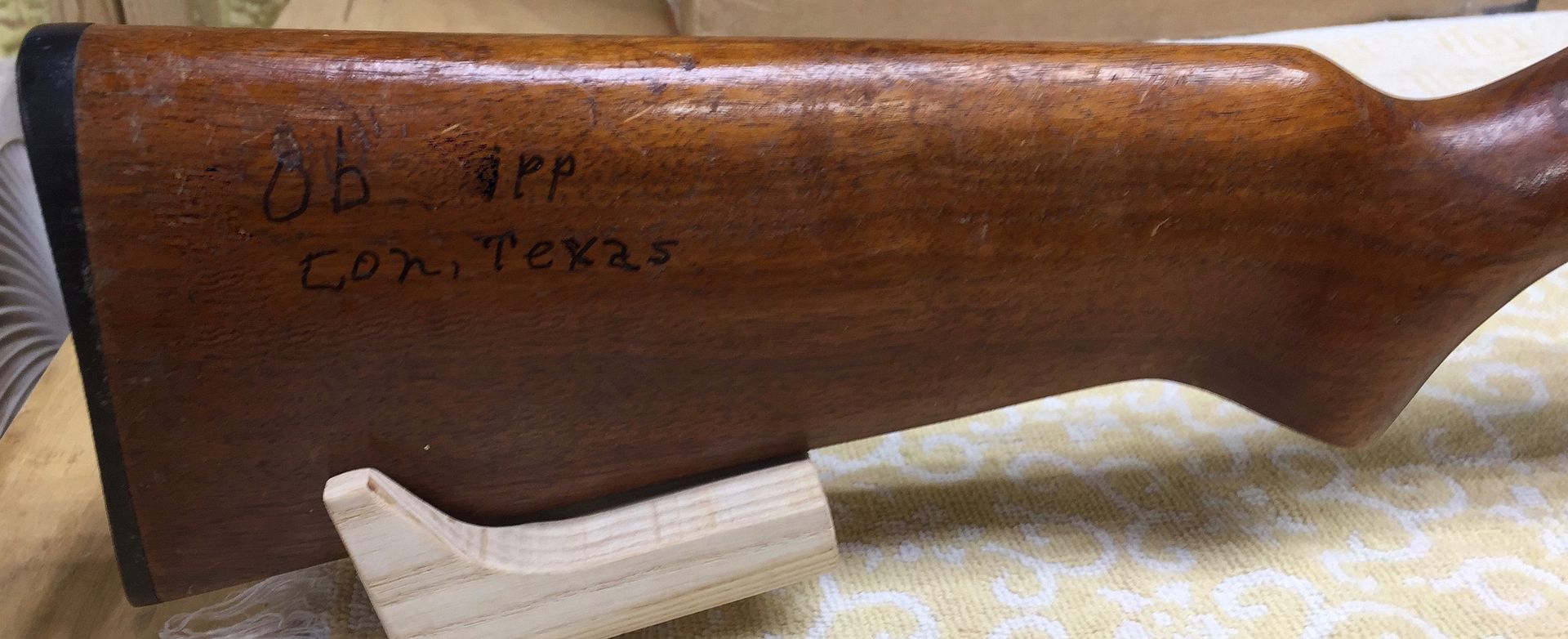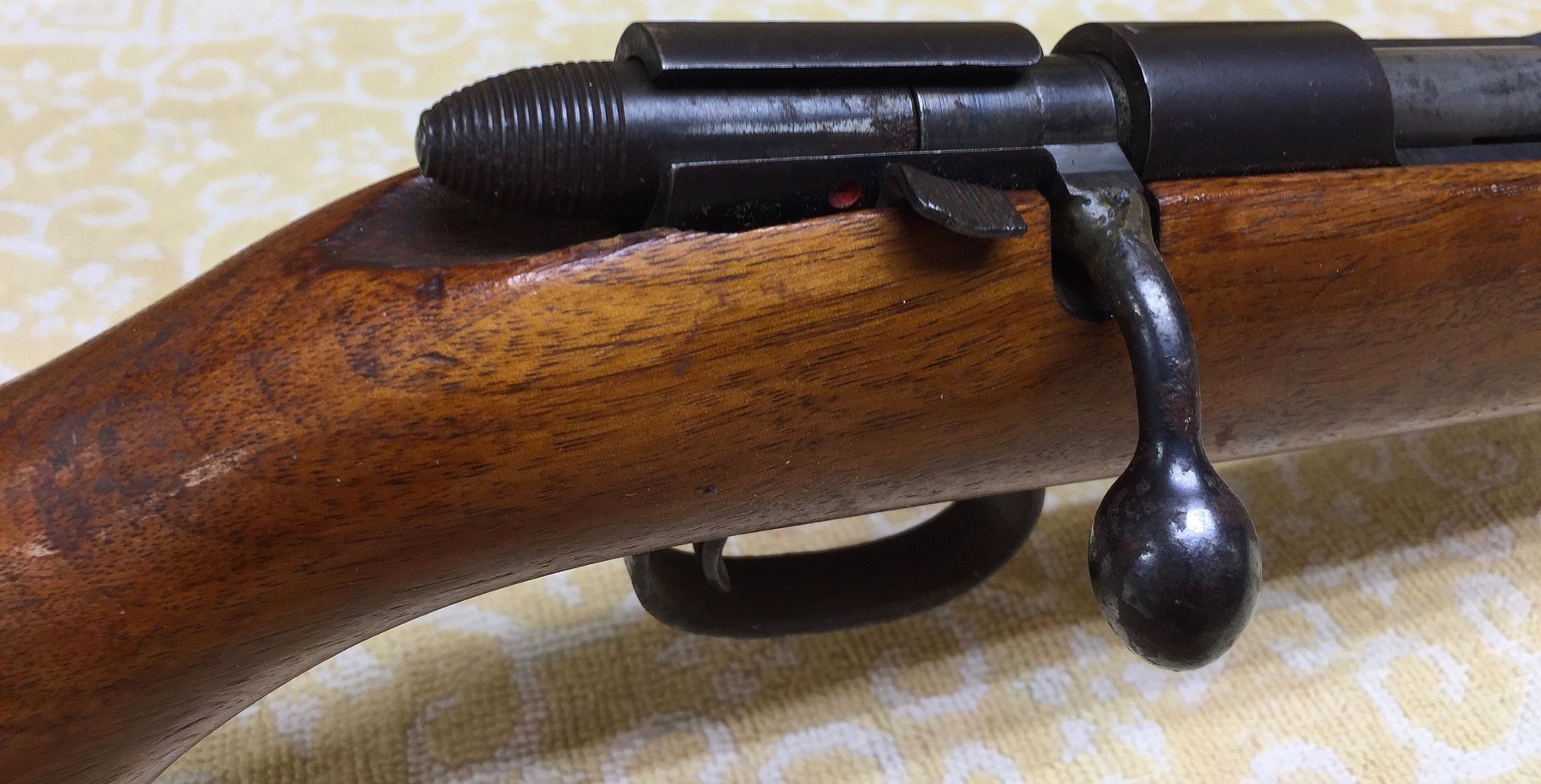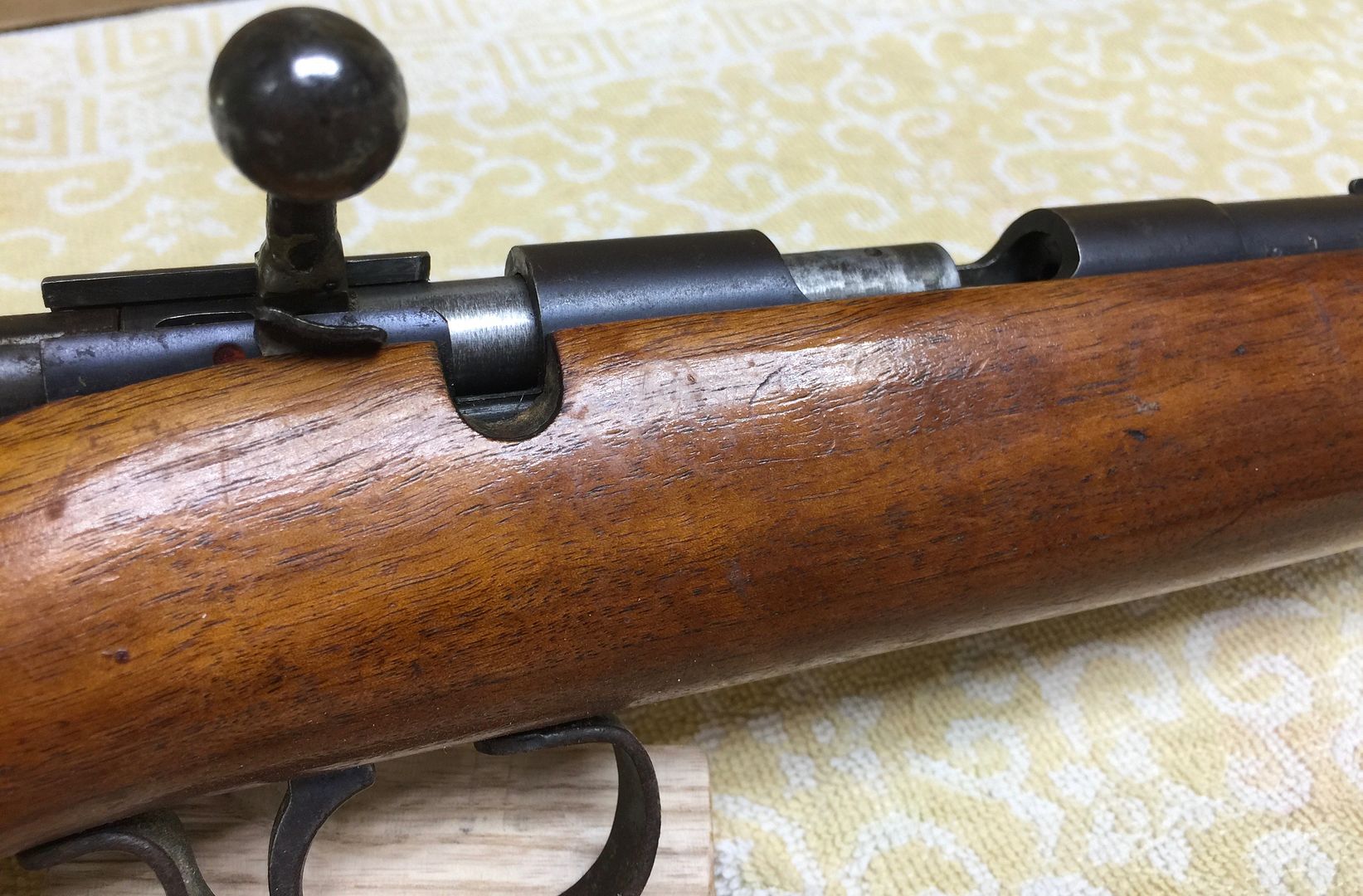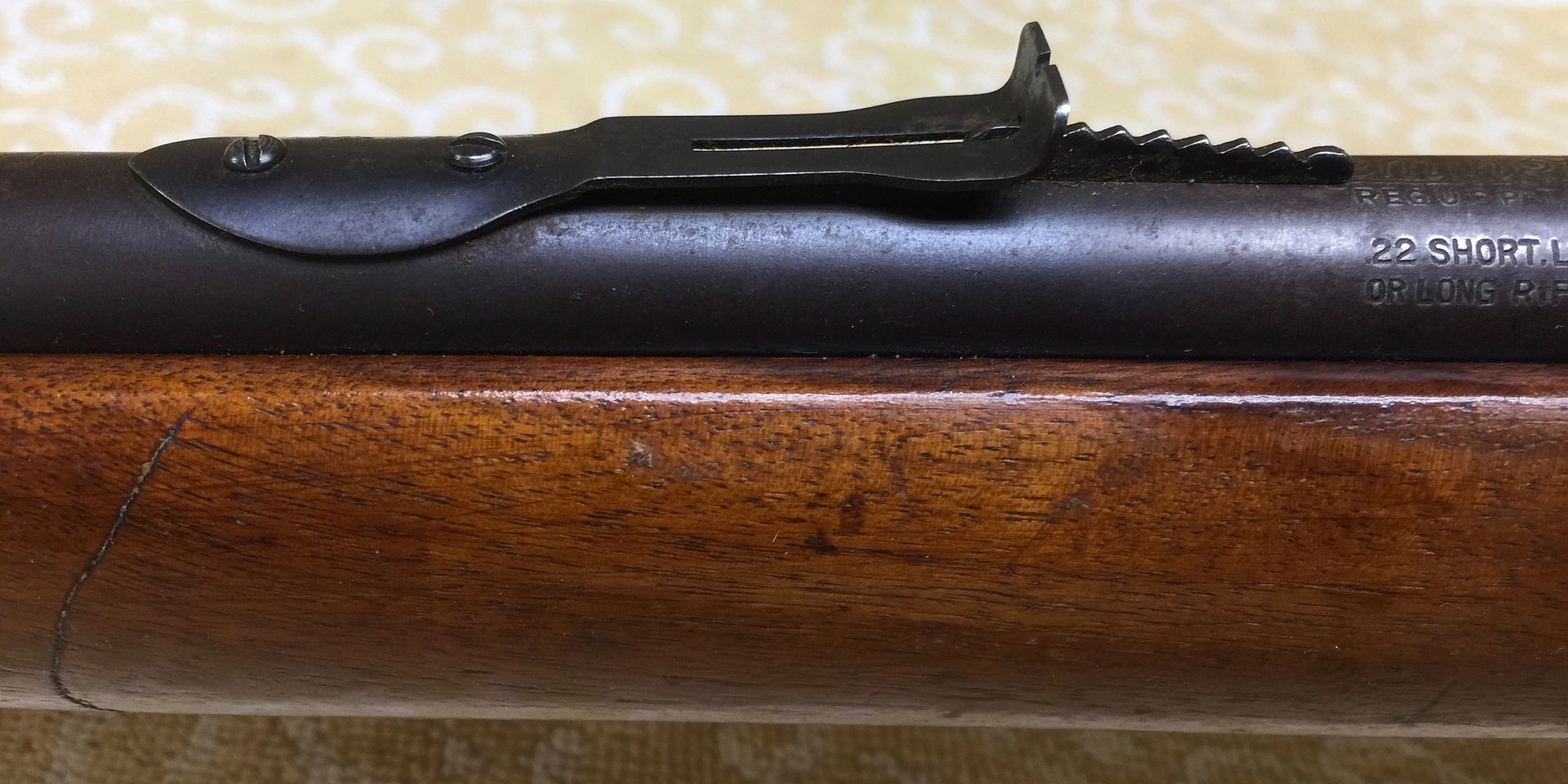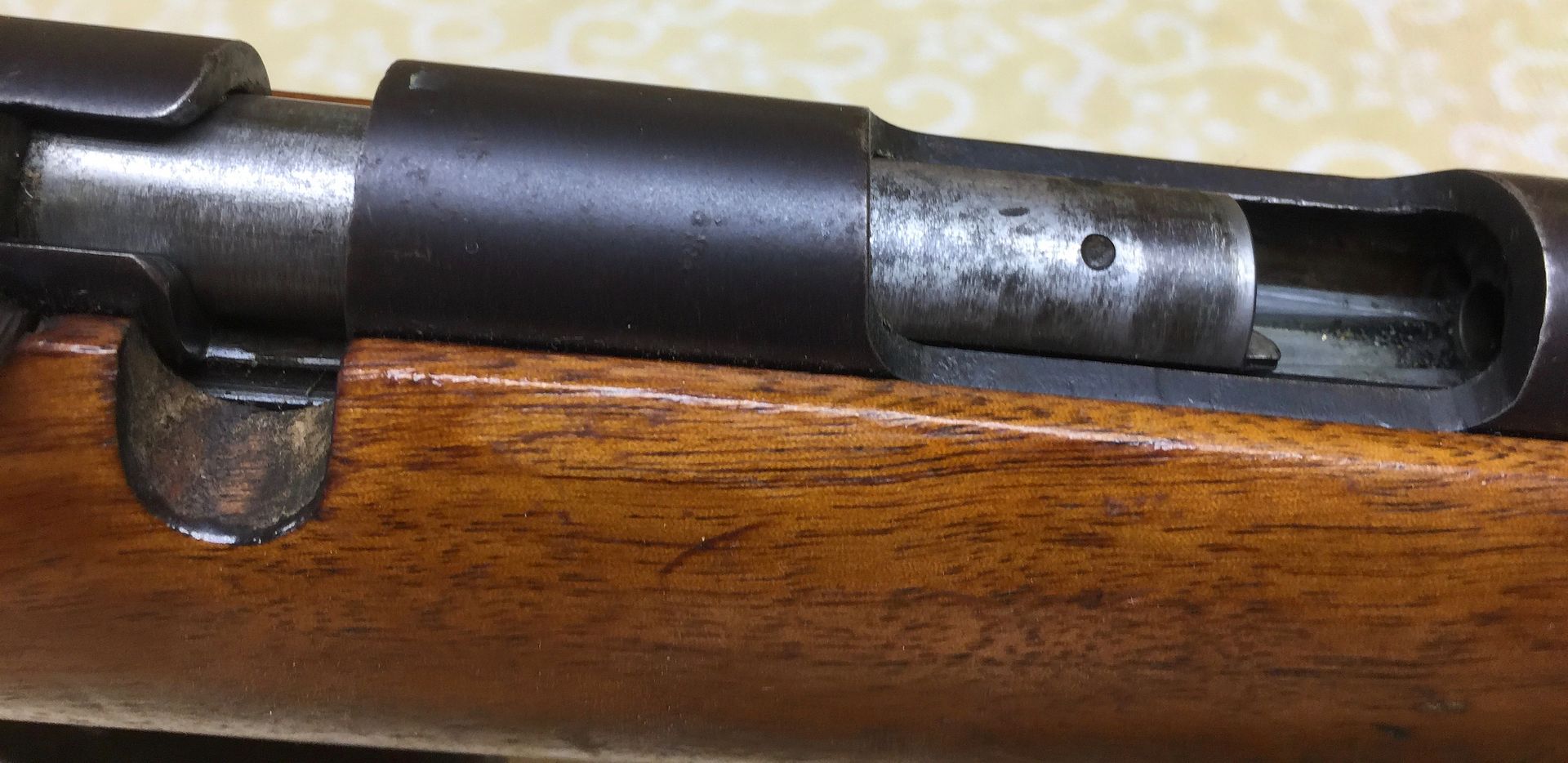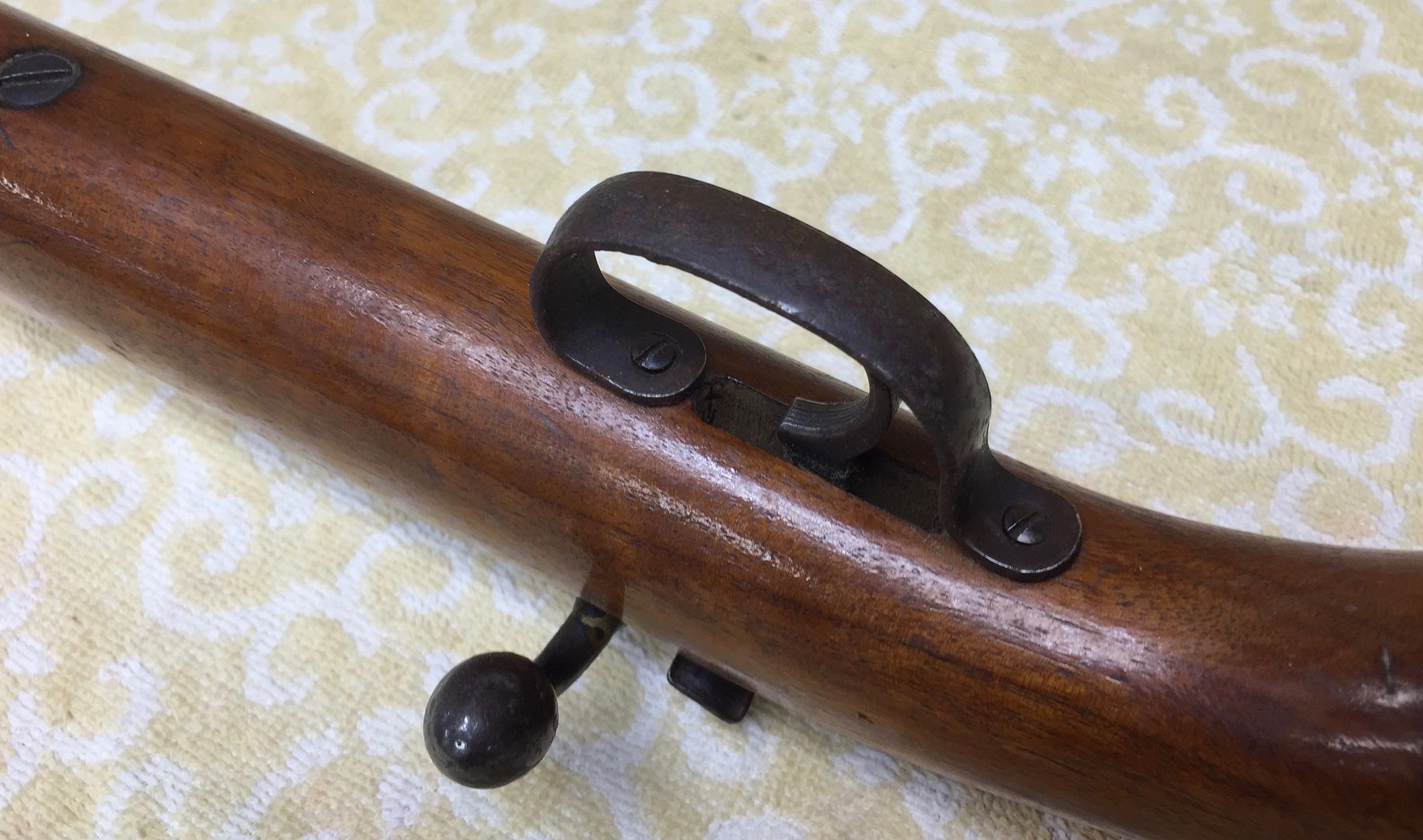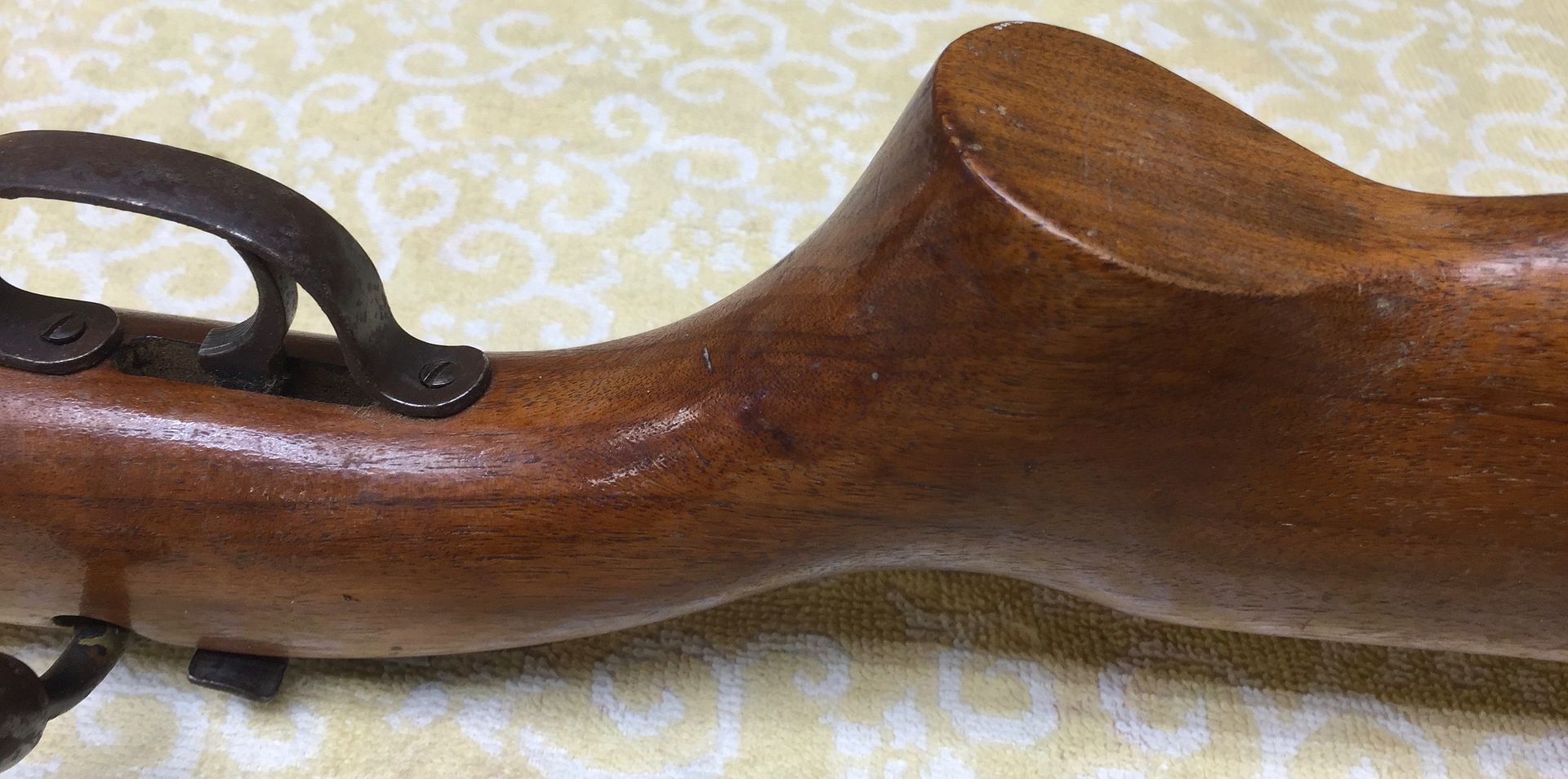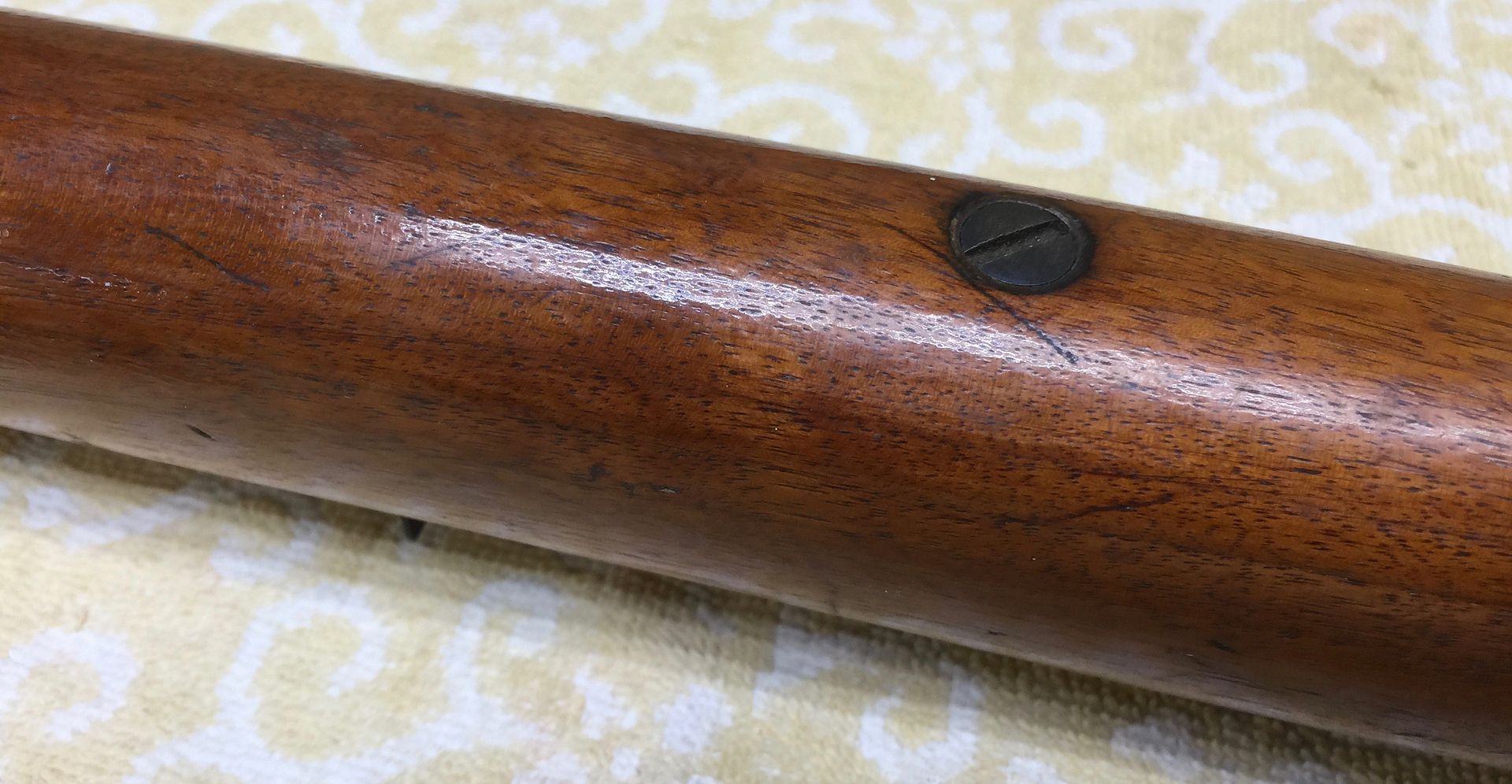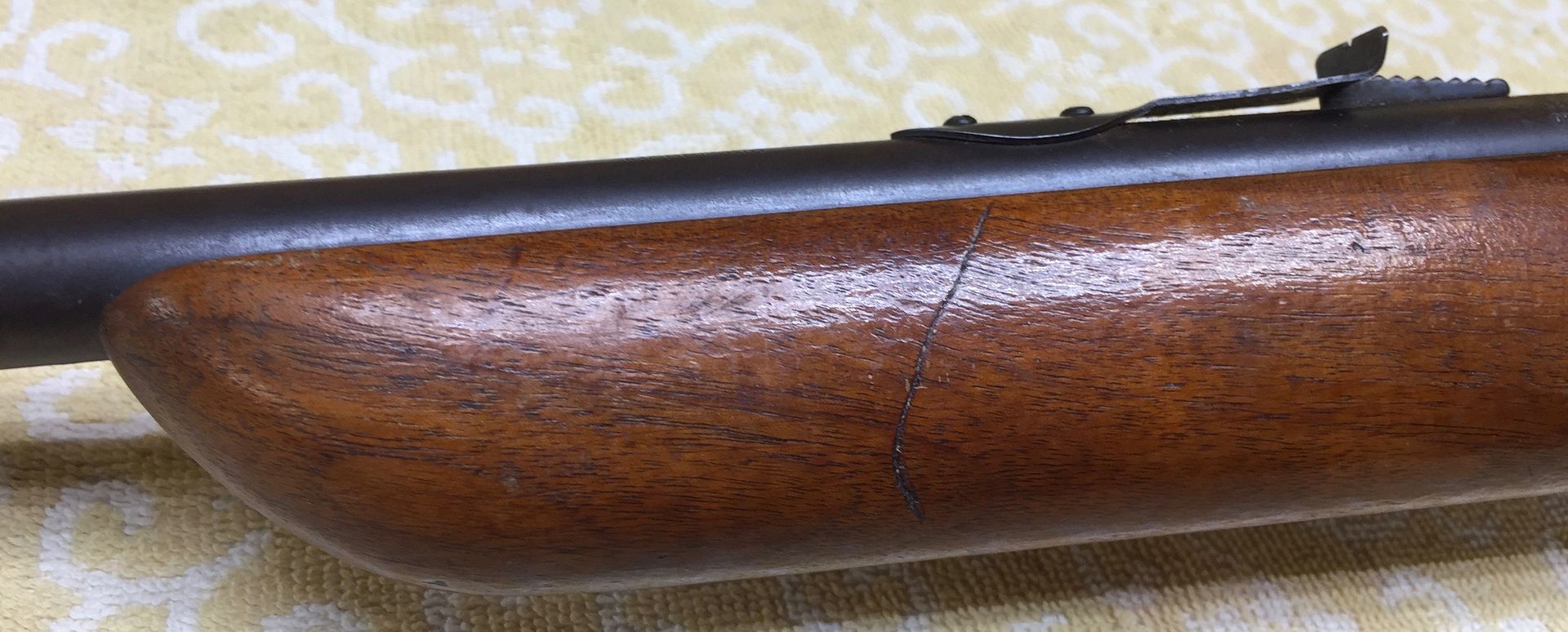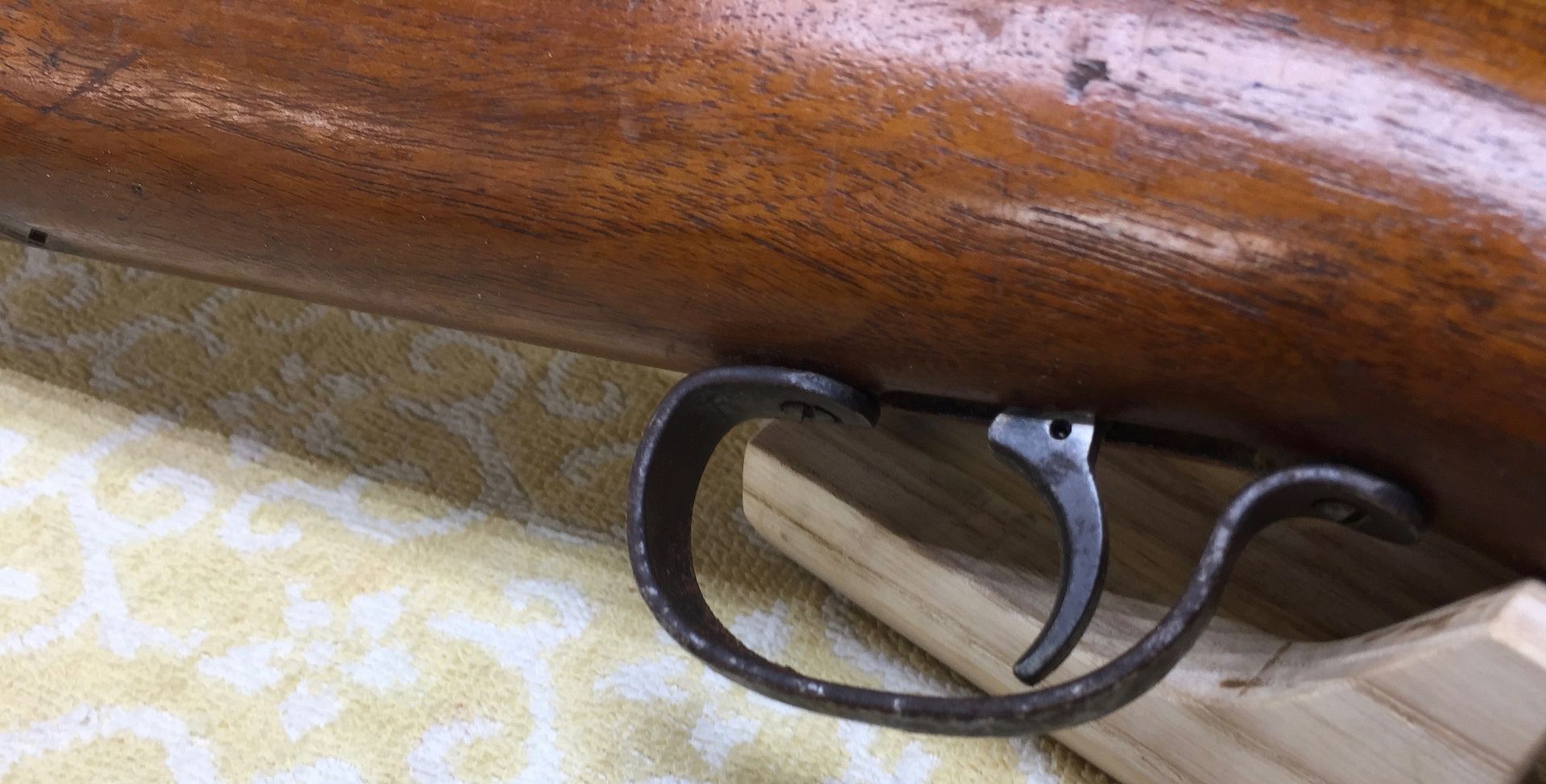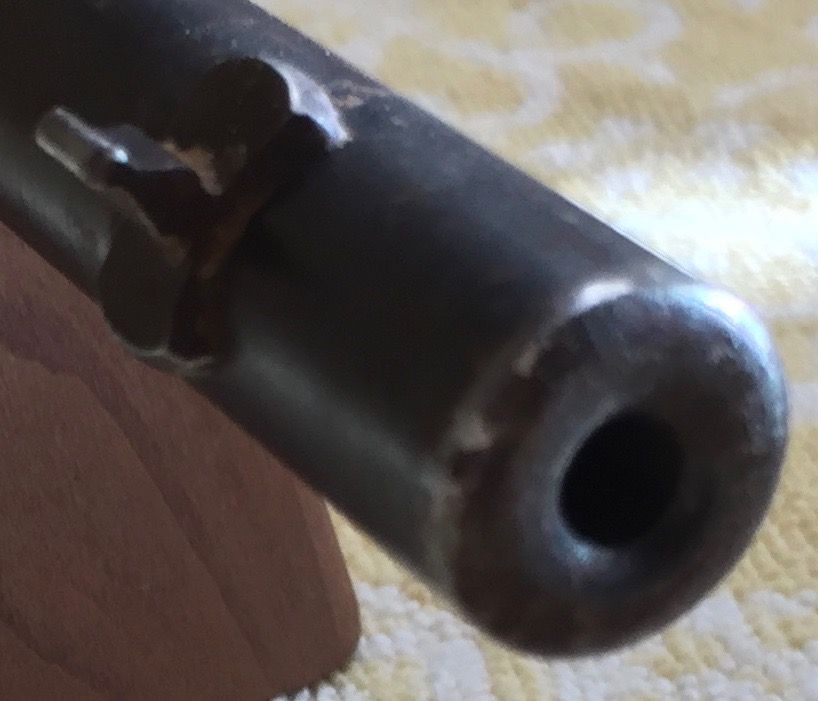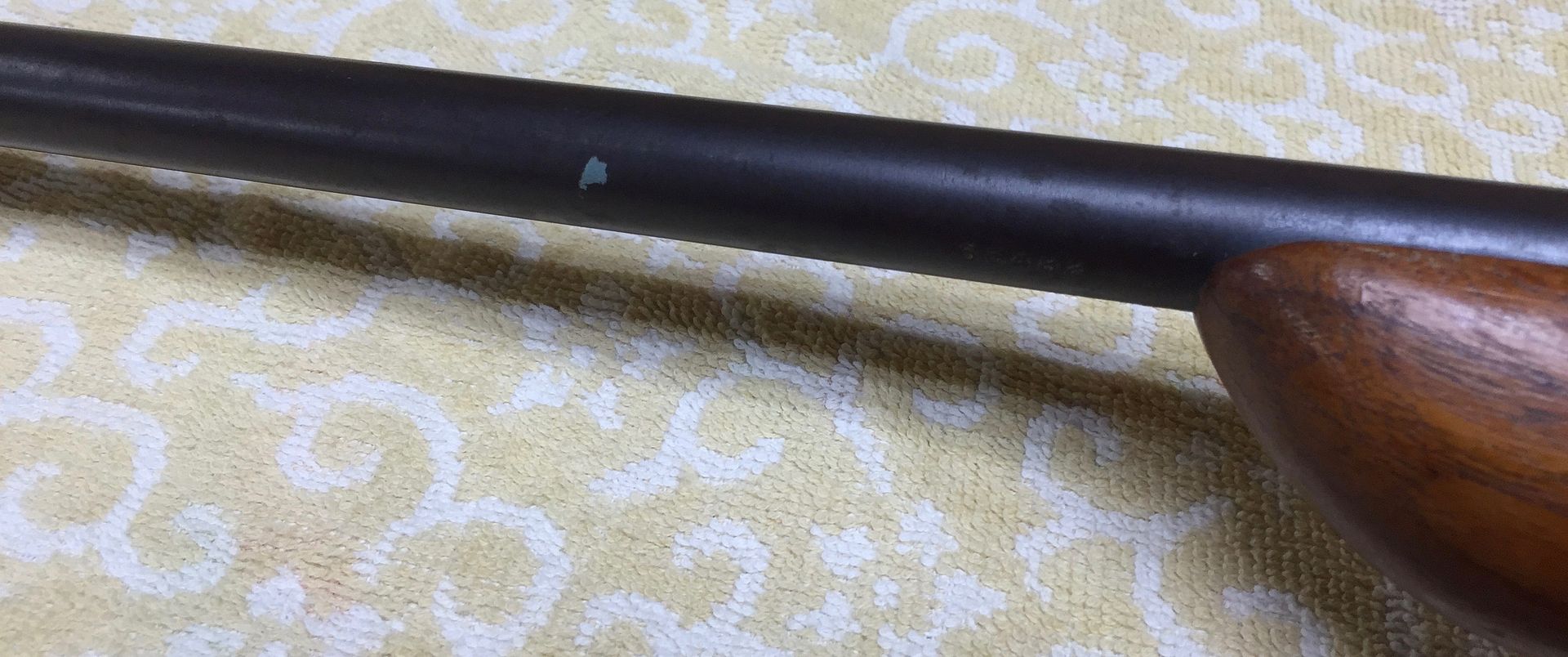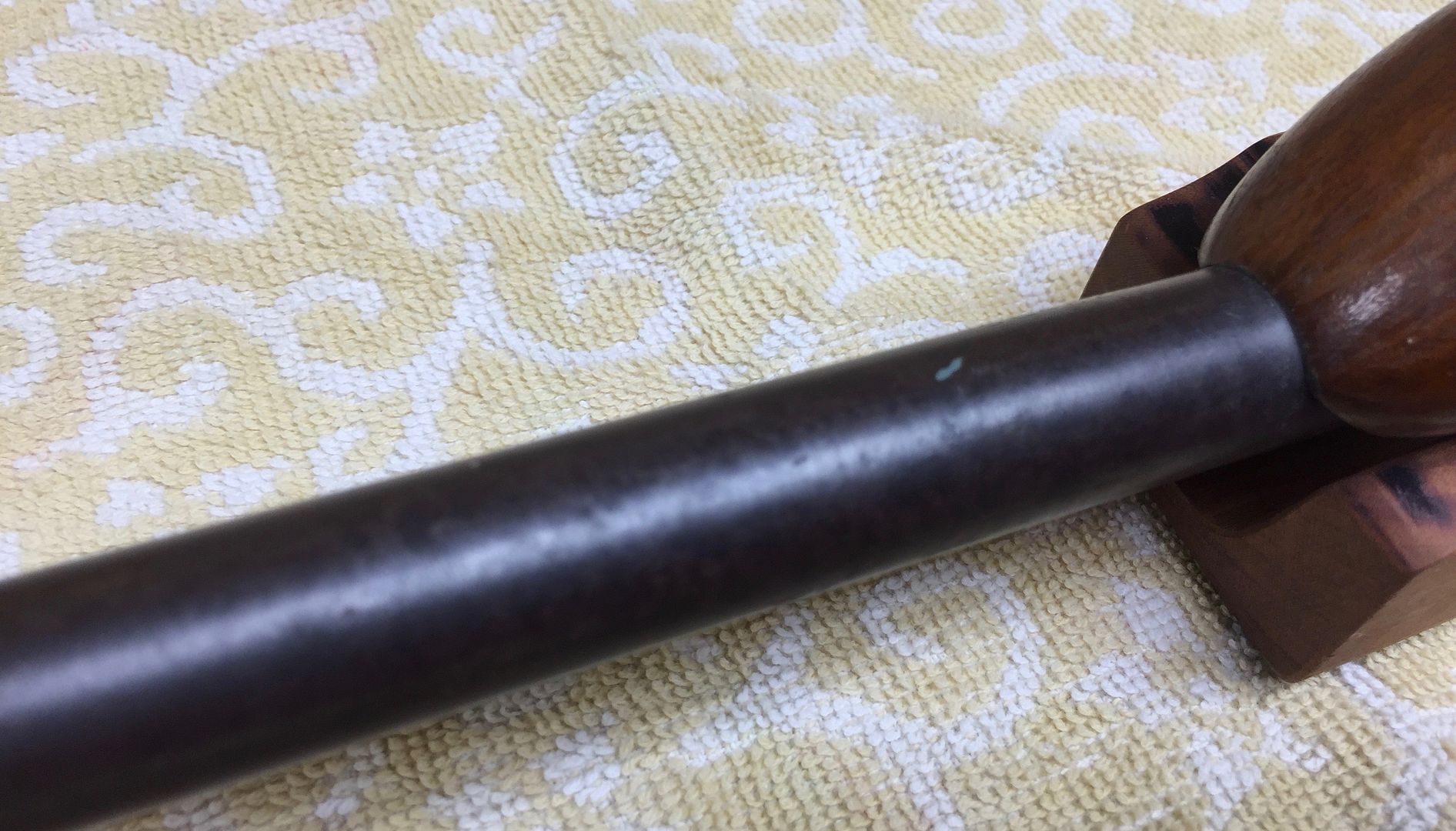 Have started work on the furniture and the metal ... more pics when the work gets a little farther along.