Discussion Starter
•
#1
•
I hope this info will be of use to some of you. I love learning new skills and shairing found knowledge. I undertook what to me was a scary task on one of my favorite rifles and wanted to show the process. I hope others find this helpful!
That being said here's your typical disclaimer: I AM NOT A GUNSMITH! If you choose to use any of this information on your own you do so at your own risk, to yourself and your firearm.Always wear proper PPE, gloves and safety glasses are a must. Crappy that I feel the need to say that :-/
So, I'm far from a gunsmith and this is the first real 'gunsmithy' type thing I have done other than shortening a barrel on a shotgun, and a bunch of 'bolt on' type mods.
I'm in the middle of building my 1895GS guide gun into a more ideal configuration for my wants. Part of this involved installing a magazine tube from an 1895SBL, which from he factory offered an increased capacity of 2 more rounds. 4+1 and 6+1 is a pretty big difference! In order to do this the mag tube stud had to be moved forward, this stud was mounted in a dovetail cut under the barrel. I did a lot of research and got a lot of guidance from a retired gunsmith on a local Nevada firearms forum I am on.
The tools I used were as follows:
-center punch to mark the location of the hole.
-Dovetail cutting jig from Dixie gunworks.
-standard ******* mill file I used a Nicholson file.
-double extra (XX) slim taper tringale ******* file - 6" length also Nicholson.
-chalk, plain old white chalk
-bench vise with a set of vise jaws to clamp the barrel.
-small level.
-hammer and drift punch to set the stud.
I purchased all of the above and a $3 section of black pipe close to the diameter of the barrel to make some test cuts in. I'm glad I did because this showed me a number of things I would not have anticipated. SpecificLLY that the jig is under sized. I had to move and re square the jig both forward and rearward to get the desired width of the dovetail.
The jig is also mega super raging hardened, to at least file hardness, so it acts as a 'stop' for your files and cannot be filed into. This means I did not need a safe side file. However you could make a safe side file easy enough. This also means that filing on the jig will dull your files. Just be careful of that.
Also the small triangular file I purchased showed up bent. It curved in several directions depending on how you viewed it. I ended up using this file just for the main cut then finished everything out with a different triangle file I had.
On the chalk. One of the tips that was given to me was to rub some chalk on the cutting side of the file before using. This keeps, or greatly reduced, the fine filings from sticking in the teeth of the file and kept everything cutting super smooth the whole time. Highly advised!
The below is copied from a post I made on another forum
I got it done using all the files I had on hand. Shame that the new one wouldnt work for the final cuts, but oh well. Sooooooo I leveled everything out like 400 times. I determined NOTHING on the rifle was square. The receiver, the flat on the bottom of the barrel, the first dovetail, the second dovetail, all were off from each other. I just went with the second existing dovetail, that was for the original mag tube, and leveled based on that.
Measured it out, traced the hole in the mag tube, used a punch to make a tiny dimple for reference and aligned the jig with that centered.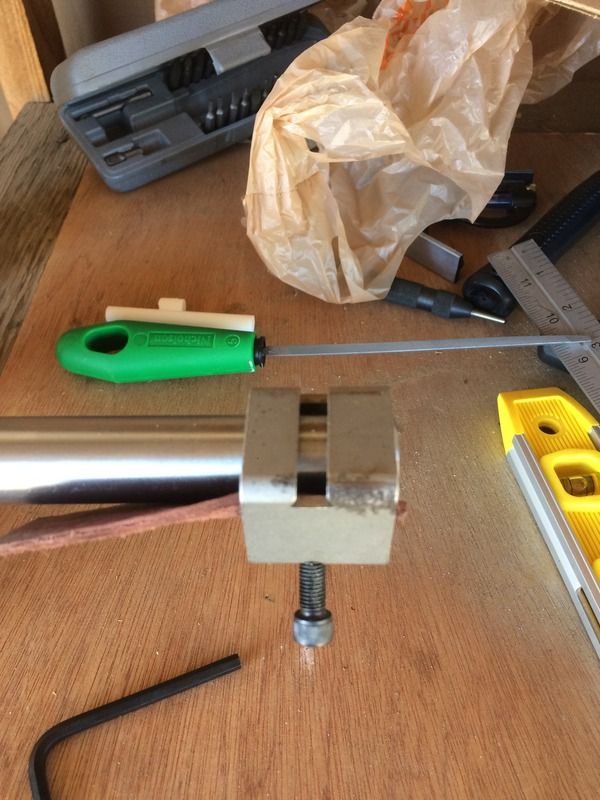 I started cutting. Amazing how easy it was when I had decent files. The crooked file helped me make the initial cut.
Initial cut sized to the jig: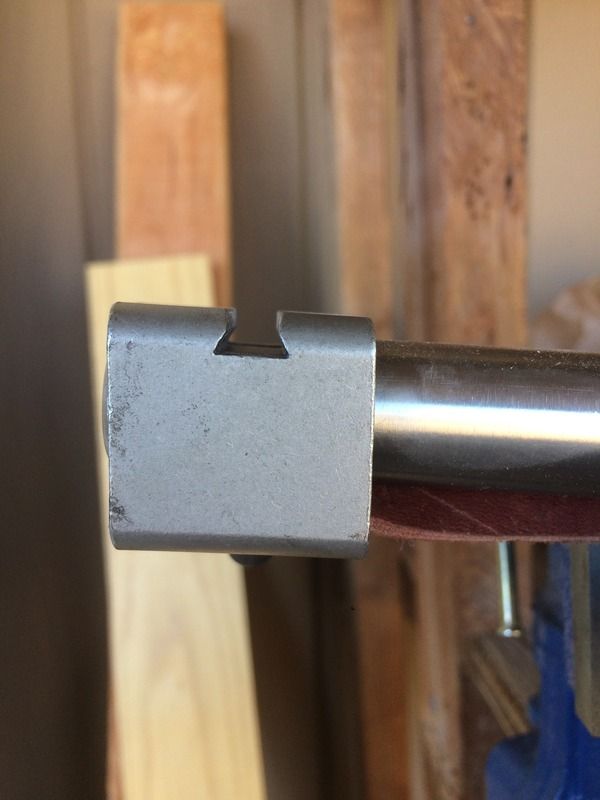 I then moved it slightly forward and rearward re-levelling like 600 more times....and got this:
Amazing how my cut looks infinitely better than the cuts from marlin: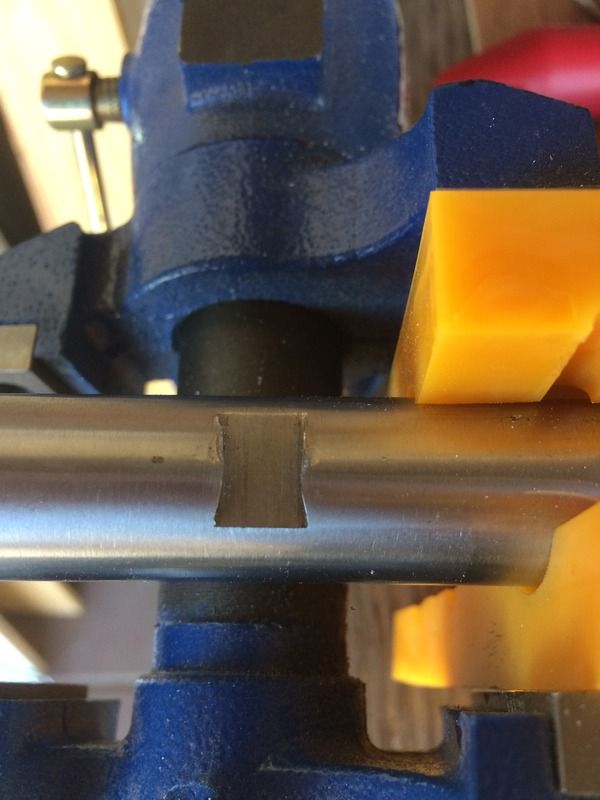 I kept making it sliiiiightly wider until I could get the stud to this point: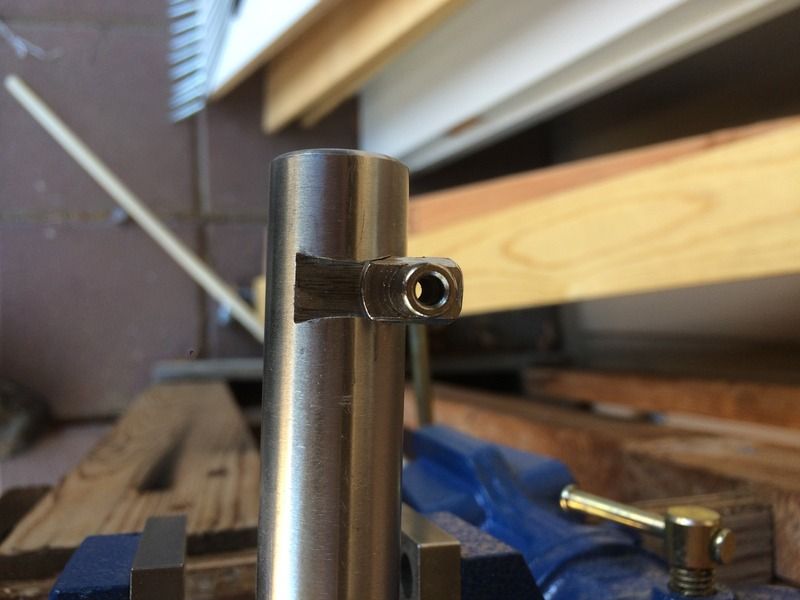 Then I turned my efforts to the stud itself and filed gently checking and checking until i could hand insert it to this point: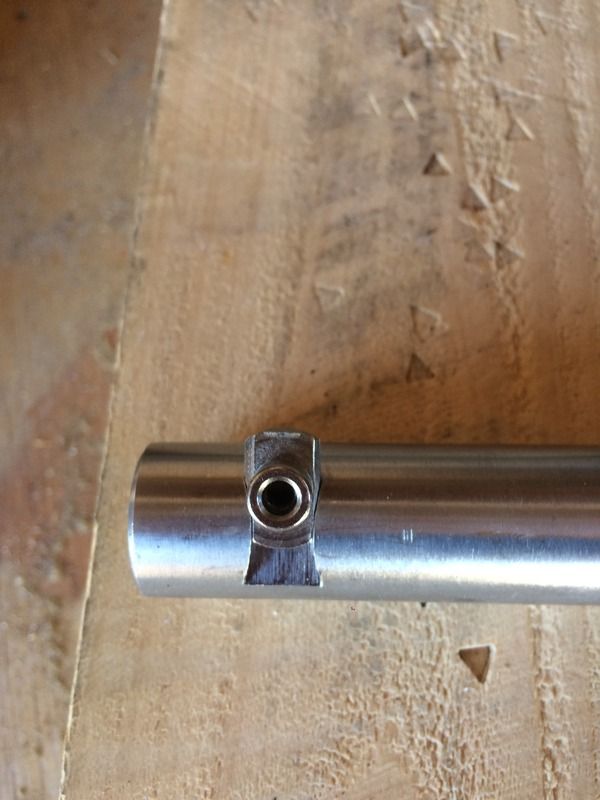 Then I drove it with a punch to the center of the barrel and done.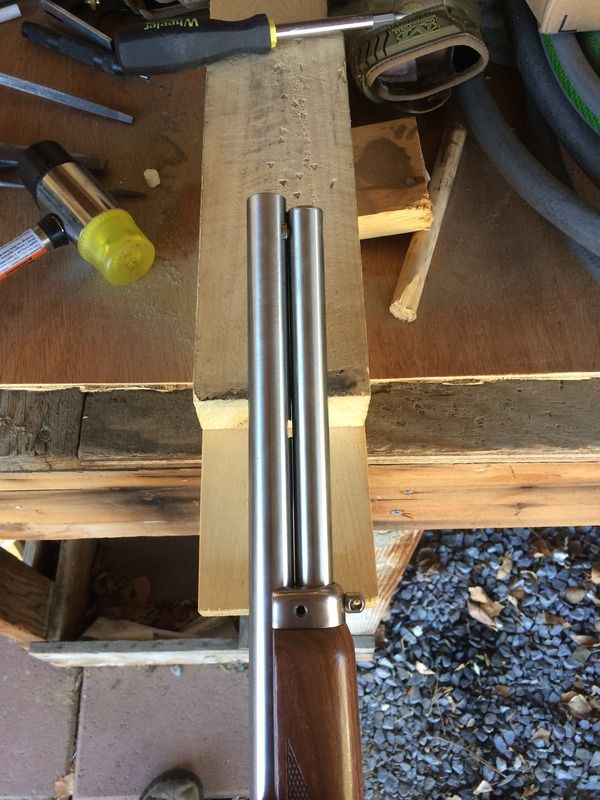 I looked at it from all angles and everything seems straight to me (this pic freaks me out even though the gun was completely disassembled AND i wasnt actually looking over the bore.... but thats a BIG bore!!!)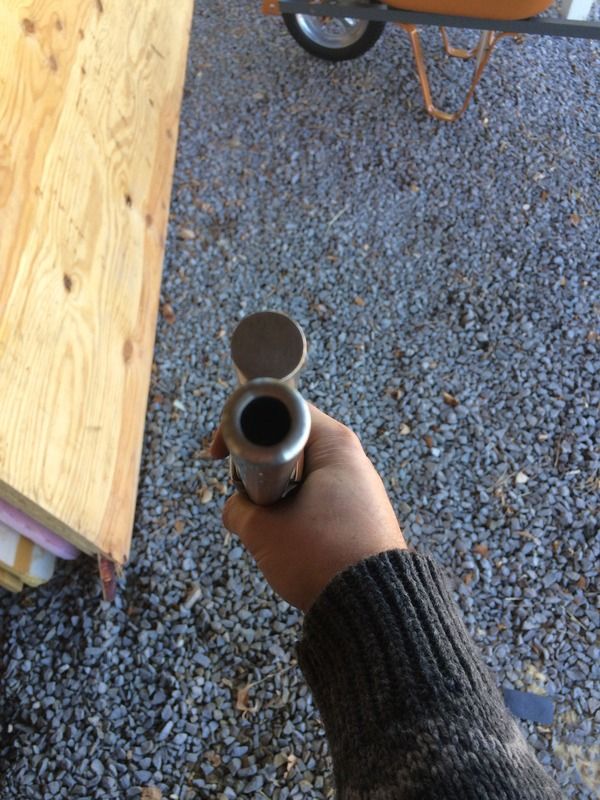 Reassembled, checked everything for function with some dummy rounds I have for reloading. Everything works, but that 6th round is TIGHT. I'm going to disassemble and see if its the spring being too scrunched up and long, or if the follower is bottoming out. Either one should be able to be shortened enough to give another 1/8th inch of play. It cycles reliably however, just that 6th round is tough to get in.
So, I present to you the 1895GSLM!!! 1895 Guide Stainless Long Mag!