Discussion Starter
·
#1
·
BUT..............It was a great day for shooting none the less!! ;D ;D
I've had better days but today was a good day as I tried out 40 reloads and around 18 Hornady 160 gr FTX factory stuff with Sa...weet Betty Lou today
. Put some Hornady 160 FTX down range first to see if she was still on it..she is 3" high at 100 yds, good for 200 yard zero. Took along the 783 popped off 30 rounds or so, then the Model 60 SS which I had gotten from a pawn shop a year or so ago, somehow the metal on the right side of the receiver was "dished in" some, this created problems with feeding as well as firing, the bolt had issues moving back and forth. After a few tear down and separation of the barrel and receiver I think I got her working pretty good now, about 25 rounds no problems yet! Here come the pics!
Firearm used: Marlin 336W 30-30, Bushnell 3-9x40 mil-dot scope, Two bag rest, shot at 100 yards, 2 5/8 lb. trigger.
Hornady 160 factory stuff: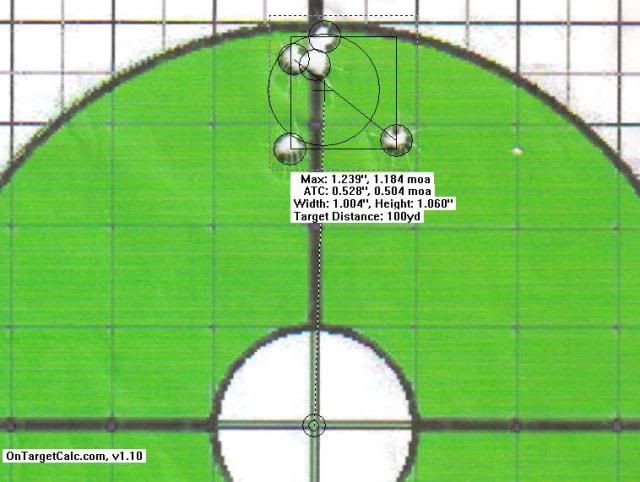 1st 5 rounds BL-C (2)
2nd 5 rounds BL-C (2)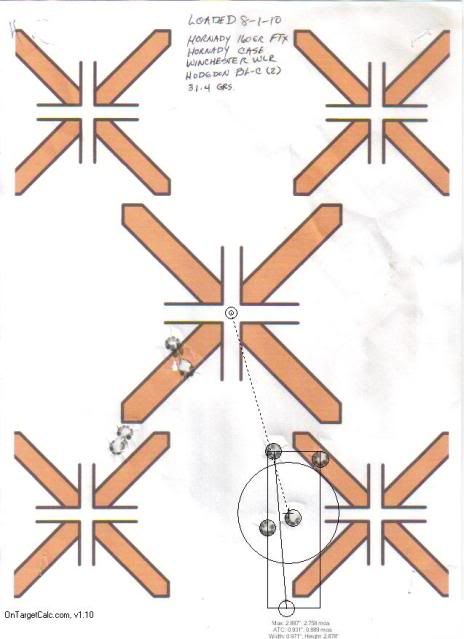 32.0 grs. Hodgdon LeverEvolution powder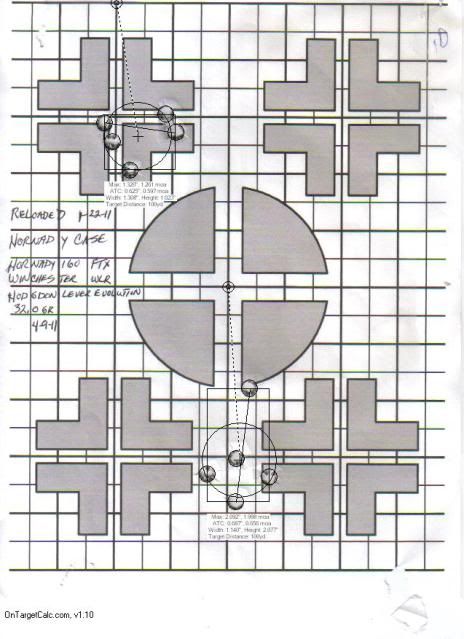 33.0 grs. Hodgdon LeverEvolution powder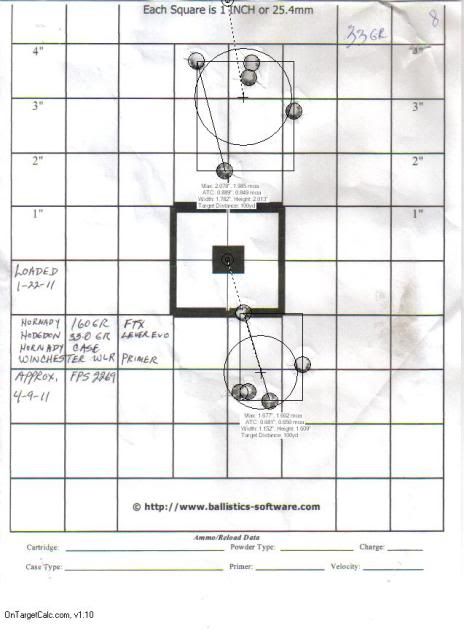 Reloader 15
There's one shot bottom of the page on the right...sighter shot!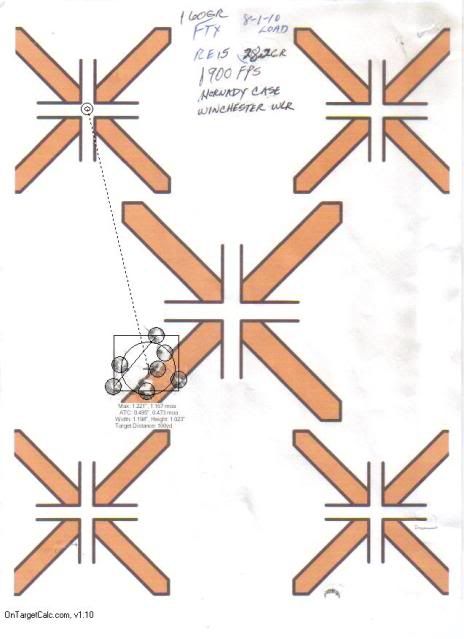 Well that's all for now, all info is on the targets, hold the Ctrl button down and scroll with your mouse to enlarge. Mr fixit