Discussion Starter
·
#1
·
I go to Chicago a couple times a year to visit relatives, usually stopping in Pontiac, Illinois for gas on the way there and back. I've
seen a sign advertising a War Museum several times, and once took a quick look around for it, but didn't find it. But this past week
my son was with me, and when I asked him if we should try to find it, he quickly said yes. Both of us are WWII buffs, especially
regarding the aircraft used on all sides, and a few miles later we found the museum in the center of town. Actually, it's several
museums......one for Route 66, a Mural and Sign Art museum, a "Yost House" and Art Museum, and the subject of our search, the
Livingston County War Museum.
All are housed in the same few blocks, some in the same building. We checked out the Route 66
Museum on the ground floor, then took the elevator to the 3rd level.
The War Museum was impressive, right from the start. Not huge, not grand, but still impressive. The museum is dedicated to all wars
with U.S. involvement of the last 100 years, starting with WWI, on through WWII, Korea, Vietnam, The Gulf Wars, and Afghanistan.
All branches of the Armed Forces are well-represented, and the amount of memorabilia and war-related gear is pretty astounding.
The bulk of the material concerns WWII, since it was an undertaking on a scale not seen before, nor since.
Not long after we arrived, we were met by Bill, a veteran of four years in the Pacific Theater, and while he was a modest fellow, we
coaxed a few stories out of him. He didn't want to talk about the medals he'd been awarded, but with a little prodding we got the
basics, and it was all fascinating. He answered all our questions, offered bits of information here and there, and never pulled us in
any direction, just let us wander and gape and take dozens of pictures. A little later we were joined by Jack, the Museum's President,
and the two of them were as gracious and helpful as tour guides could be.
Jeff and I apparently passed muster, because once we started (naturally) talking about the guns on the tables, they asked if I knew
what they were, and I quickly rattled off the models and calibers. (T-Man Buckhuntere would have been proud of me.
) M-1 Carbine,
The Garand, '03 Springfield, Enfield, Mauser, Arisaka. Both men were big fans of the Garand, and asked Jeff if he'd ever shot one. To
their delight he had, and I got attaboys for raising the kid properly. Before you know it they had outfitted him with a helmet and parachute, and I took several photos of him holding various guns.
We spent well over an hour there, talking and laughing and sharing opinions on politics, sports, kids, and it was like talking to old
friends. It was tough, but we finally said goodbye and headed for the car to finish the trip home. We babbled like schoolkids all the
way home about Bill and Jack, all the awesome stuff we'd seen, and decided the next time we go to Chicago we'll plan on spending
more time there.
Commence photo stream!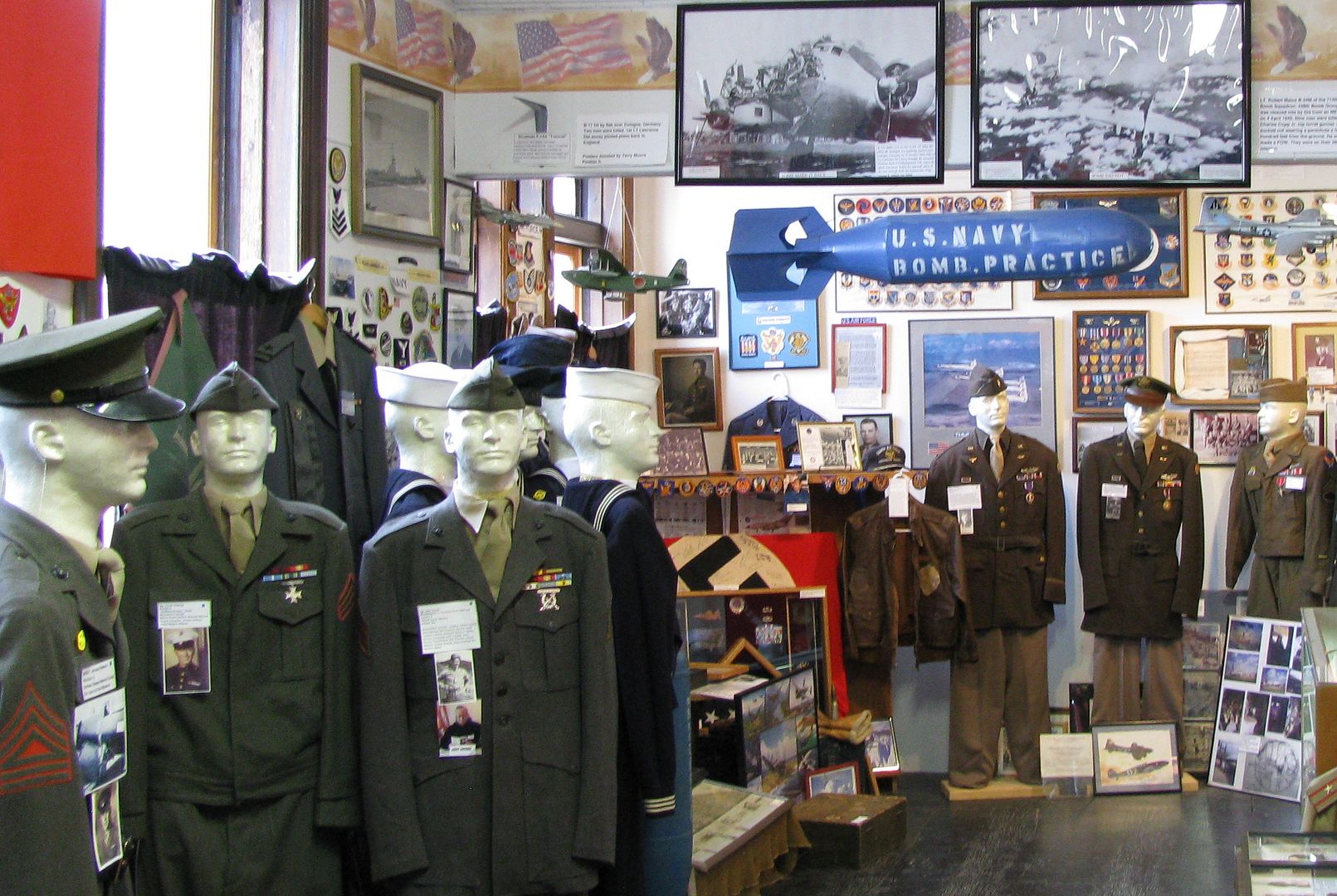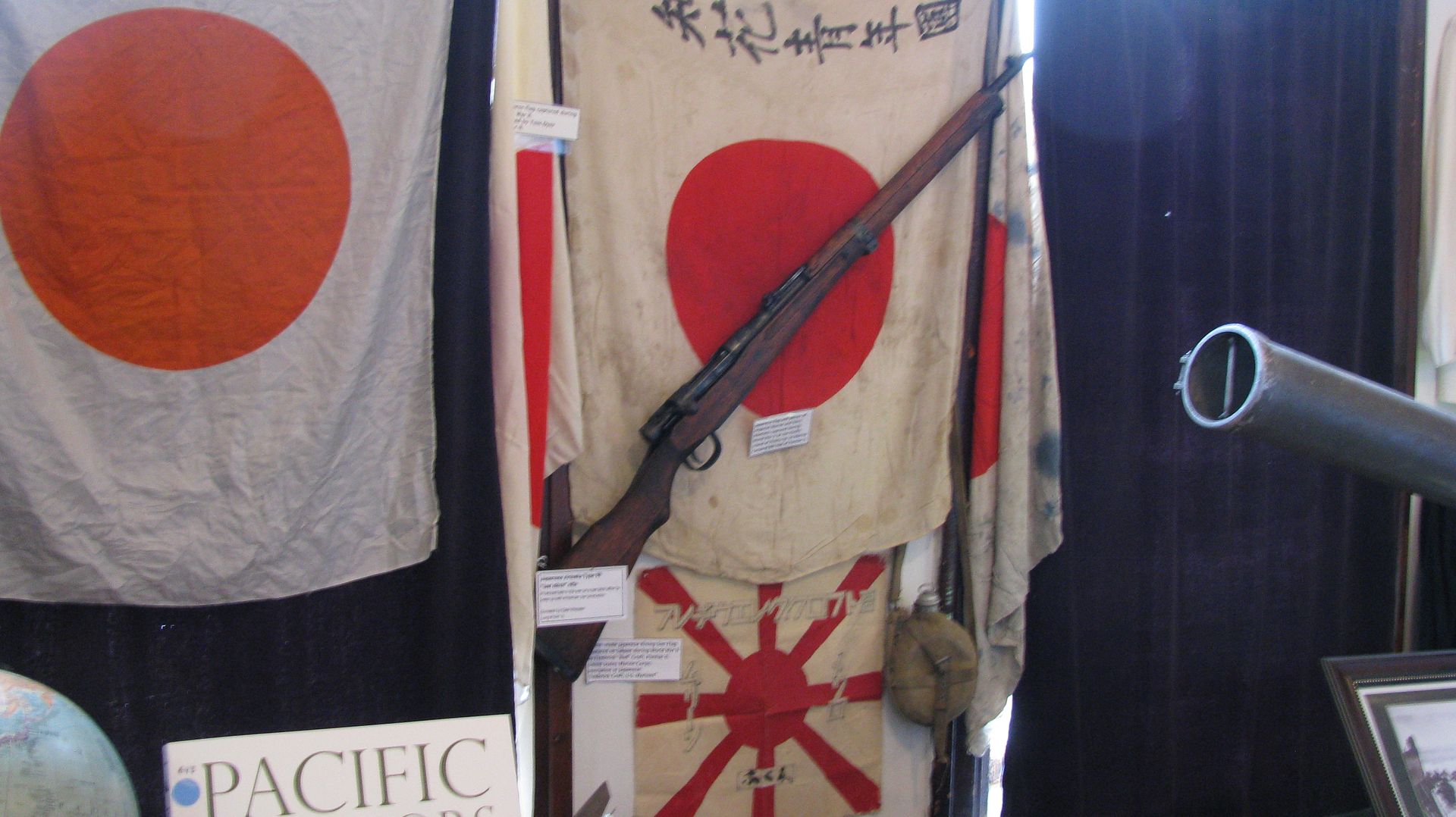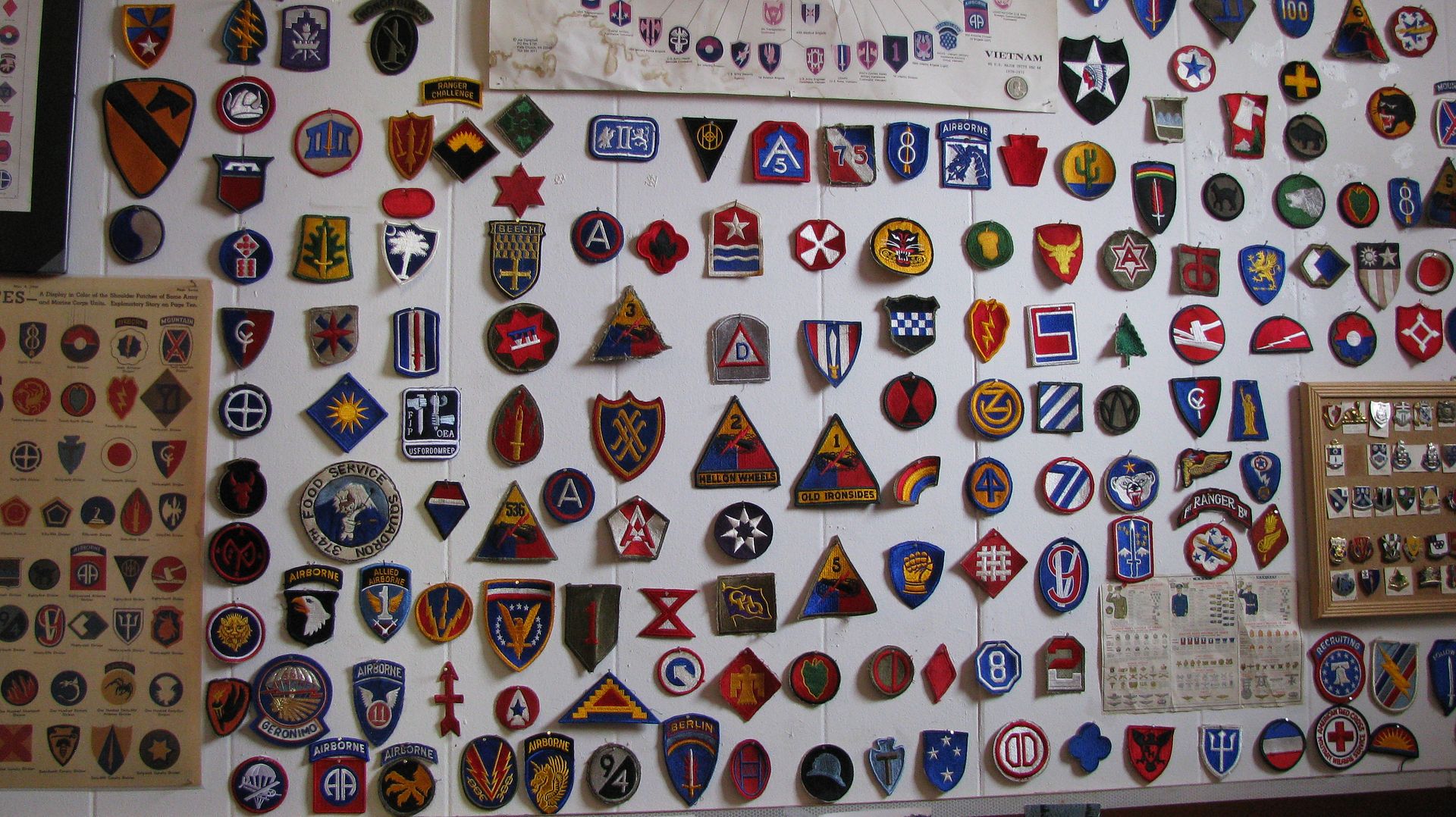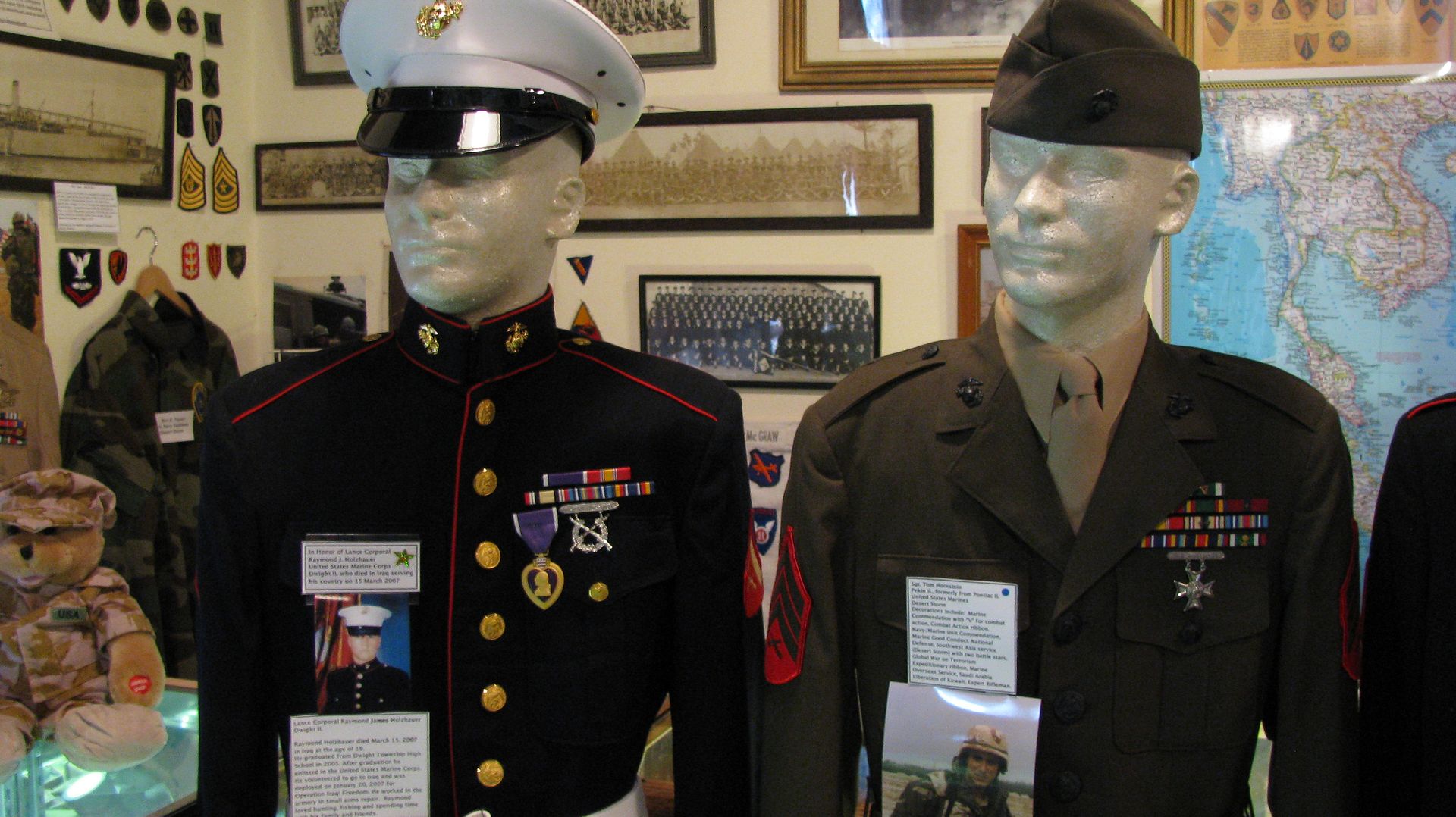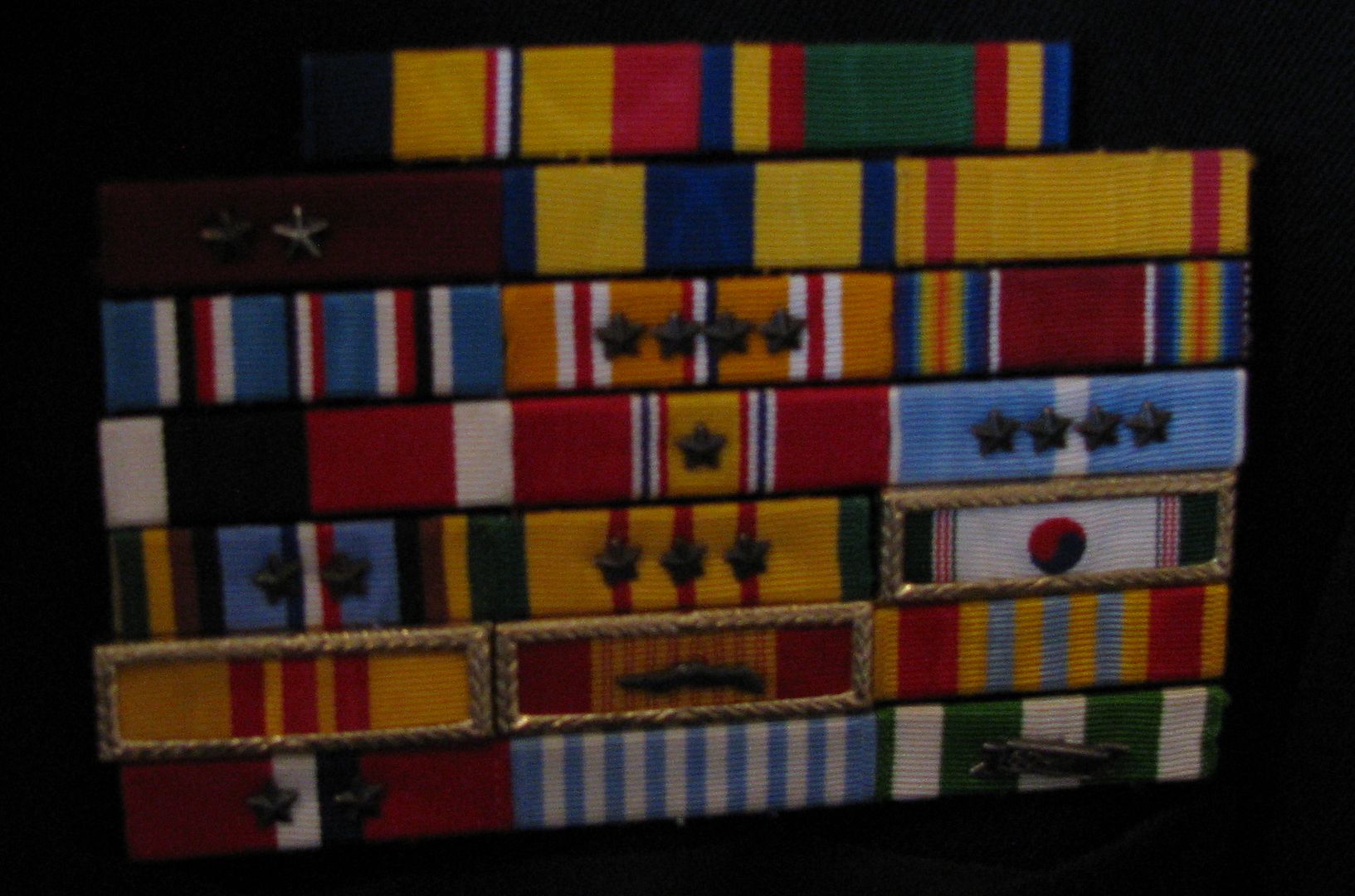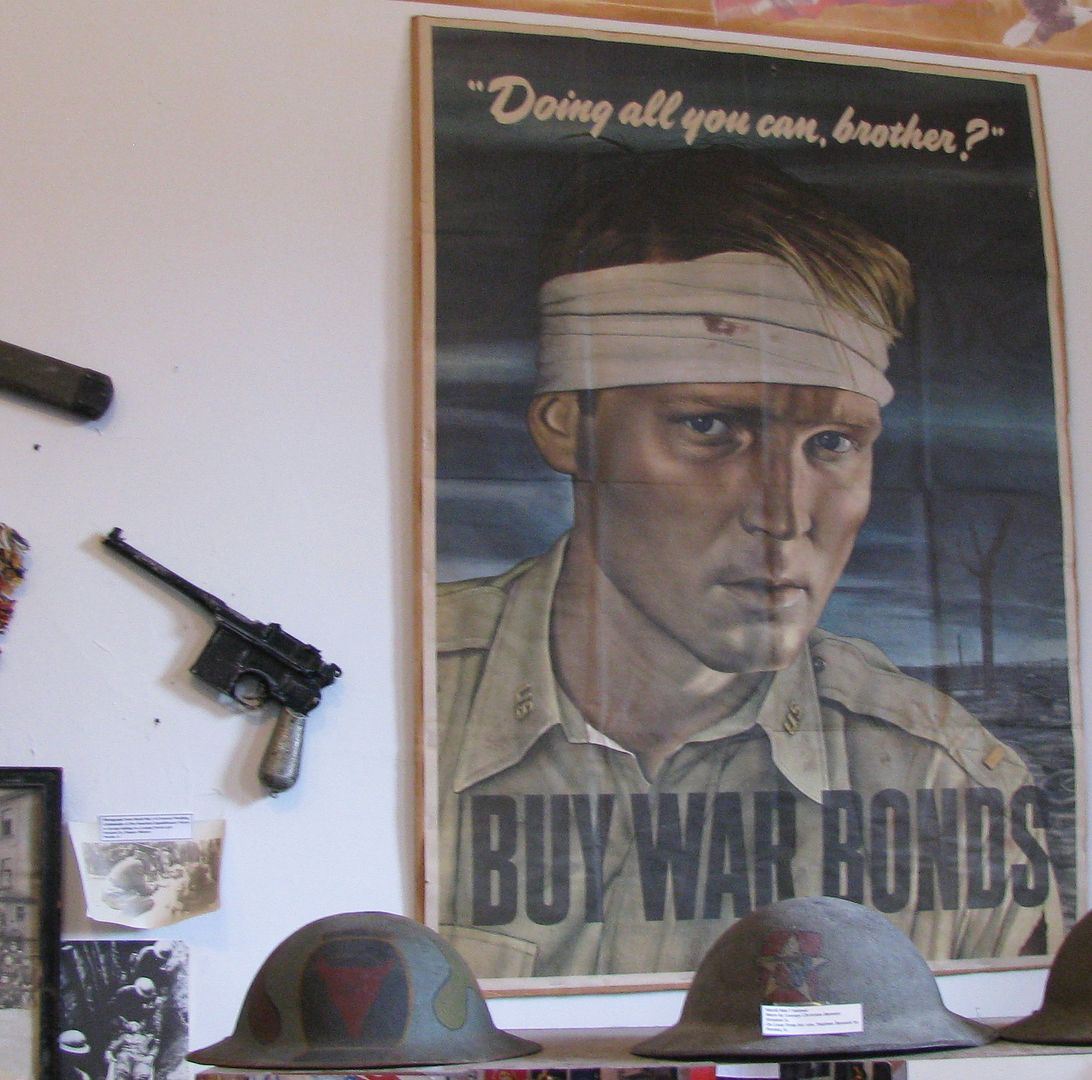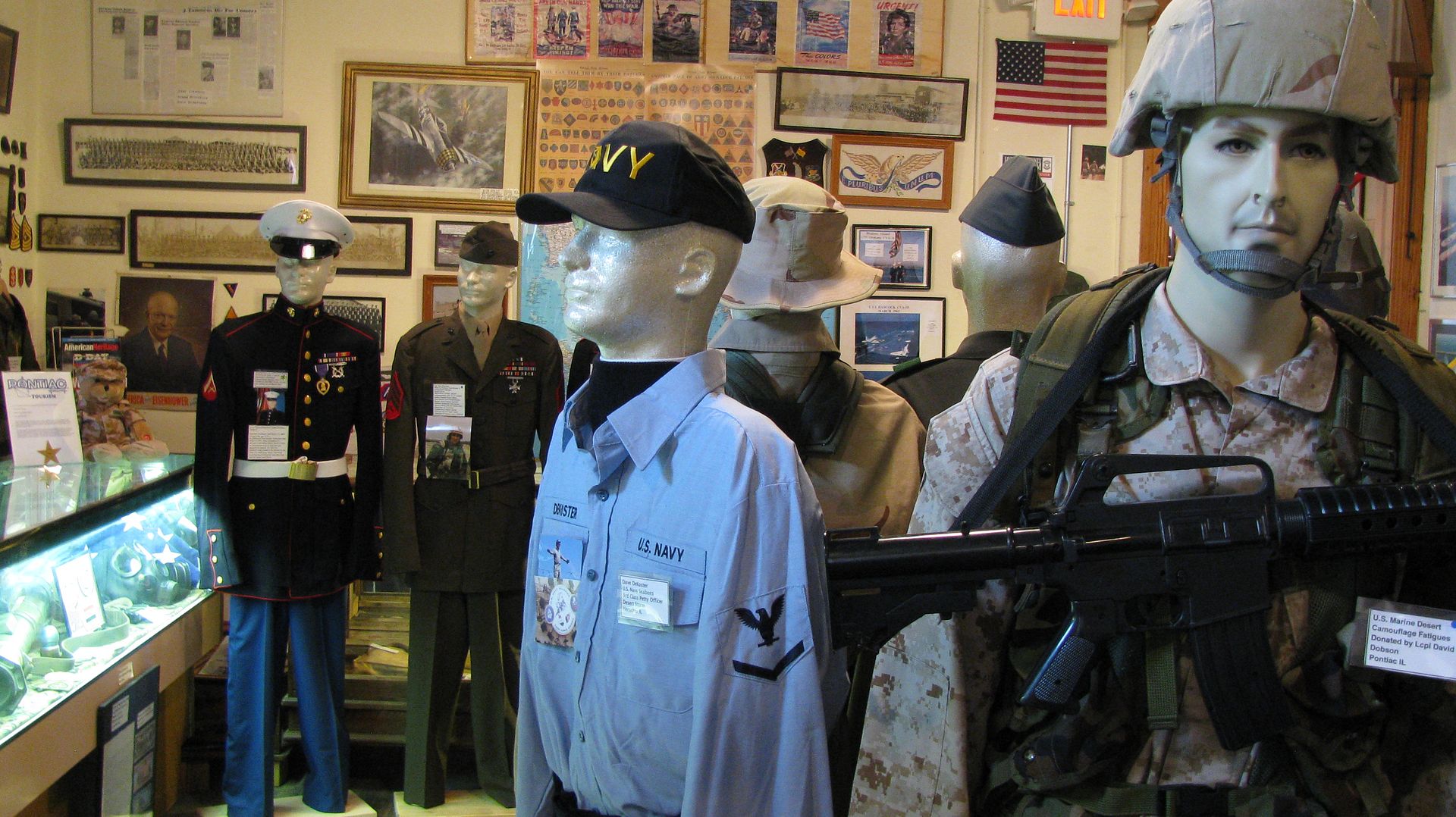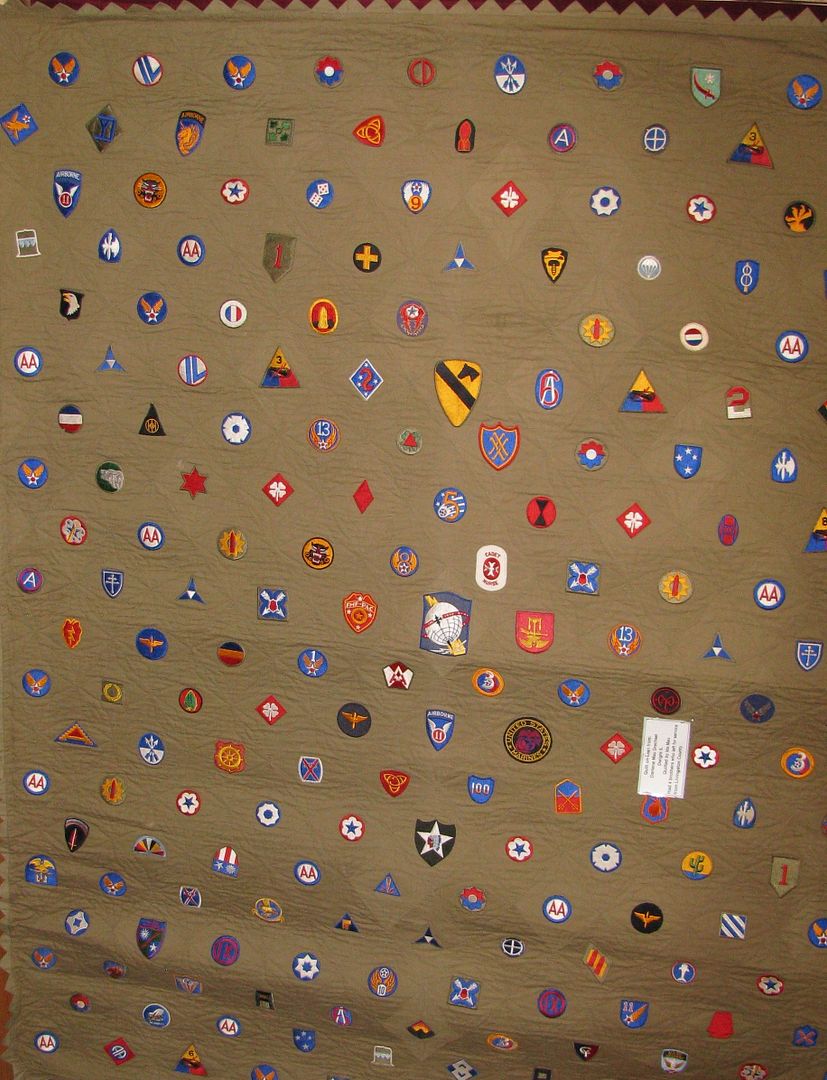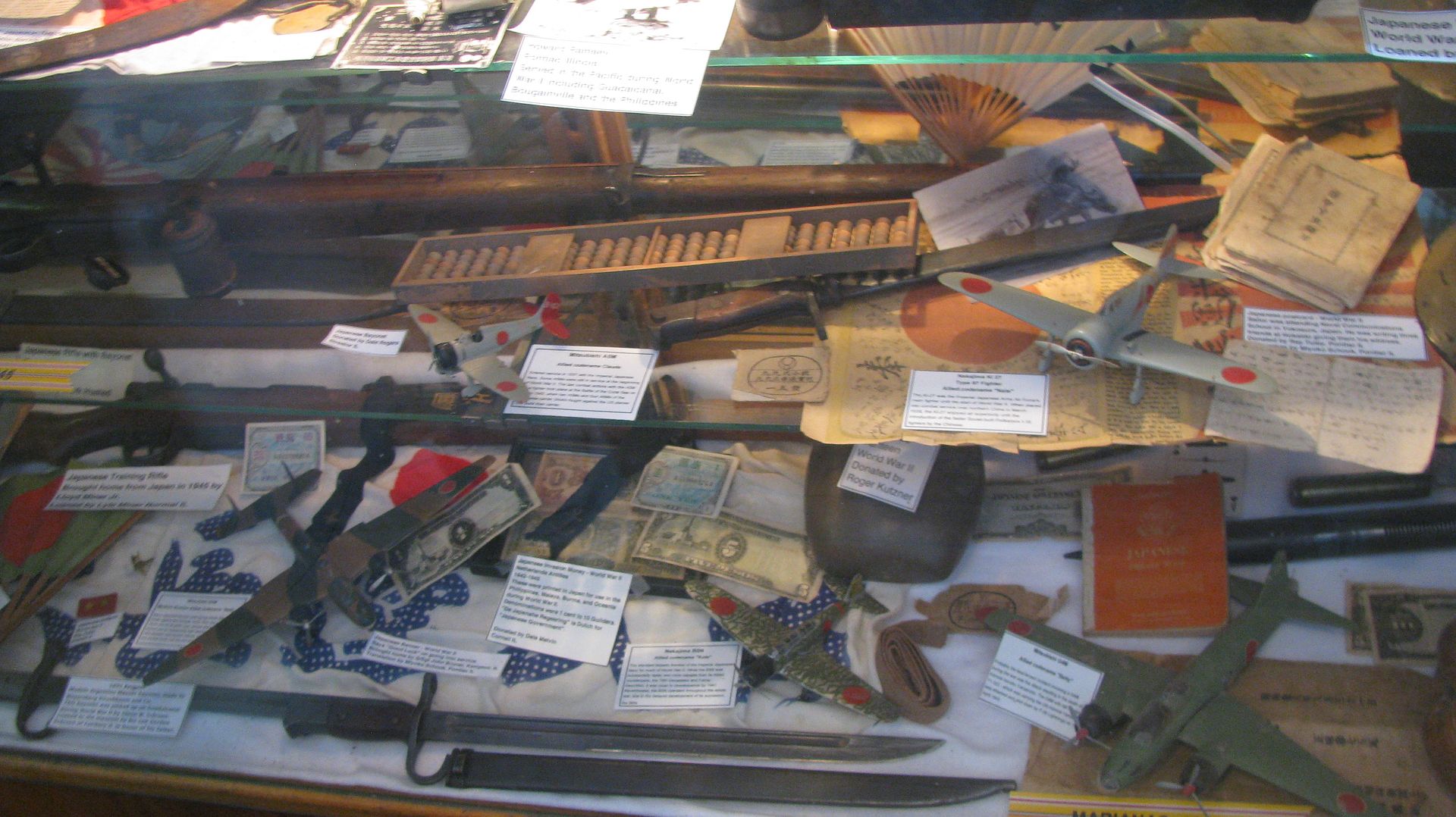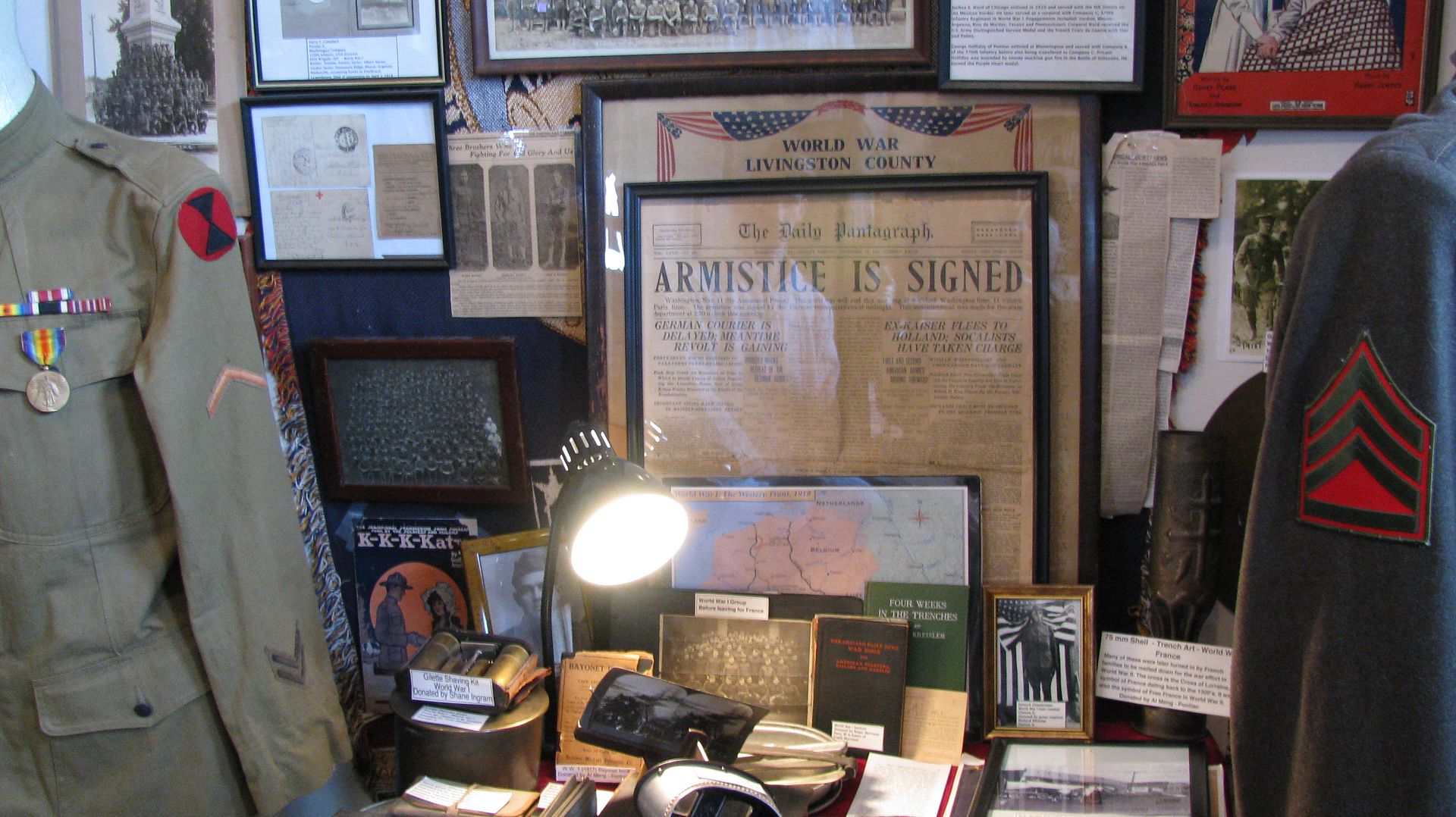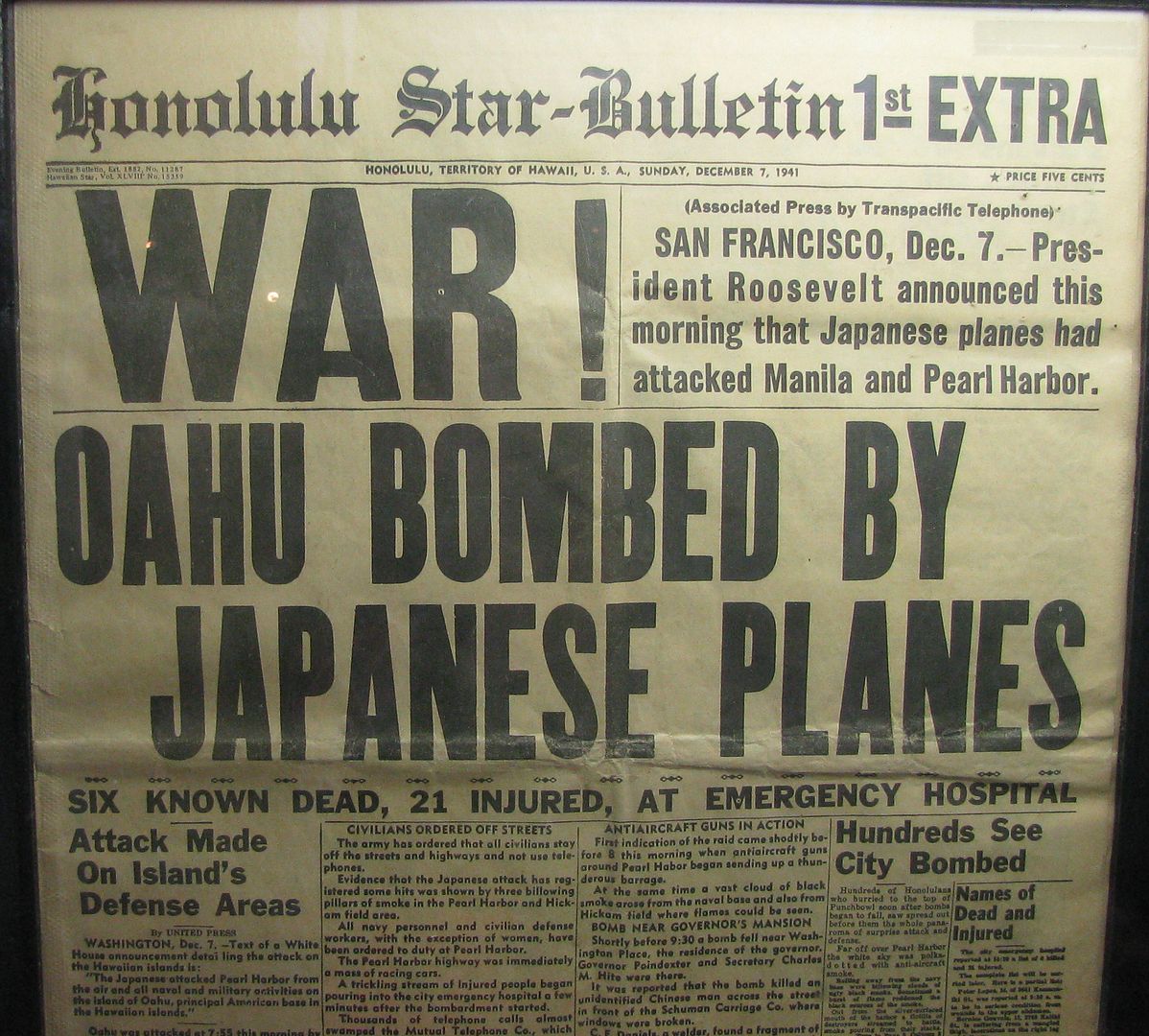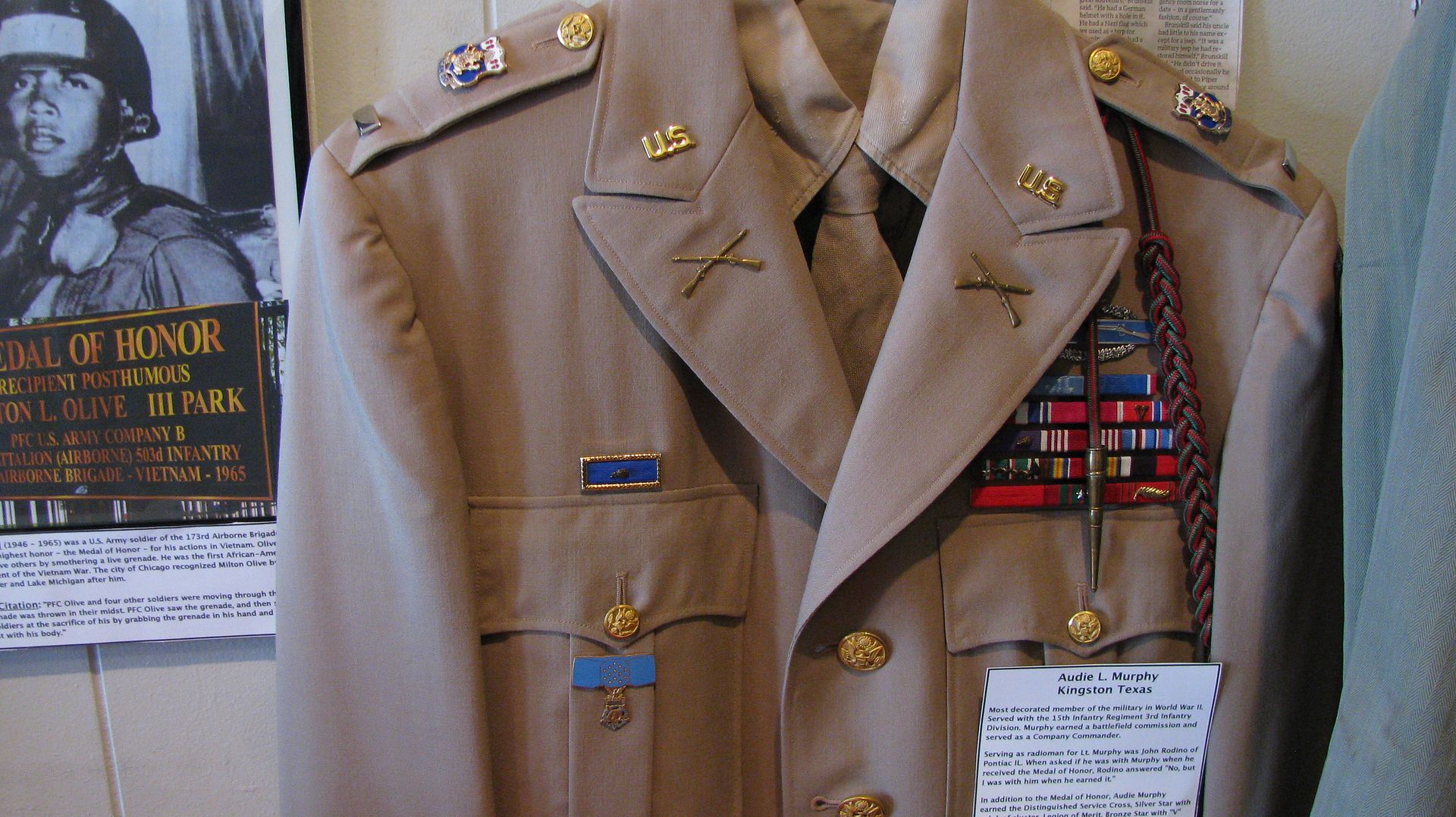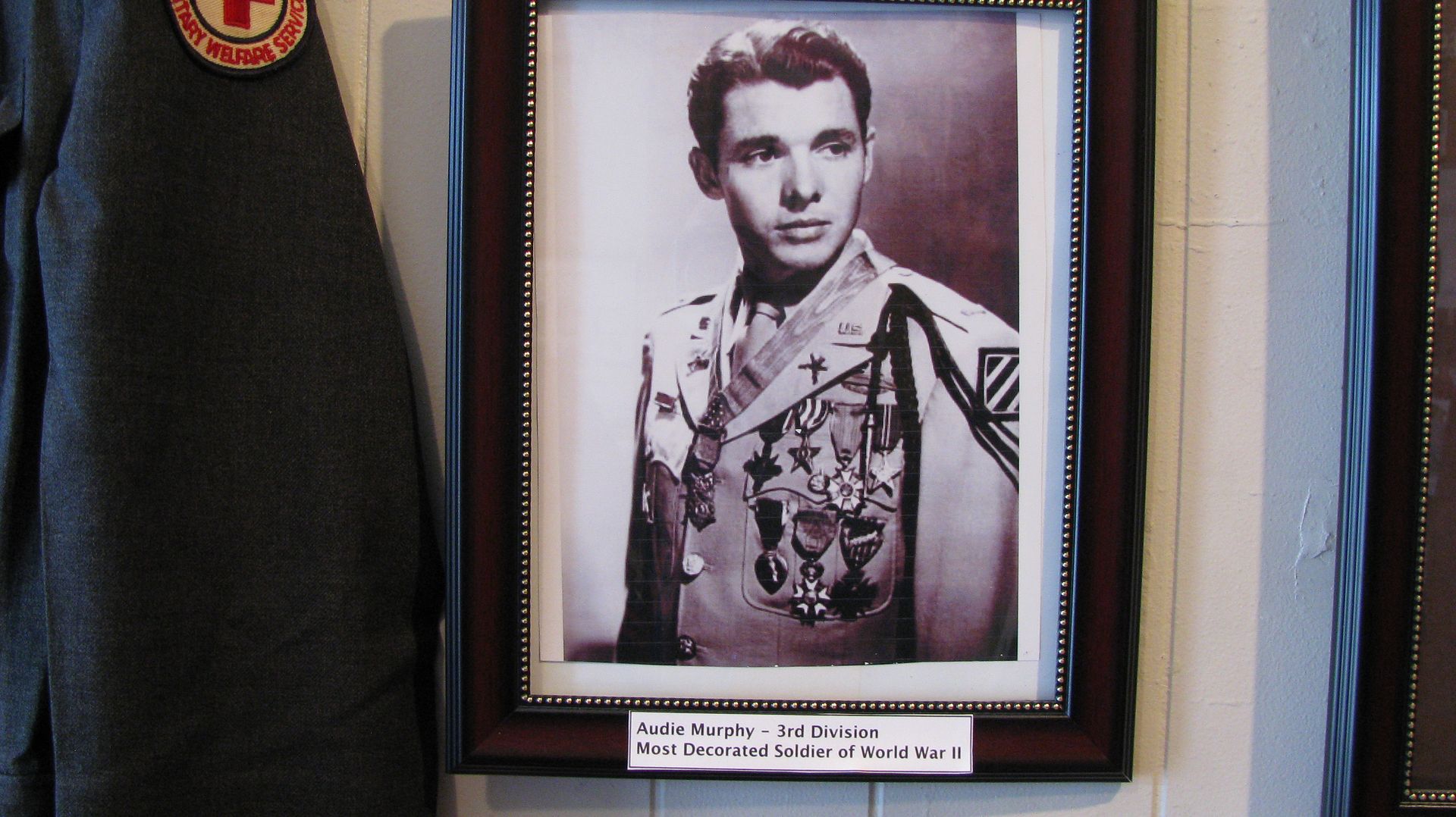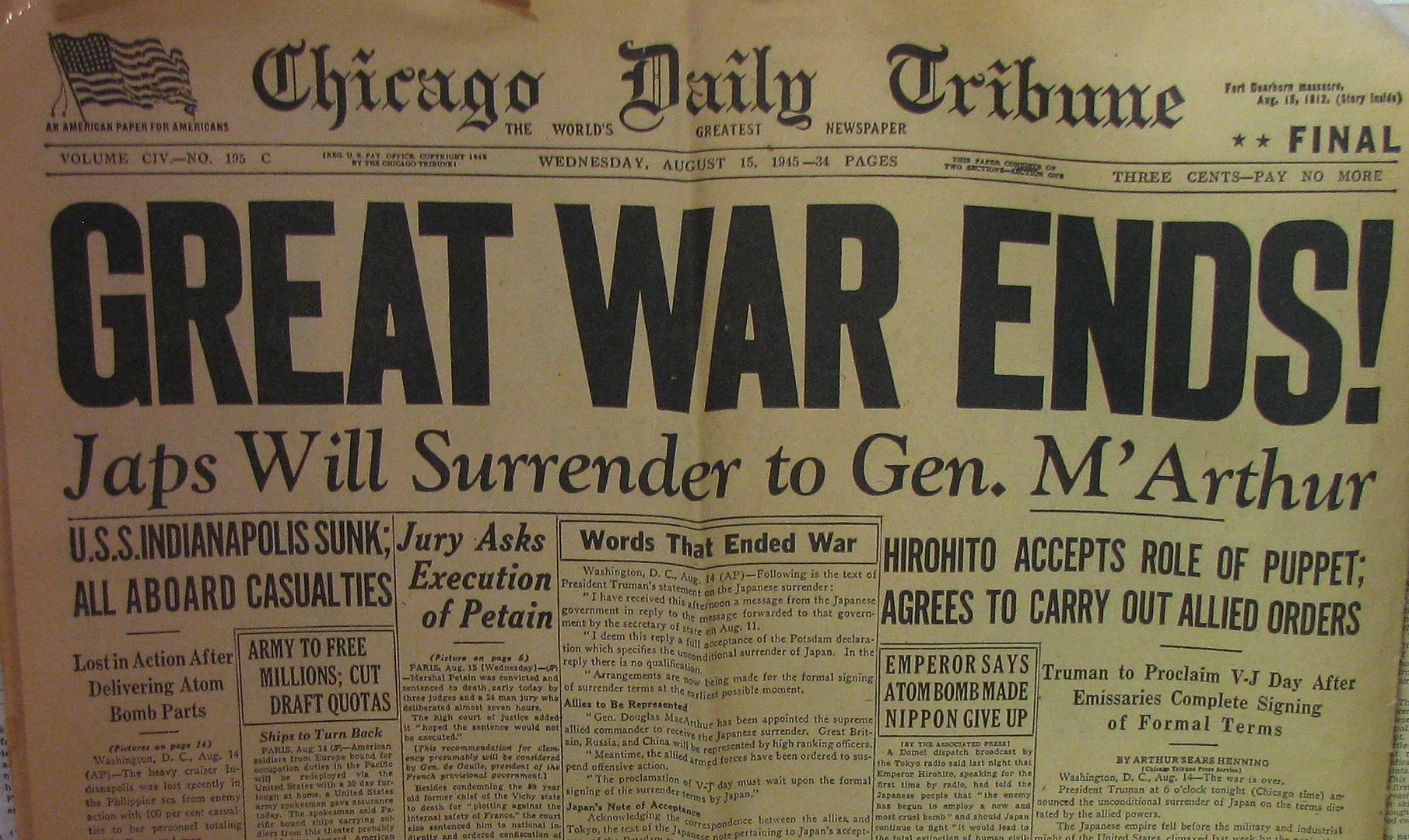 On the way out we picked up a handful of brochures about the museums and the surrounding attractions, and if anyone is interested
in finding out more about them, shoot me a PM and I'll send you one, or you can go to
[email protected]
for more info.
If you're a war buff, ANY war, this place is well worth your time and gas to find. It's about a mile off I-55 an hour south of Chicago, and
I urge anyone who might be headed that way to track it down. You can thank me later!