Discussion Starter
·
#1
·
Was out at the lease doing my maintenance thing like feeder batteries, camera batteries, loading corn and changing camera cards when along came this target of opportunity. I wasn't hunting but when I pull thru the gate I strap on the Super Blackhawk 44Mag, pull out the .444S and prop it up on the passenger side seat after I close the gate. Since I wasn't hunting I did not take my camera.
Long story short, once I shot this little gilt I knew this is the exact size my hunting buddy likes to smoke the hams for pulled pork and also for breakfast sausage. Then I remembered the game cam was taking pics whether I was there or not. So...I hoisted her up and posed for pics. I tried to show where I shot her but the dang shadow doesn't really let you see the tip of the knife blade.
I shot her too fast and way close and forgot the 1 1'2" center of barrel to center of scope so the shot is a bit low but she dropped DRT anyway.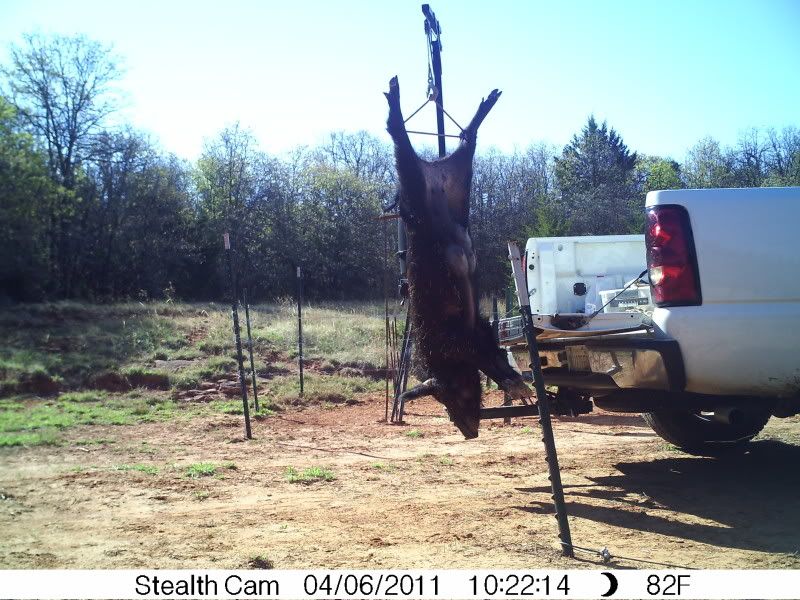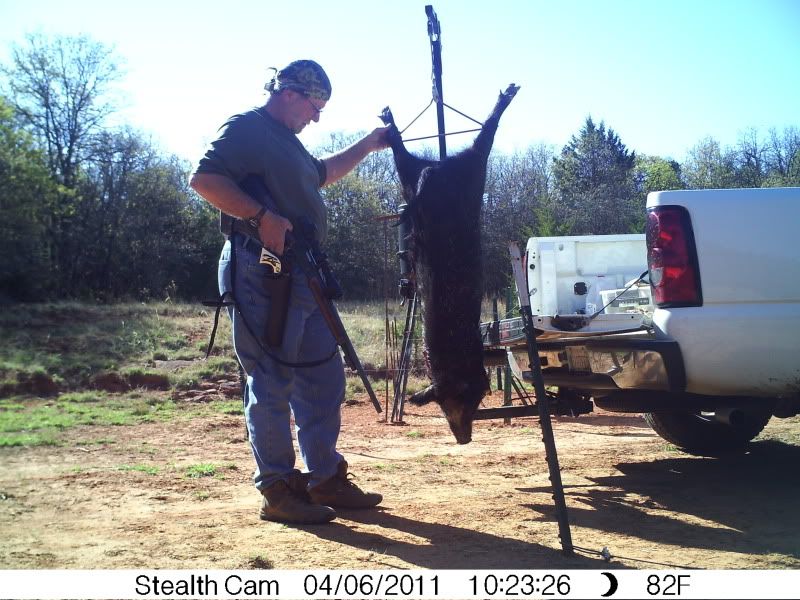 Scraping ticks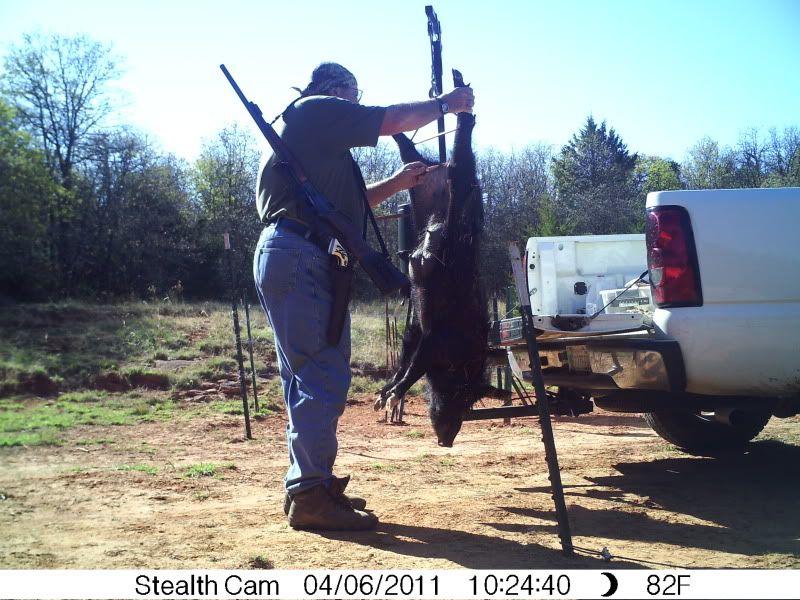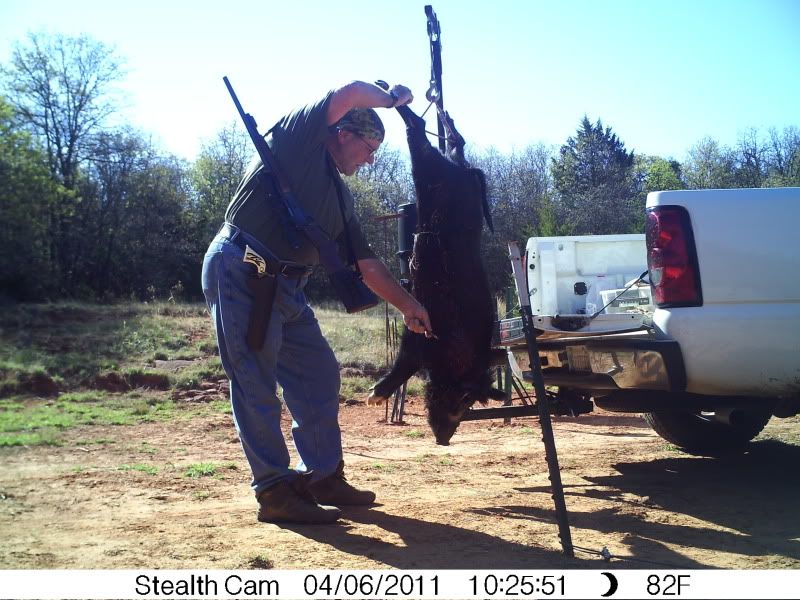 Think I am big now? ;D This is after loosing 80#. NBS Also, I cannot sing loud enough the praises of Under Armor Tech Tees. $19 and they are sooooo cool I don't wear my cotton T's any more!!!!