Discussion Starter
•
#1
•
Some odd behavior, even for cats, who are known to take weird to a whole new level.
I have a number of guns. I shoot them as often as possible, and dry-fire them a lot too. The more they get shot, the more they need to be cleaned, but I'm not as meticulous about it as I used to be. So between the guns I'm handling, or cleaning, or getting around to cleaning, there are usually guns laying around a lot. And for whatever reason, the cats seem to like being close to them...........or ON them. Ammo too, I have bags of brass and bullets all over the place, waiting to be tumbled or primed or loaded or whatever. And fairly often, when I want to grab something to work on, I have to get a cat off of it first. Anybody else notice their little psychos doing this kind of thing?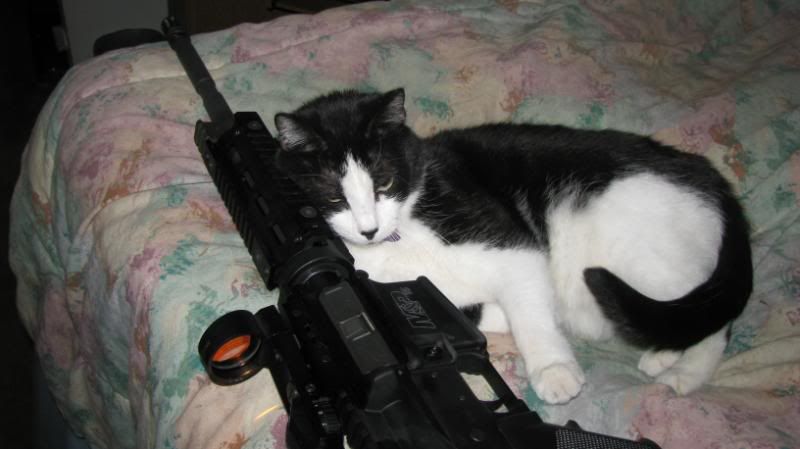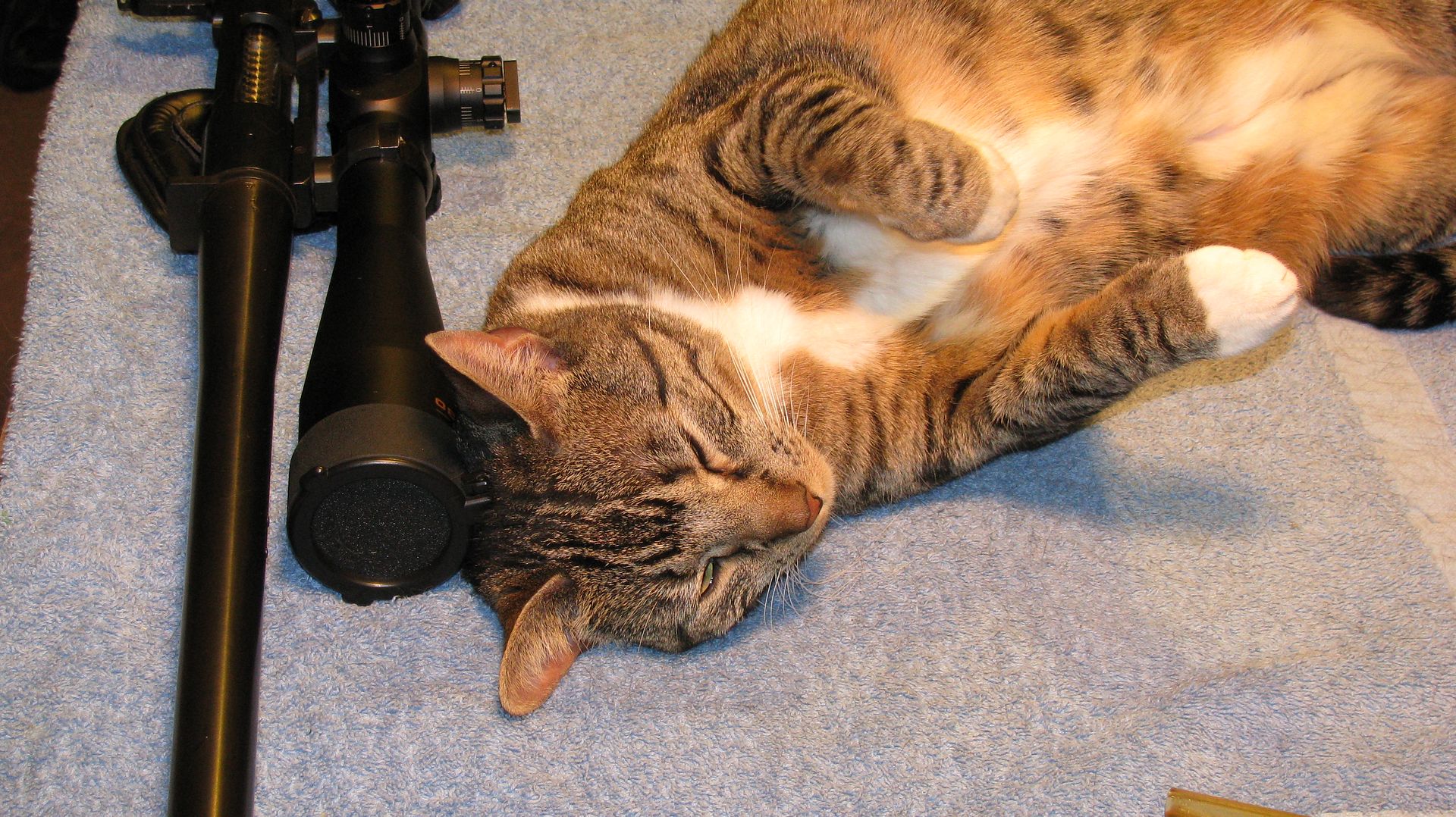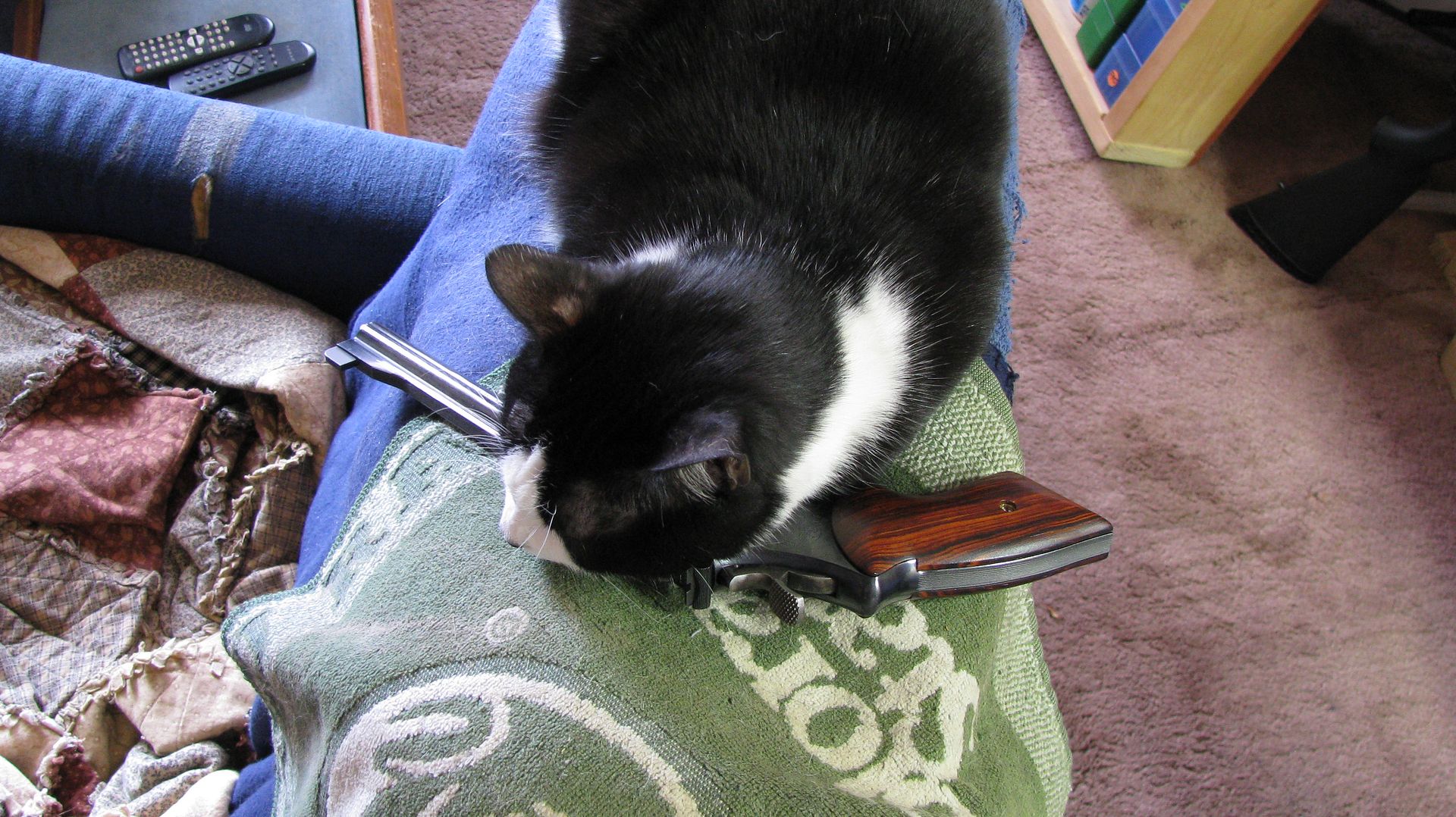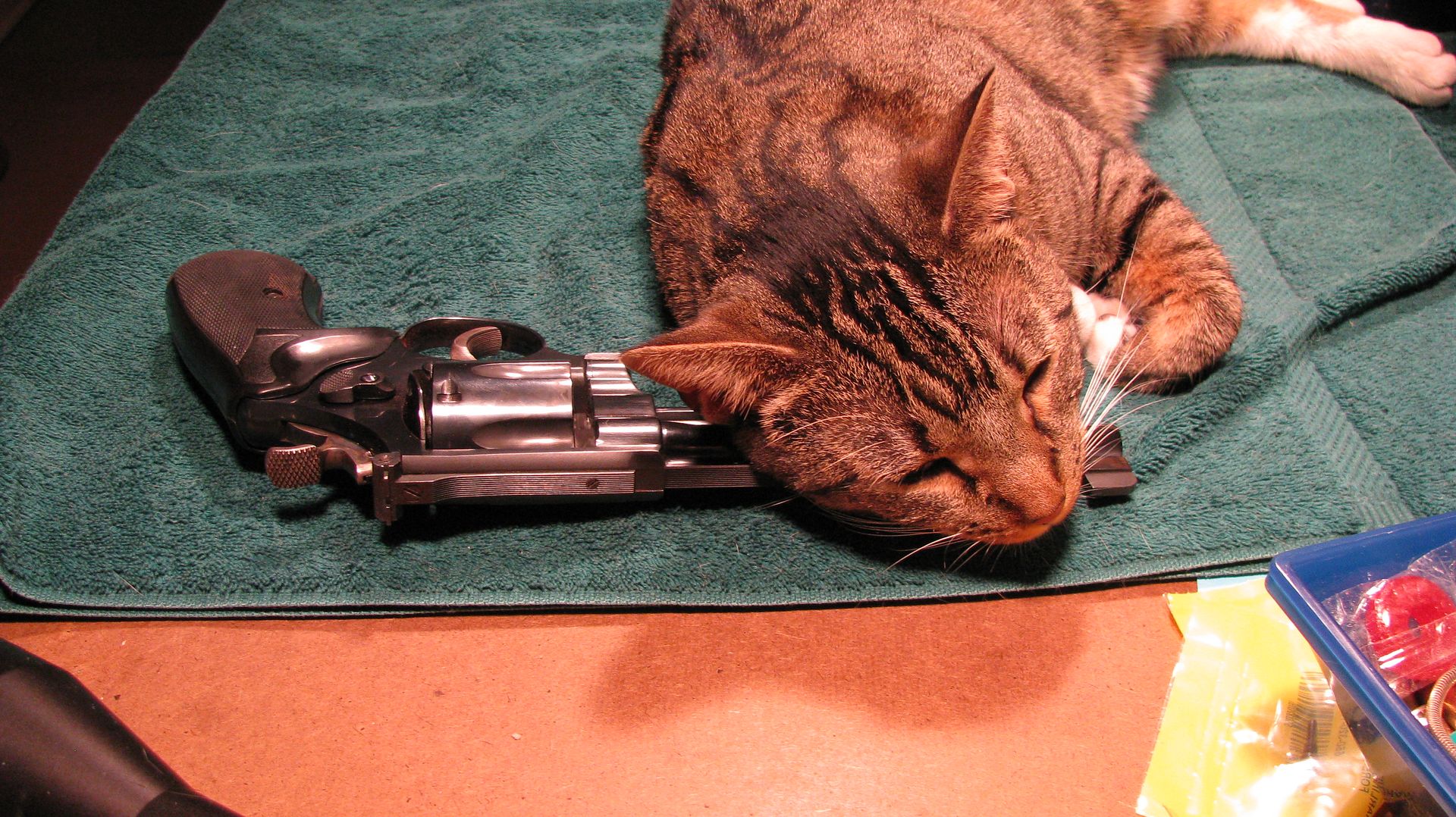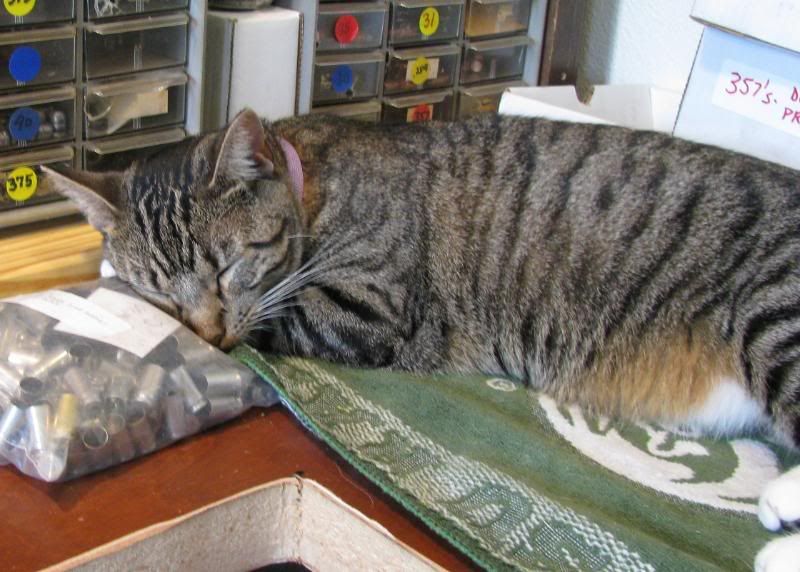 One thing I'm sure proud to see...........they both have good taste. They seem to prefer the N-Frame Smith & Wessons!