Discussion Starter
·
#1
·
After many years of being a self-professed powder hoarder I'm trying to reduce my powder stash and haven't been buying any more kegs lately, but when I read about this new powder I decided I'd give it a try. It's a granular (ball) powder that's right in the same burning rate range as Varget, IMR-4064, H-4895, and several other well-known favorites. I settled on a charge of 45.0 grains under the Sierra 168-grain MatchKing in my M-700 .308 bolt gun, and luckily picked a day when the wind wasn't blowing too hard. I also limited the range to 100 yards, so I could be sure that if the groups were on the large side, it would be the load's fault and not my crappy bench technique. :
These were the first three shots, from a cold, clean barrel. Needless to say, my ears perked up pretty quickly.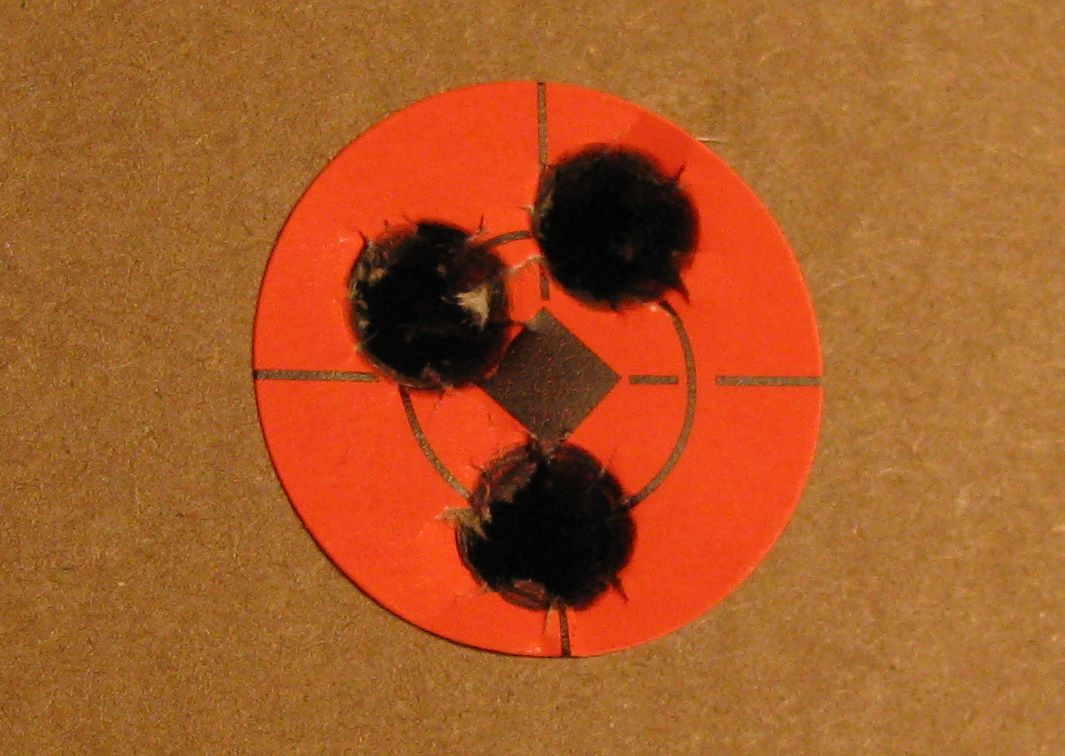 This was the next three shots.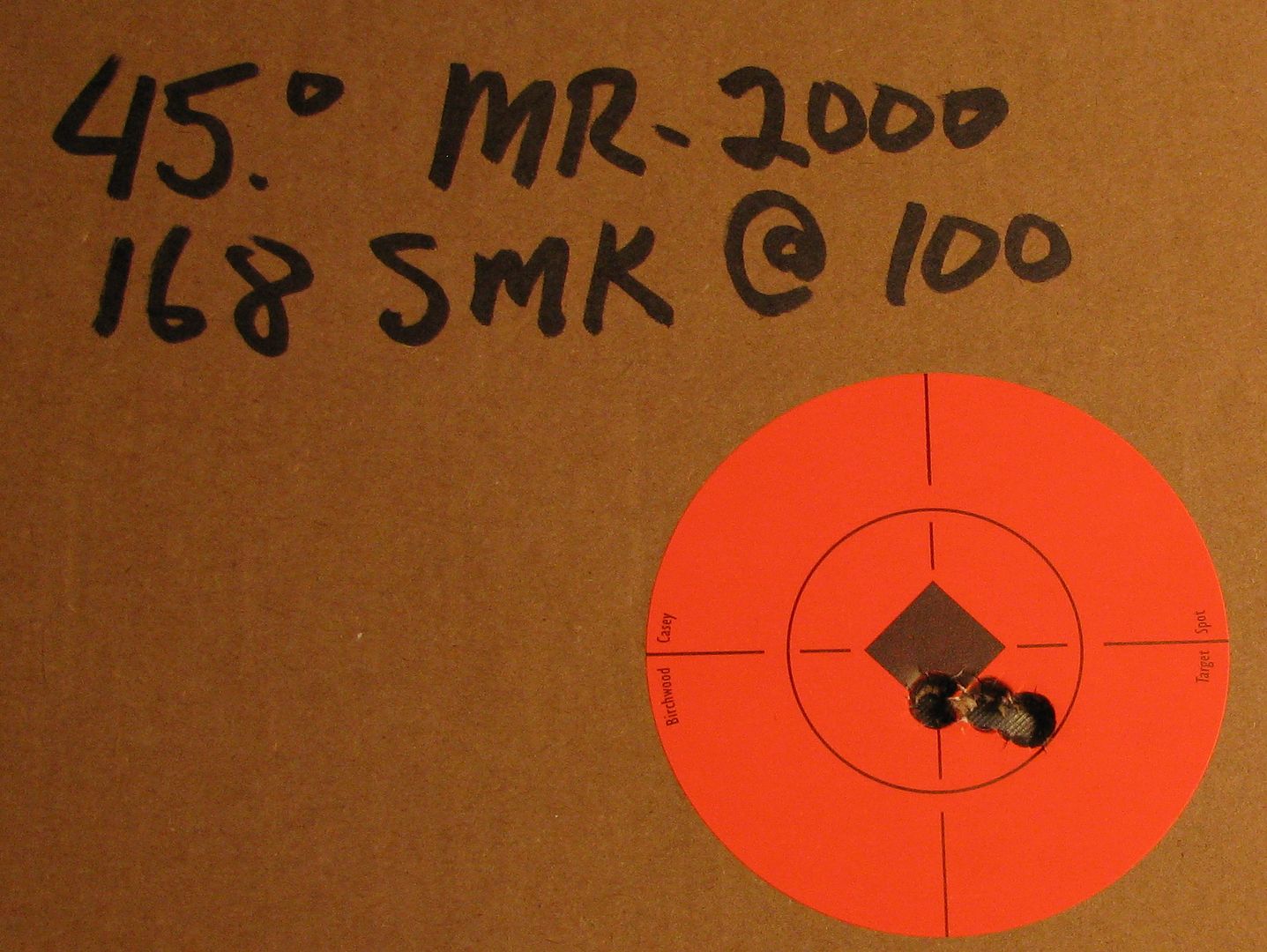 The succeeding three groups each had two shots touching, then one about an inch away. That's usually a sign I'm getting tired and losing my focus, or not getting behind the gun the same way for each shot. Since I only loaded 15 rounds of this test load, I was done pretty quickly. I waited a minimum of five minutes between each group, and generally went off to shoot another rifle while the .308 cooled.
I'm also experimenting with using a bipod on the front end, instead of a metal rest or a range bag. So far the results are pretty encouraging!
If there were any anomolies, it was that I was pretty sure I had this rifle sighted in at 200 yards, and yet it was drilling targets dead-on like it was sighted at 100. That tells me the velocity may be lower than the Varget loads I shot last time out, I didn't chronograph either one, I'm still trying to settle on an accurate load before I fine-tune it. I don't remember the suggested powder charge, so I may have dropped it several grains for the first round of testing. The next batch will be a grain or two hotter, to see if it can remain as accurate at higher pressure and velocity.
Anybody else tried this stuff in the .308 or any other calibers? Got any results to share? 8)