Today I finally got to shoot
my "new" 45-70 1895 Cowboy
at more than 20yds! Still only 110yds but useful for setting a woodland hunting zero. I've fitted a 1-4 Vortex PST scope on a Williams Ace-in-the-hole combo-rail. I was pleasantly surprised by the accuracy with factory Remington 405gr SP loads: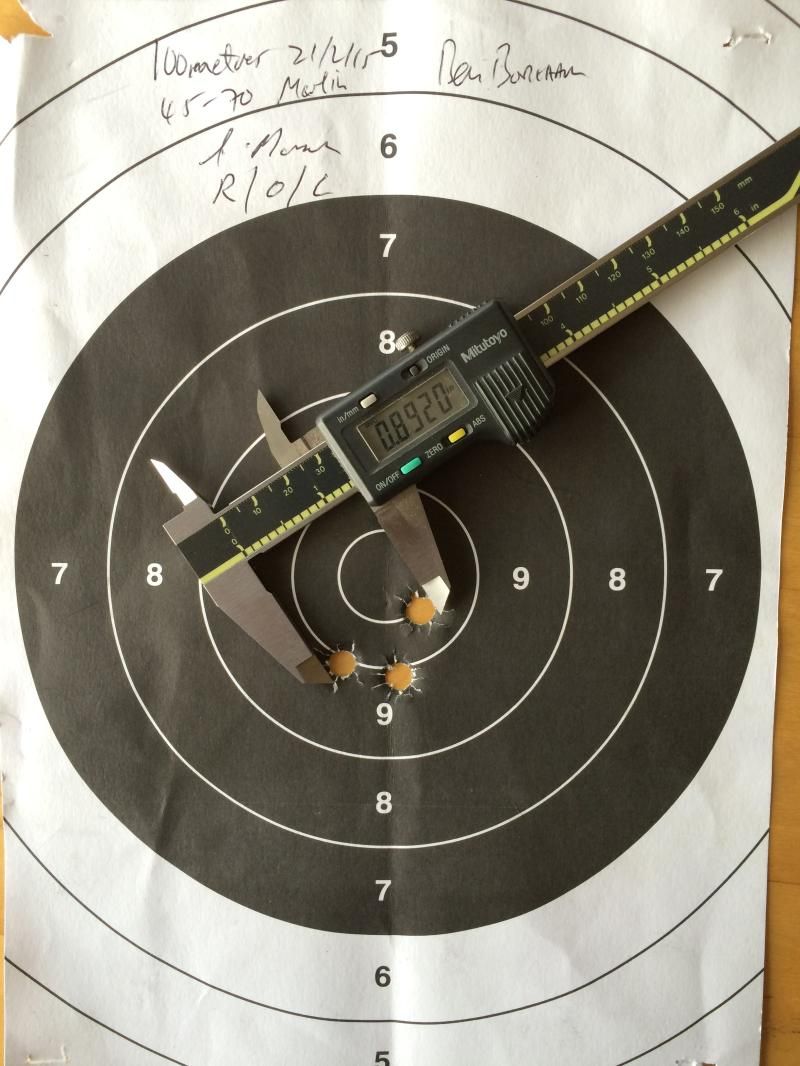 The calipers aren't pictured quite right but it's easily a sub 1 inch, 3 shot group at 110yds. In other words, well inside the recommended UK minimum for deer.
I'd made up some homeloads but the weather was atrocious (snow and sleet) so I couldn't chrono. Since it was shooting the factory ammo well, I decided simply to hunt with that for now.
The butt cover from
this thread
didn't have much recoil deal with (light factory load) but worked well with respect to length of pull and comb height.
Can't wait to get out in the woods with it!