Discussion Starter
·
#1
·
Two weeks ago I bought a 1979 Marlin 336 in 30-30 ( 30 WCF for you cowboys ) for a great price at the Miami Gun Show from Airport Pawn. Your friendly help here identified it as a 336C.
It was missing the front sight base, front sight blade and rear sight. Even though it has an awesome Leupold 336 Marlin one piece mount, it had an awful large and not too good of a match Tasco World Class 3x9x50.
I am active on the Guns and Ammo Board and my friend Tennmike offered me a front sight base and screws, another friend Gator offered me a front sight and rear sight with elevator, and a third, JBPOhio, was selling a Leupold 3x9x33 Vari-X older model that worked about perfectly in my opinion for this setup.
Here is the before picture: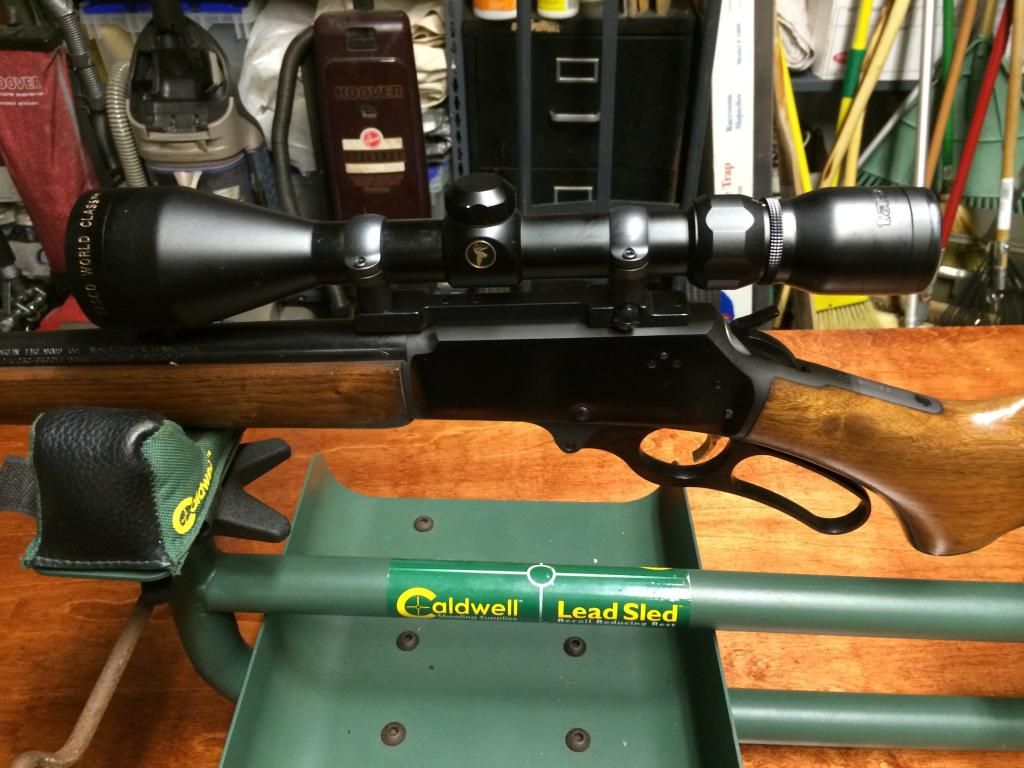 That things a freakin' Hubble and heavy as well as big...
Here is the after: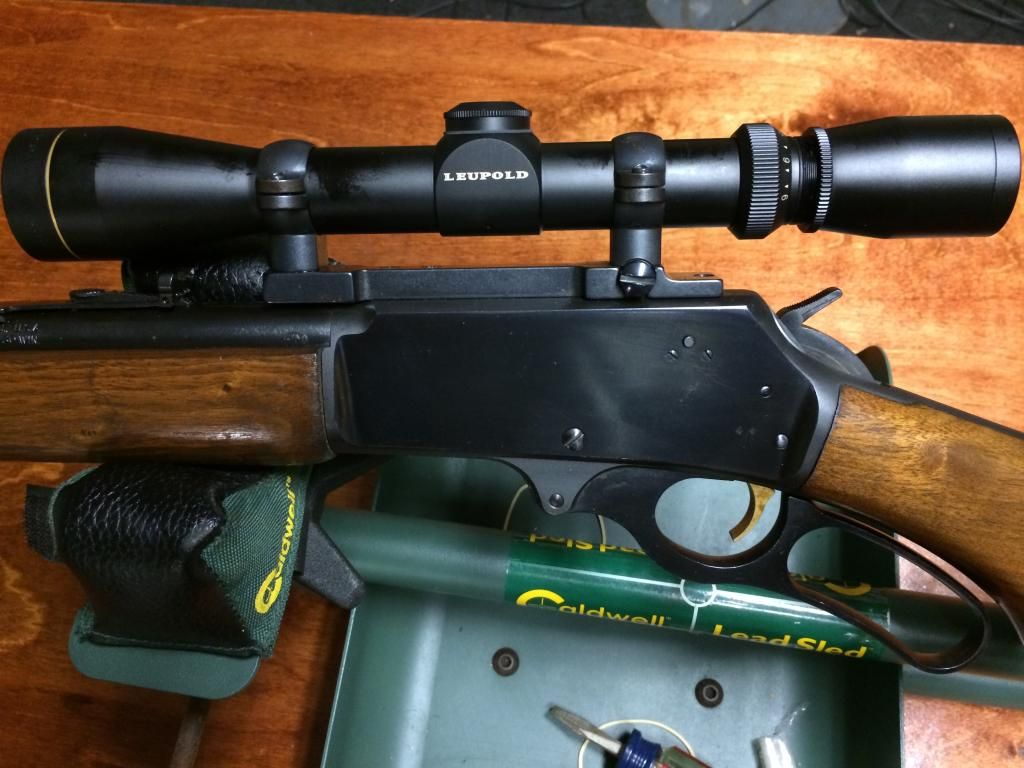 A much better fit.
Before:
After: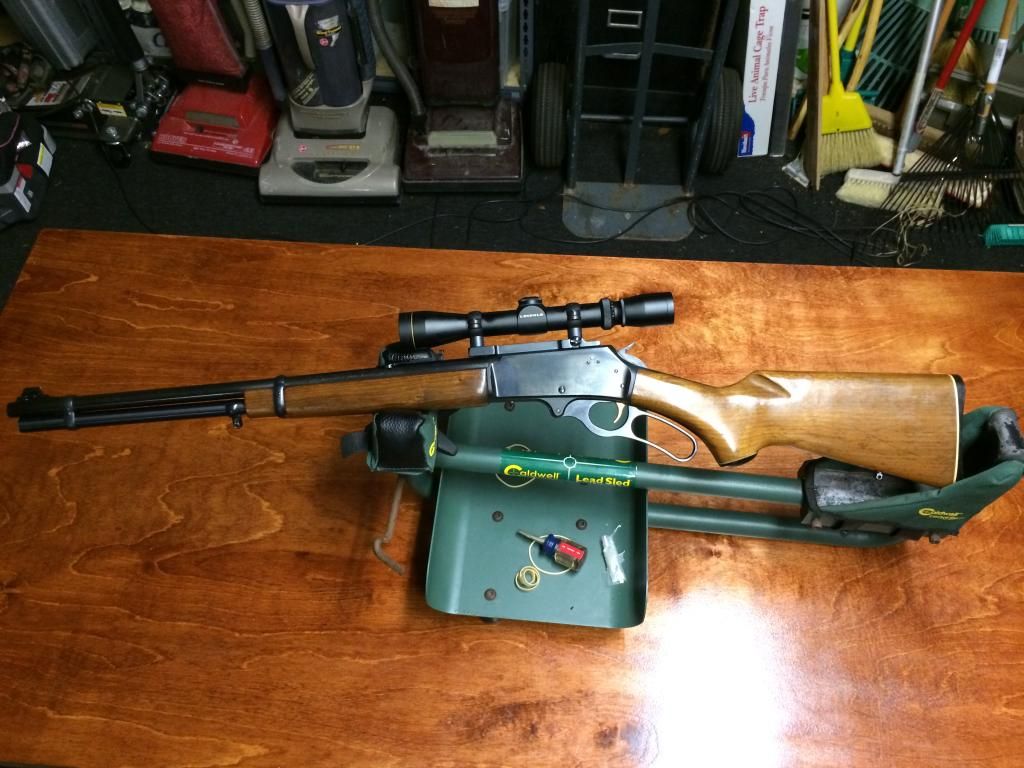 The iron sights were perfect for this gun.
Before:
After:
The rear sight was pulled because the "Hubble" would not clear the barrel unless it was removed. The sight is perfect.
The rear sight, after: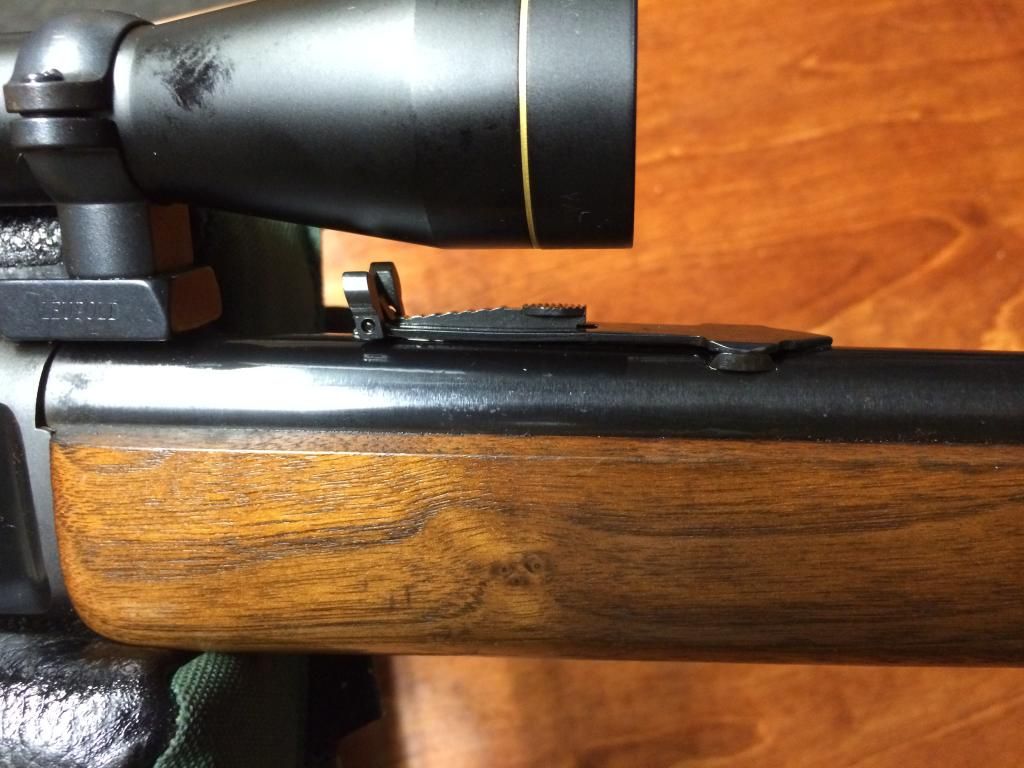 My sincerest thanks to Tennmike, Gator and JBPOhio for helping me put this together. Next stop, range day!
D