I took my Marlin 1895 45-70 to the Range today for the first time. 68 degrees, very little wind. Here are a few pics!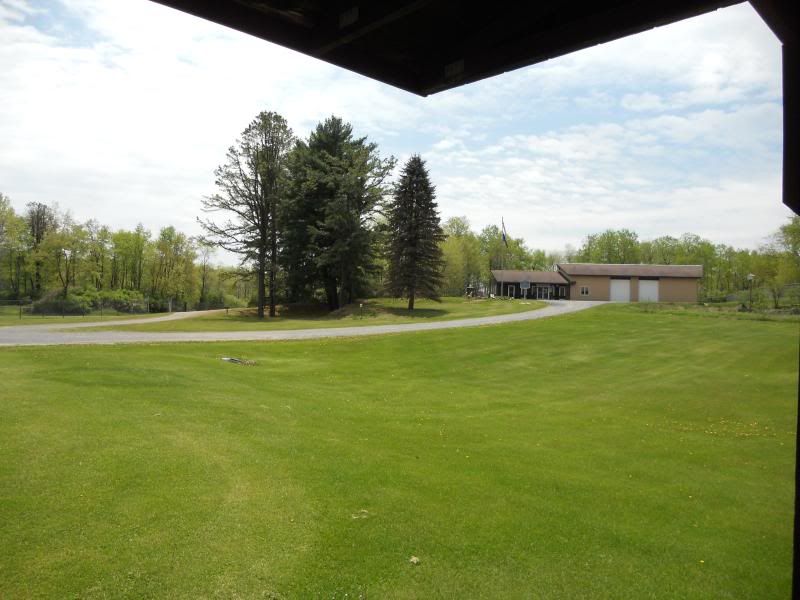 The above picture is the main building at Scotia Range, Centre County PA. The State Game Commission operates this Range.
The above photo is my range setup. I bought a sighting scope from Optics Planet a month ago and this is the first time I took a Range picture with it included.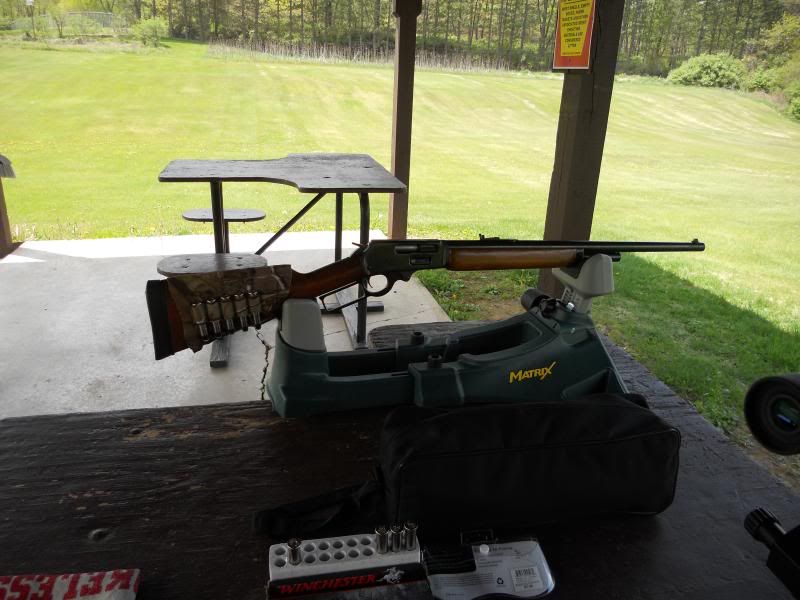 This is a closer shot of the shooting table and my 45-70.
I shot some Winchester 300 grain and some 400 grain reloads. As everyone has related previously, this baby has a kick, and the 400 grain can be down right painful! Fortunately, I have enough of the winter lard on and I am not worse for wear. I only shot 5 times and had a decent open sight group. With the price of ammo, I put away the 45-70 and plunked away on my Winchester Model 94 for awhile. What a great day!
Now folks, I did not have the results that our buddy Marlin just posted, but considering this was the first time I ever shot a 45-70, not bad.
A day at the Range is better than a day at work! (Even though I'm unemployed!)
Cheers!
Mike T.