Discussion Starter
•
#1
•
My 1894C started acting up recently, the classic Marlin Jam, what the factory calls "Letting In Two". It had been fine up until that day, with only occasional hiccups, but suddenly it was jamming on every other shot, and a serious fix was imminent. I read all the usual posts, studied the methods, and decided to try one I hadn't seen done before. Instead of smoothing out the notch on the underside of the carrier/lifter, I decided to fix it so it couldn't cut another one. To do this fix you need files or a grinder, a jigsaw blade, and some J-B Weld. BTW, this process is described on the Marauder site,
http://www.marauder.homestead.com/files/Marlin94Fix.html
Essentially, the difference with this fix is that you're replacing the area where the notch forms with a piece of much harder steel, far less likely to wear. The Marauder fix recommended a piece of Jigsaw blade, ground to fit. That's what I used, and it was a perfect choice.
I started by etching the area of the carrier to be ground off, the underside where the notch forms. I ground it to the same thickness of the blade, so as not to change the contours. The jigsaw blade first had the teeth ground off, then was cut to length, and was shaped until it was the same width as the section of carrier it was replacing. I didn't start taking pictures of what I was doing until I was almost done (duh!) but you can see from the pictures how it fits the notch I cut into the carrier. Once all the grinding was done and the section of blade was the right size, all I did was J-B weld it into place, let it set overnight, and reassemble the rifle. Voila! It's slicker than it was before, and feeds flawlessly. I'm not a gunsmith, but at this point I think I could play one on TV. I consider this a permanent fix to the Marlin Jam, but this rifle gets shot a LOT, and if it ever goes south again, this is a pretty easy way to fix it.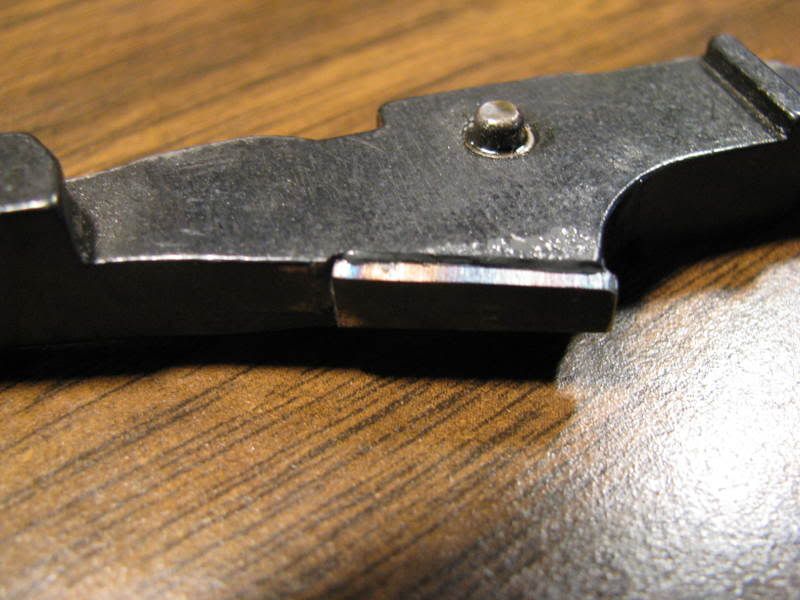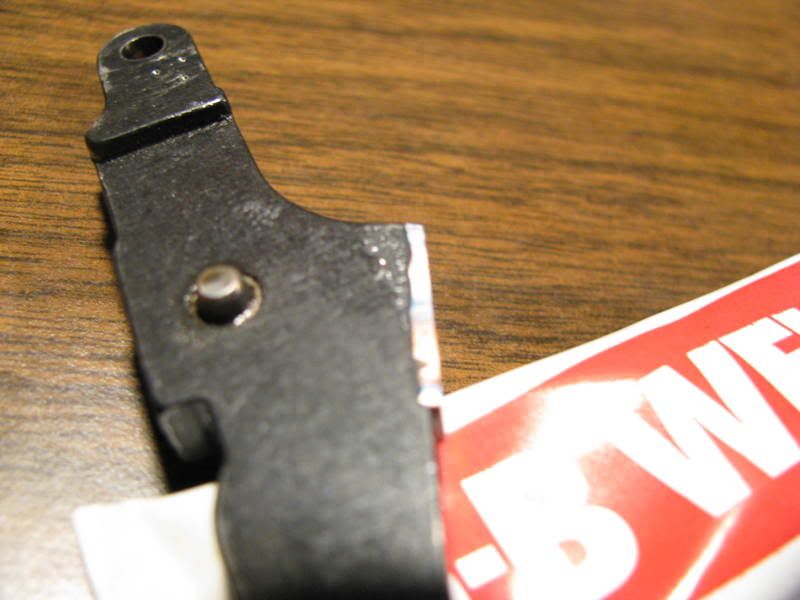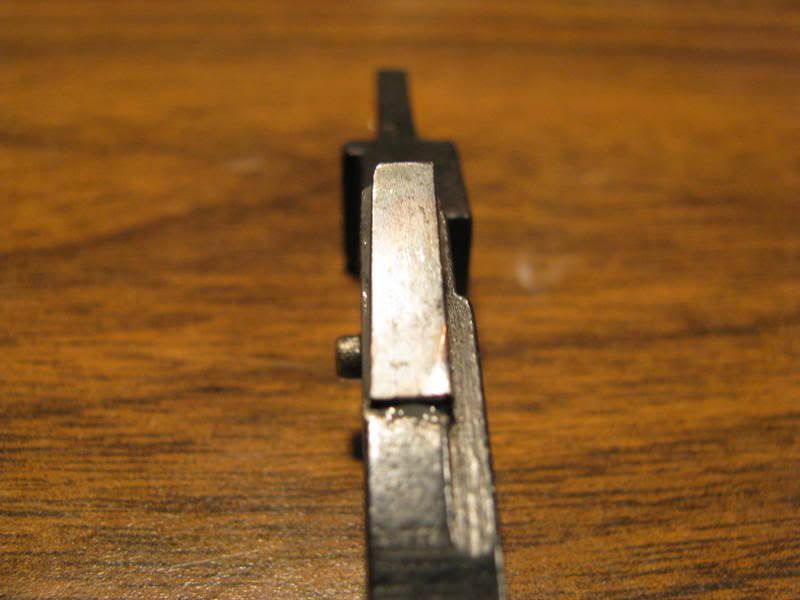 I know it looks a little crooked, and I doubt it would have mattered, but I took the pictures right after I pressed it into place, and I DID straighten it out before it set. Even for someone with no training as a machinist (like me), this is pretty easy to do. Just don't take off too much metal, and you'll be fine.
Papajohn