Discussion Starter
·
#1
·
Had to rush to get 2 more done for a show in Seattle last weekend. Just got back and figured you all would like to see what I did.
First a large Raised clip Bowie. 11.5" blade and 5,460 year old bog oak for the handle. The Hamon on this one came out GREAT. Then the balance on this was spectacular if I do say so myself.
Then a neat little persian inspired bowie with feather pattern damascus and damascus fittings. The handle is a piece of artifact Walrus ivory, Natives used it to make fishhooks.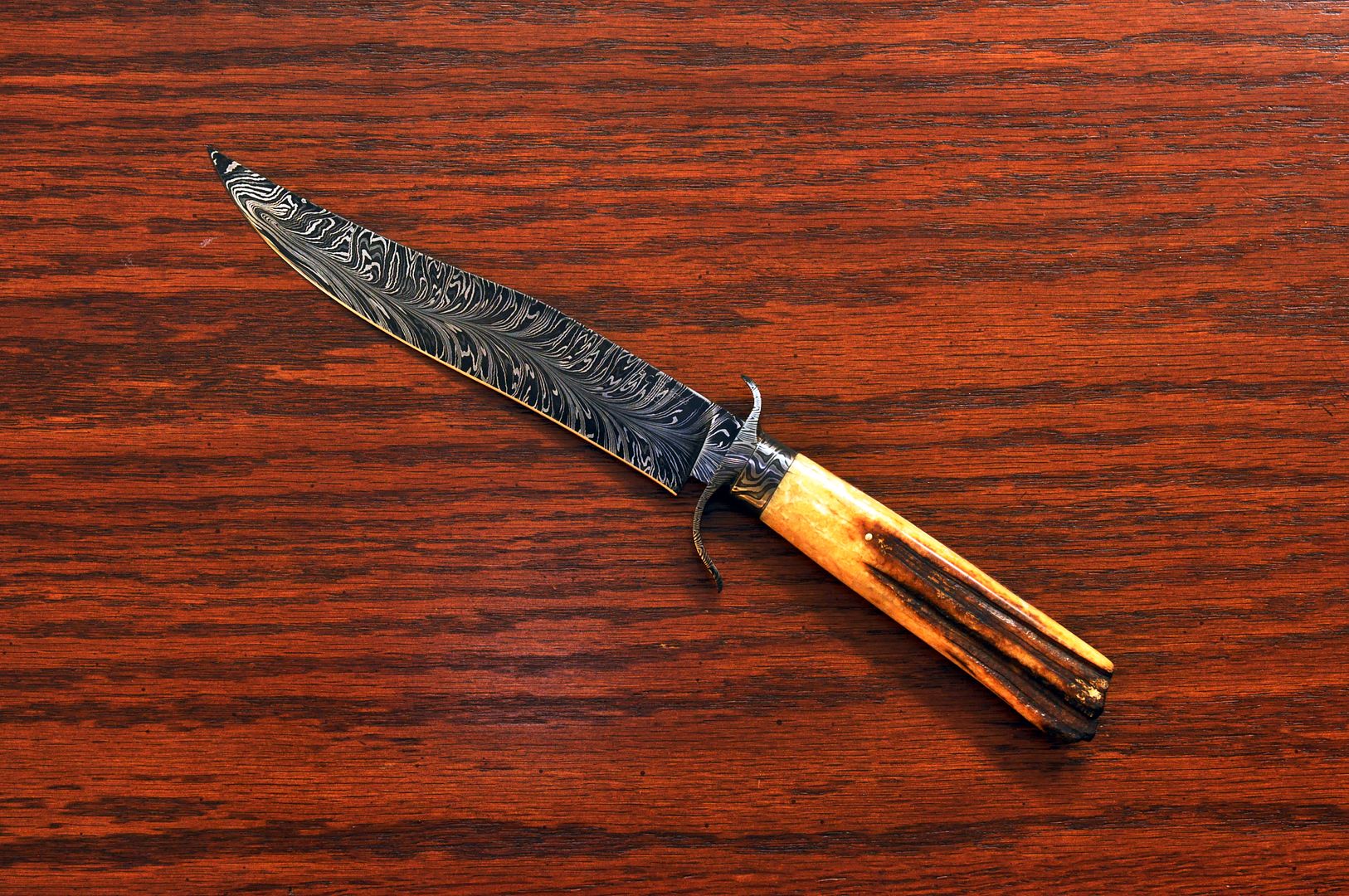 Hope you enjoy.