Discussion Starter
·
#1
·
1988 Colt King Cobra 6" .357 Magnum & De Santis Dual Angle Hunter Leather
Here's my carry gun for winter time. I go to my Para Ordnance Warthog .45 in a Galco Slide rig for warmer weather.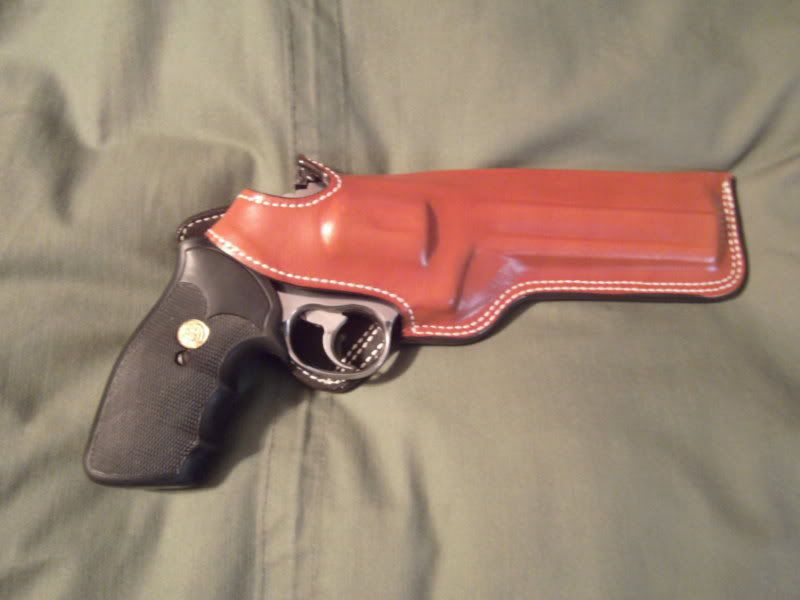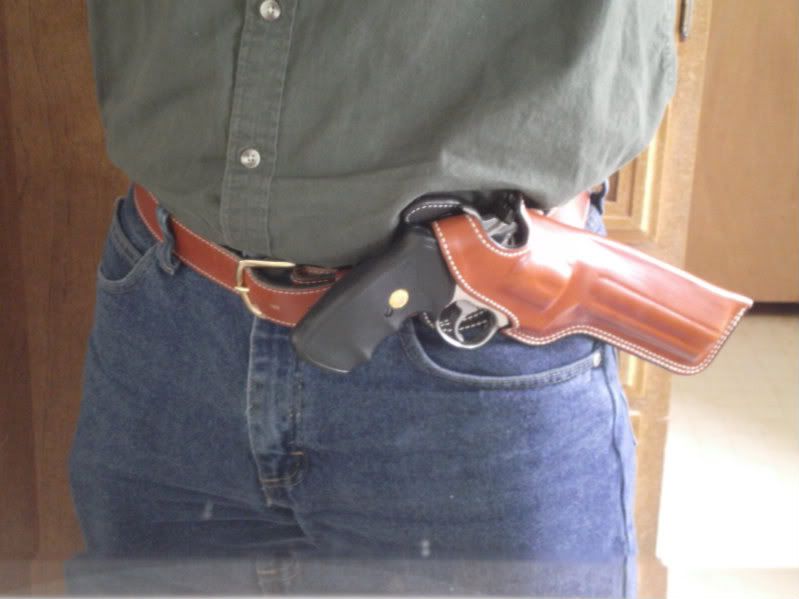 It is SO nice cross draw. I can comfortably sit in my vehicle with it. I could draw very quickly sitting in my car and it would already be pointing towards the door, should someone try to carjack me or worse.
A 4" barreled setup up like this would be awesome. I bought the Colt NIB in 1991 from a gun shop I worked at.
I don't like the holster too much for strong side carry. It has an FBI type of cant built into it that makes drawing a 6" pistol difficult. I bought it for cross draw and for that it cannot be beat.
I prefer cross draw to strong side carry when hunting so my MXLR doesn't rub or bump against my pistol when I have it slung on my shoulder.